The upper sixth at Taunton School are discussing how we can use analogies to talk about God, and how bulls' urine could be a useful analogy for God's work (of which, more later).
It's not the sort of approach you would find if the school was obsessed with a kind of Gradgrind approach to success in exams – and with simply learning the basics.
But this is serious work. These are A-level students exploring ethical theories and the philosophy of religion as part of their A-level religious studies curriculum.
Meanwhile, the school's headmaster, Dr John Newton, is busy offering an interpretation of what Shakespeare meant when Juliet uttered the words: "Romeo, Romeo, wherefore art thou, Romeo?"
"It doesn't mean, 'Where are you, Romeo?'" he says. "That's a common misconception. It's more, 'Why are you Romeo? – we're Capulets and Montagues – and our families are at war with each other.'"
Taunton, in Somerset, is one of the country's leading independent schools. It's doubtful that any school in the country could match its record of attracting 66 universities, including many from overseas, to come down to its campus to woo its students. And central to its ethos is putting an emphasis on encouraging its students to study philosophy and develop a moral attitude towards issues they will face in the world they inhabit after they leave school.
"I'm not just bringing up kids to make more money," says Dr Newton, emphatically. "Of course, qualifications and exams are important, but we try to show our students a broader way of looking at life. The current crisis we see in the Ukraine, for instance, is not about money – it's about culture, ideals and beliefs."
He adds: "By talking about philosophy, I don't just mean what is going on in the classroom, but the example people set – by consistently being aware of morals and values, they'll maybe have a better impact on the world than they would otherwise have had."
Much of this philosophical emphasis – in the upper school for 13 to 19-year-olds – comes during religious studies, in which pupils will study the philosophical and religious beliefs of a range of faiths.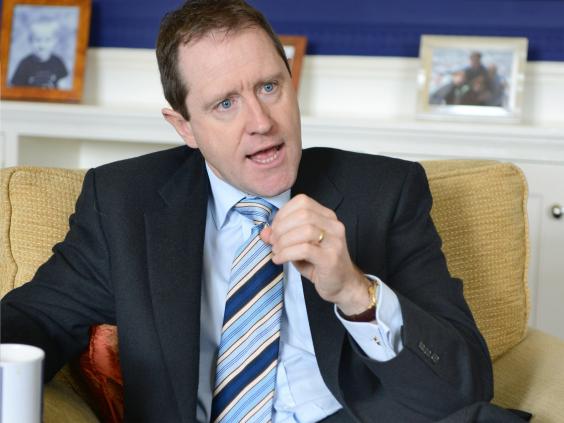 The switch away from an exam-obsessed approach can also be seen in the way the school tackles A-level studies in general – whereby the upper sixth are given a week's "down time" after completing their modules in the Spring term.
"After A-levels, no-one thinks twice about continuing with their studies, so down time in late June/July is quite accepted," says Dr Newton.
The school keeps to the legal requirement to open 190 days a year, but because Saturday is a working day at the school, it means that – like other independent schools – it can offer longer holidays.
Dr Newton believes some of the Government's free schools and academies could also benefit from this approach, although few have tried it so far.
"In the spring, we do a 'rag week'", he adds. "It's not a question of getting drunk and going partying as it is for students at university. Rag is 'raising and giving' – raising money for charity." This , he argues, helps them to recharge their batteries.
"They set themselves targets and then plan how they will go about raising the money," he says. This year, they had what Dr Newton described as "their Bob Geldof moment" in the middle of the week.
He's referring to when the singer was organising Band Aid and everything appeared to be going well, with millions of people switching on to the concert around the world – but the only trouble was that they were just listening to the music and not giving any money. He took centre stage and reminded everyone in no uncertain terms that it was "all about the f***ing money". At Taunton, the reminder was not so crude, but it was successful. In the end they raised £9,500 – well above the £5,000 raised the previous year. (The target had been to beat the 2013 figure).
The philosophical and moral approach starts in the prep school for two to 13-year-olds, whose current head is Duncan Sinclair.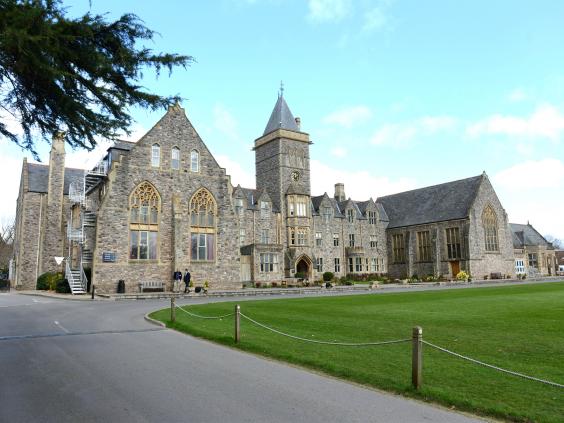 Dr Newton uses Personal, Social and Health Education (PSHE) lessons to get the message across – or "life stuff", as he calls it. "I take the kids aside and tell them PSHE is an invention made up by the Government who have told us it's something we must teach," he said, "but that we can make up our own name for it."
They appear to like the conspiratorial approach and happily get involved with dissecting the Lord's Prayer and discuss what is meant by "Hallowed Be Thy Name" – something many discerning Christians may never have thought about – and discussing animal morality tales, such as Jungle Doctor's Fables by Paul White, set in East Africa and featuring animals, such as Toto the monkey, Nzoka the snake, Mbisi the hyena, and a few others. During PSHE lessons, Mr Sinclair says he has the time to get to know the pupils. They can be graded – although not formally – as to how they are progressing on developing their well-being and if they need help in any area to boost their self-confidence, it can be given. His approach is probably best summed up by the words of a parent that he recalls: "I'm not just giving you my child to educate – I'm bringing you my family to be a part of your community."
More than 100 students are now studying aspects of philosophy post-16 – with 22 studying it as part of their religious studies A-level and five taking it as part of a Government and Politics paper. A further 79 study it through the International Baccalaureate's theory of knowledge paper. One of the aims of the philosophical approach is to instil self-confidence in the pupils – and the proof of the pudding appears to be in the eating, as they approach the task of deciding what to do upon leaving school.
David Hawkins, head of careers at the school, is proud of the wide range of universities Taunton attracts to come down and seek out potential students.
"We make it easier for students to go where they want," he says. "There has been a massive explosion of interest in international universities. Almost a fifth of our students leave us to go overseas to study at university."
The country heading the list is, not surprisingly, the United States, followed by Dutch universities, which teach in English, cost far less than studying in the UK, and have made a special effort to start recruiting here.
It's seems universities are keen to attract Taunton's pupils. Mr Hawkins recalls how he went to a careers fair and told a colleague he had attracted 66 universities to the school this year.
"Six – that's pretty good," came the reply. "I think you misheard me," he added. "I said 66."
He believes some UK universities will have to up their game now there are cheaper, or better but not so much more expensive, options.
"They can no longer sit back and wait for the applications to come in," he says.
Meanwhile, back at the upper sixth, they have worked out how bulls' urine could be used as an analogy. A bull's urine shows how healthy the animal is. Similarly, God's creations can give us a meaningful insight into the make-up of the creator. It sound a little like a piece of – no, we won't go down that road.