To Sir Mike Tomlinson, there is an important question that needs to be answered over the Birmingham "Trojan Horse" affair, which has seen a number of schools in the city threatened with a takeover by hard-line Islamists.
"The obvious question is: could a similar situation arise or be happening elsewhere?" the 72-year-old former chief inspector of schools tells The Independent.
He admits that, so far, no one has come up with a cast-iron answer – though there have been anecdotal tales of similar occurrences in other cities. Bradford and east London are two areas that have been named.
Sir Mike has been appointed as Birmingham's Schools Commissioner – charged with drawing up a "single plan" that will work for running the city's schools. He says that Birmingham admits that the grip of its children's service on the city's schools has been "weakened" in the past few years.
Some authorities, he argues, have coped well with the transition of the education system into a system where local-authority-maintained schools and privately sponsored academies operate side by side. Others, not so well.
The inability to answer the obvious question, he says, makes it all the more imperative that he can devise a system where concerns are dealt with as quickly and as early as possible.
Sir Mike believes – after his first two weeks in the city – that he has seen a glimpse of how the future could work, with the setting-up of the Birmingham Education Partnership (BEP), to which every head teacher in the city can belong. As we talk, he has just returned from a meeting held by the partnership. "There were 250 head teachers in the room," he says. "It was held at Birmingham City Football Club – they had just fired their manager [Lee Clark]. I was asked if I had anything to do with the replacement when I arrived."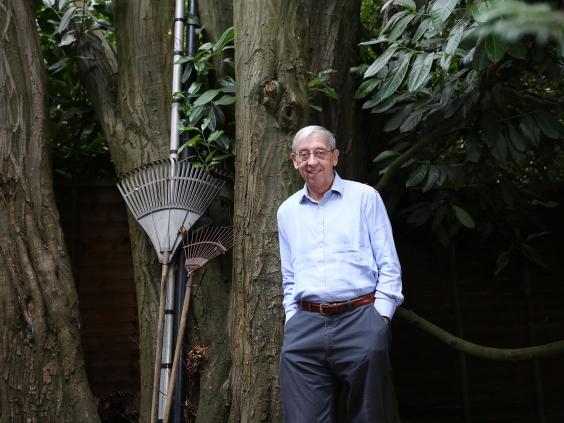 On a more serious note, though, he believes that the BEP structure could be repeated throughout the country, which would not only help head teachers to share good practice to improve standards, but also act as an early-warning system if any school were to develop problems along the lines exposed by the Trojan Horse affair.
He recounts how a similar partnership – the Basildon Excellence Panel – has been set up among primary schools in the Essex town as a charitable body, with which he is involved, to provide it with a forum where its members can share their expertise. "Note the initials – it's the BEP, same as in Birmingham," he says.
Similar partnerships across the country could provide the answer to the "obvious question", he argues, but also act as a blueprint for keeping better tabs on what is happening in such a diverse schools system. "Not every head is signed up to being a member of the Birmingham Education Partnership yet – but they're happy they'll get all of them in eventually," Sir Mike says. "I'm quite optimistic about how that forum could and should develop. If it could partner with the local authority and take on some of the roles, such as school improvement and training and more generally spreading good practice, it could be quite impressive."
That is not to underestimate the problems of the schools identified in the Trojan Horse inquiry, he says. "Clearly, there are some major issues yet to be concluded in terms of those schools that were part of the Trojan Horse inquiry. Some progress has been made [governors have been sacked and new appointments made] but there are substantial changes still to be made."
However, he cautions: "Remember, the Trojan Horse report only covered 20-odd of the 437 state schools in Birmingham – 81 per cent of which are "good" or "outstanding" and have been totally unaffected by any of the events that emerged in the inquiry, but who feel that their image has been tarnished by the way it has been presented."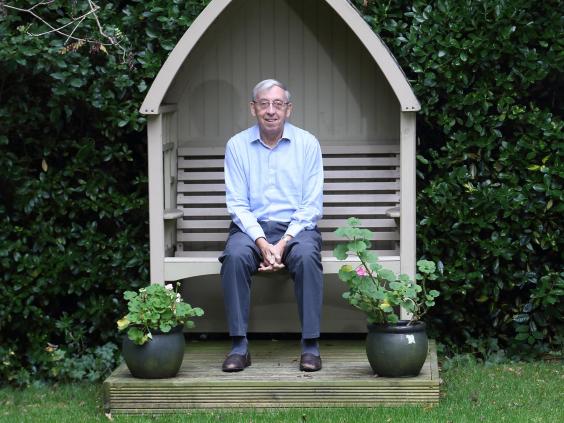 An inquiry by Ofsted into the "Trojan Horse" affair led to five schools being declared "inadequate" and 11 being told they needed to improve. A further one had been declared "inadequate" before the inspections started.
Sir Mike, who has to submit a report commissioned by the education secretary, Nicky Morgan, on the future for Birmingham schools within a year, confessed to being "surprised" when he received the call appointing him to the role.
He gained a reputation as Labour's troubleshooter in the Blair era – taking on the task of setting up a separate company to run Hackney's schools after he retired as chief inspector of schools after weaknesses were exposed in the way the local education authority was running its schools. He helped to set up the Hackney Learning Trust – which led to a situation where almost all of the secondary schools in the borough are now oversubscribed. Its shining jewel, the Mossbourne Community Academy, was headed by the current Chief Inspector of Schools, Sir Michael Wilshaw, and the school sent a bevy of pupils to Oxbridge colleges last year.
"The work in Hackney and what's happened to Hackney education is probably the most satisfying professional experience I've ever had," Sir Mike says. "To see almost all the schools oversubscribed and kids going to Oxford and Cambridge has been fantastic," he says, adding: "Fantastic for them – rather than me."
He was also selected to head an inquiry into the A-level marking fiasco of 2002, when exam boards changed the grade boundaries after a sudden surge in the pass rate. The controversy led to the setting-up of a full-scale inquiry into 14- to 19-year-old education, to be headed by, you've guessed it, Sir Mike.
He built a groundswell of support behind a plan to put academic and vocational qualifications on an equal footing, by introducing a new overarching diploma that would include in it details of any A-level pass or BTec qualification gained by students. The proposal won support from the Confederation of British Industry, then the Schools minister, David Miliband, and virtually all of the teachers' and heads' organisations, but it fell at the last hurdle when the then Prime Minister, Tony Blair, vetoed it, apparently anxious that Daily Mail headlines would accuse him of abandoning the "gold standard" of the education system, A-levels, in an election year.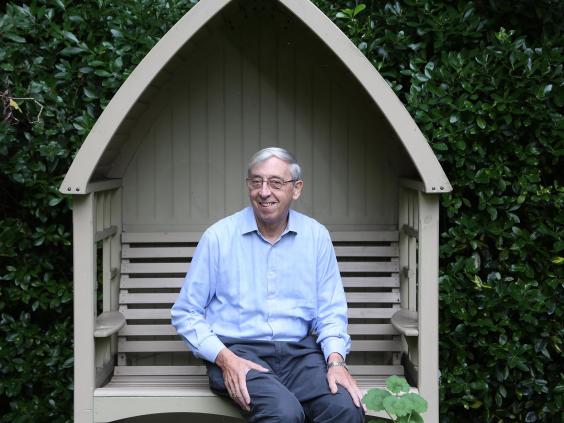 Since then, there have been behind-the-scenes activities among some in the Labour hierarchy – Andy Burnham and Stephen Twigg (both former shadow Education spokesmen) and the former education secretary Charles Clarke – to resurrect the idea. Lord Baker, the former education secretary, has told Sir Mike he believes that his University Technical Colleges – offering high standards of vocational education alongside traditional academic studies – are the embodiment of what he was trying to create. Sir Mike has become a trustee of the Baker Dearing Foundation, which is pioneering the initiative.
When asked about how his blueprint was treated, he says philosophically: "That's life." However, he does have some worries about the current exam reforms. "I do support the strengthening of GCSEs and the strengthening of A-levels," he says. "I'm totally agnostic about the changing of the grading system – whether it's letters or numbers.
"I'm a little concerned about the abandonment of AS-levels," he says. Under the Government's plan – which Labour has promised to overturn – the AS-level will no longer count towards an A-level, which many believe will lead to schools abandoning them.
"My concern is that we're still stuck in this argument over breadth versus depth, and I can see you losing breadth," he said. "At the moment, you've got students studying four or five subjects in the first year of the sixth form and then they might drop one or two – but you will lose that. You need breadth. For instance, I would like to see all students studying some form of maths right the way through to 18."
When asked what motivates him to carry on with his involvement in education, even though he is formally retired, he says: "When I was a kid at school, there were good teachers there who thought that there was something in this lad. Without them, I wouldn't have got to where I am. They probably weren't schools that would have been declared outstanding by Ofsted these days. But nevertheless, I had opportunities.
"That's what I want. There are really, really good kids who are being let down by the system, but everybody has something that they're good at in them. I just want teachers to find that."
Education, he says, is like the Forth Bridge: "Once you've repainted it [the education system] you just have to start again at the beginning." That, in a nutshell, is why he is still so heavily involved in education, 12 years after his retirement.
The Trojan Horse affair: How the scandal came to light
The Birmingham Trojan Horse affair got its name from a letter sent to the city's education office purporting to reveal a plot to take over the running of schools by hard-line Islamists. It is widely believed to have been a fake but put its finger on some unacceptable practices that were taking place in city schools – such as segregating pupils for lessons.
Subsequently, it emerged there had been evidence of hard-line practices at the schools for several years but little appeared to have been done to combat it.
A number of inquiries were immediately set in motion – one by Birmingham's education department, a second by the Education Funding Agency, the government body responsible for overseeing the financing of the city's schools. The education-standards watchdog, Ofsted, launched emergency inspections at 21 of the city's schools and the then Education Secretary, Michael Gove, appointed Peter Clarke, the former head of the Metropolitan Police's anti-terrorism branch, to conduct his own inquiry into the affair.
As a result of the Ofsted inspections, five schools were declared inadequate and one was rated as "requires improvement". The Clarke inquiry also found evidence of an attempt to introduce extremist Islamic policies into inner-city schools.
Governors at some of the schools were sacked and three schools run by the Park View Educational Trust were taken out of the trust's hands. However, a follow-up inspection at the beginning of this term revealed that the schools still had not improved and that it had taken too much time to appoint new governors and senior leaders.
The new Education Secretary, Nicky Morgan, has now appointed the former chief inspector of schools Sir Mike Tomlinson as Birmingham's Schools Commissioner, with a view to drawing up a plan of action for how the city's schools should be governed within the next year.
Reuse content