Aaron Pryor was avoided, addicted and brilliant during a career that careened from comedy to tragedy with stops in crack houses and pizza parlours.
Pryor died on Sunday, aged 60 and he had been clean for nearly 25 years, but his trail of utter destruction on both sides of the ropes would be grim reading if he showed up in crime fiction. 
When Pryor turned professional in 1976 he was in many ways a failed amateur talent, a man that just missed out on two Olympic qualifiers and that meant he was fighting for peanuts in lost locations. He quickly did a deal with Cincinnati's lord of the pizza, Buddy LaRosa; it was a horrible deal for Pryor, but he needed the regular income.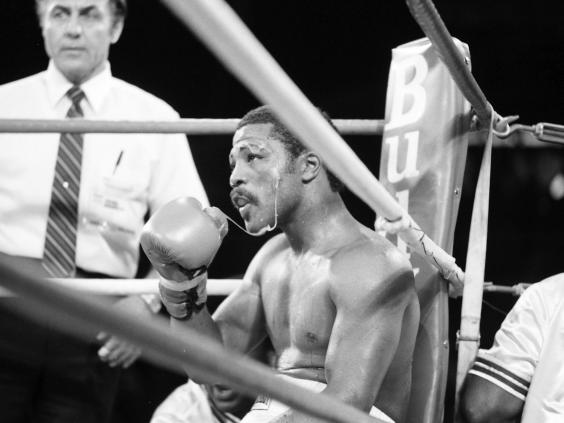 LaRosa paid Pryor $125 each week and in return he collected 50 per cent of the money for all of Pryor's future fights. It was a deal that defies logic on any level and this, remember, was in theory long before Pryor became boxing's most disturbing crack fiend. It was certainly before LaRosa, whose Sicilian father doubted his son's business brain, became a pizza mogul with revenue at its peak of over $200m each year.
Anyway, by 1980 Pryor was a fighting institution in his hometown of Cincinnati, having fought most of his 24 fights in various arenas in the city and he was ranked as the leading light-welterweight contender in the world. In August of 1980 he was matched with the peerless Colombian Antonio Cervantes, who had fought 100 times and had been world champion since 1972. 
LaRosa cheered the hardest when Cervantes was beaten in four torrid rounds after Pryor, who was dropped in the opener, came from behind at the Riverfront Coliseum in Cincinnati. Pryor was suddenly in elite company and was mentioned in the same breath as Roberto Duran, Sugar Ray Leonard and Tommy Hearns, a trio of greats that shared incredible wealth in magnificent fights against each other. 
Pryor was teased with promises, often offered short money for showdowns, but he kept mowing down the opposition with relentless and fan-friendly displays; after five defences he was matched in late 1982 with the Nicaraguan lightweight world champion Alexis Arguello, who many at the time considered the finest fighter on the planet. 
The pair delivered one of boxing's truly great fights in Miami in front of nearly 30,000 fans on that November night and it finally came to a savage end in the 14th round; Pryor was still unbeaten, Arguello was out on his feet and LaRosa was very rich. It remains a classic, an emotional watch even now.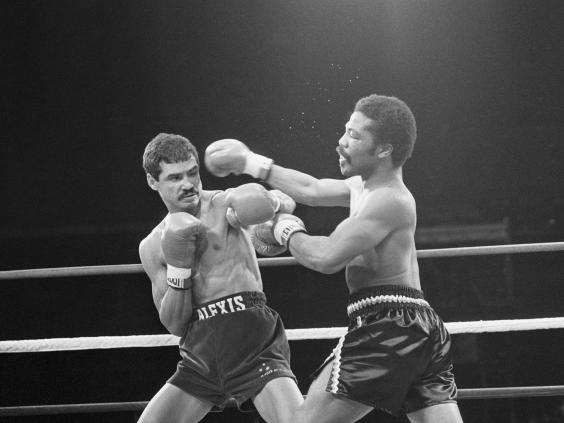 There was a rematch in Las Vegas the following year, Pryor won in the 10th and was by then using cocaine. He talked many years later, after rehab, of people extending their hands but not to shake his, just to palm over a wrap of cocaine. "It was every day and everywhere," said Pryor. He moved alarmingly from the highs provided by generous fans, people eager to be in his company with cocaine as the bond, to wretched crack houses and the desolate fiends that lived in their darkness. Pryor was paid just over $4m for the two Arguello fights and even after the pizza man's deductions there was plenty left to kill himself with a crack pipe. Pryor, you best believe, gave it his best shot.  
Pryor was a full addict by the end of 1983 and managed just one defence each year in 1984 and 1985. The title was gone, a bounty of confiscation when the patience of the sport's administrators had heard enough lies, and by the time he suffered his first and only defeat in 1987 it looked like the next time he would be in the news would be as a dead man, the star of his own early funeral. He never did get to fight Duran, Hearns and Leonard, but in 1993 he stopped using drugs and remained clean until his death. It was his best win.
Heavyweight mess continues
The WBO and the WBA will announce this week that Tyson Fury is no longer their heavyweight champion and the news will be instantly followed by a series of fights being revealed. There is a chance that as many as eight different boxers will fight for either the WBC, WBA, WBO and IBF heavyweight titles before the end of this year with fights possibly taking place in Auckland, Moscow, Hamburg and Manchester. The division has never been more out of control.
Reuse content