Kevin Spacey is alternately pacing like a panther and beaming like a proud parent at the back of a Juilliard classroom. At the front of the lecture hall, students from the school's drama division, where he had once studied, are getting up one by one to perform short monologues while he watches and offers his feedback.
He asks one young actor to play a scene from Stephen Adly Guirgis' The Last Days of Judas Iscariot as if he were talking to someone he'd met on the subway; another to slow down her lines from Beth Henley's Crimes of the Heart and not get swallowed up in its Southern accent.
Spacey's eyes light up when one student gives her rendition of a renowned speech from Shakespeare's Henry V, after the title character is presented with a disdainful gift of tennis balls.
"I have such a task for you," Spacey says with a quiet, carnivorous glee. Then he instructs her to play the scene again as if she were competing in a tennis match.
Psyching her up for a second, more energetic delivery, he tells her: "You're going to win this battle. You're going to send them home in shame."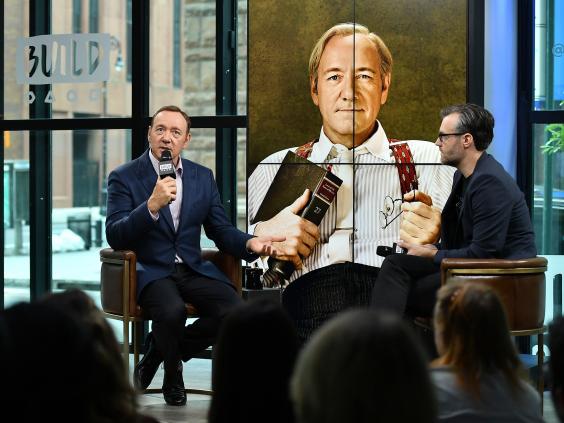 When he is not teaching seminars like this one, Spacey, 57, the Academy and Tony Award-winning actor, can be a fearsome competitor in his own work, making unexpected choices and committing to them steadfastly.
Now in his fifth season as the detestable President Underwood on Netflix's House of Cards, Spacey will revisit a nobler role in Clarence Darrow, a one-man show about the crusading civil-rights lawyer.
Having previously starred in this David W Rintels play at the Old Vic Theatre in London (where Spacey was artistic director from 2004-2015), he is bringing it to the Arthur Ashe Stadium in New York – a space not known for presenting traditional dramas – later this month.
He appears this summer as a crime boss in Edgar Wright's action caper Baby Driver. And on 11 June, he will follow in the footsteps of entertainers such as James Corden, Hugh Jackman and Neil Patrick Harris when he hosts the Tony Awards.
Better known for the steely confidence he exudes – in his performances and, at intimidatingly close range, in conversation later that morning at a Juilliard office – Spacey has embraced his status as an unlikely Tonys' master of ceremonies.
"They didn't want me in the first place," he says with a self-deprecating laugh. "It's all uphill for me, from the moment the show starts."
But from the stories Spacey shares on this visit to Juilliard, where he trained from 1979 to 1981 but did not graduate, he comes across more consistently as an actor who, even as a young man, possessed singular skill and the conviction it would take him places, before his CV caught up.
Long after following his high school friend Val Kilmer here, Spacey still slips into seamless impersonations of beloved instructors such as his mentor, Marian Seldes, and the fearsome voice teacher Elizabeth Smith (who once told him his voice sounded like the end of a frayed rope).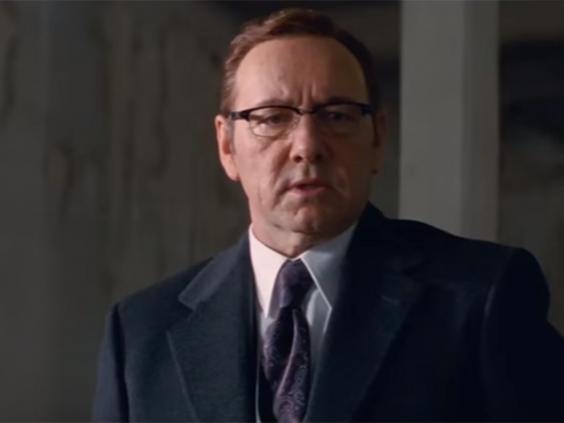 Spacey can also still vividly recall the disagreement he had with Michael Langham, then the director of Juilliard's drama division, which prompted him to withdraw from the school.
Having been reprimanded for focusing too much on his acting classes, and not enough on the history of theatre, Spacey recalls, "I said, 'For two years, you've been teaching us how to carve out what's important – how to emphasise, how to underscore. And now you're telling me I can't do that in my life?'"
He adds: "I went, 'I think we should call it a day.'"
At the time, Spacey had no job waiting for him; no agent, no prospects. But, he says: "I never lost faith that I was going to make it at some point. That kind of blind – very often, unsupported – faith."
A Broadway career soon followed: by 1986, he was performing in Long Day's Journey Into Night with his idol Jack Lemmon, and in 1991 he won a Tony for Lost in Yonkers. Next came the movies, and Oscars for The Usual Suspects (released in 1995) and American Beauty (1999).
A certain imperiousness seems to unite Spacey's best-known roles, up through the dastardly Underwood in House of Cards, whose depraved schemes have outpaced real-life politics by at least a few years.
(As Spacey says he joked to the show's creator, Beau Willimon, "Since things seem to be happening that we're doing, why don't we write a bunch of episodes where, like, $500 million gets put into the arts budget?")
That sense of sureness can make it seem like Spacey does not want or need direction. Thea Sharrock, his director on Clarence Darrow, says that he does but must be approached with self-assurance matching his own.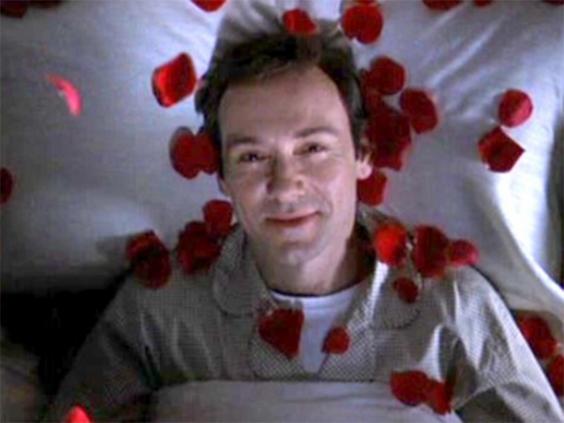 "Great actors all want to be directed," Sharrock says. "The truth is, the really good ones could do it by themselves. They've had to learn how to survive in trusting their own judgments."
With Spacey, she says: "You need to prove to him that it's worth sitting down, to say, 'Kev, don't do it like that – it's better when you do it like this.' I need to be able to say, confidently, this is why."
Spacey, who has admired Clarence Darrow since he saw Henry Fonda perform it in 1974, says he was inspired to bring the play to Arthur Ashe Stadium about two years ago after attending an opening-night concert for the US Open.
"The stage was not lit like a tennis match – it was lit like a concert," he recalls. "I thought, drama happens on that court all the time, but it's not used for anything other than tennis. I wonder if it could be."
The play will be presented in the round, and Spacey says he is hopeful it will draw 5,000-10,000 people a night.
While he acknowledges the oddness of presenting Clarence Darrow in a tennis stadium, he says a Broadway run would not have been possible. Only the Circle in the Square Theatre offers in-the-round seating, but, he says: "It's oblong and three-sided, and 700-something seats. You'd have to play it for so long."
(Asked for her initial reaction to Spacey's staging idea, Sharrock says, "What do you think my initial reaction was?" Reacting to my laughter, she says, "That's what my initial reaction was.")
Spacey relishes the moments when he can interact spontaneously with audience members nearest the stage – "You see the terror," he says – and says video cameras and big-screen TVs will help him reach those further back in the stadium.
Spacey is largely mum about how he plans to approach the Tonys, which will be held at Radio City Music Hall and broadcast on CBS, except to say: "It's an opportunity to have a really good time. I don't think the whole show should be about the host."
The show's producers, Ricky Kirshner and Glenn Weiss, insist that Spacey was by no means a last-ditch choice.
"It's a pretty small pool that you're fishing in, for people who can pull this off," Kirshner says. "He can sing, he can dance, he's got talents he'll show off that maybe people don't know he has." (He did croon pop standards in Beyond the Sea, his biographical film about Bobby Darin, and sang "New York State of Mind" with Billy Joel at a Madison Square Garden concert in April.)
Weiss says he and Kirshner had previously seen Spacey make a charming presenter at the Kennedy Center Honors (which they also produce) and at a State Department dinner the prior evening.
"We're not trying to make him Neil Patrick Harris or James Corden," Weiss says. "He comes in with his skill sets, and we want to build something around him."
Spacey cites the example set by Johnny Carson, both as a frequent host of the Oscars and in his longtime role on The Tonight Show.
"His job was to entertain those 500 people sitting in that audience," he says. "And that's my job, to entertain those 6,000 people at Radio City. If they have a great time, I believe it will translate."
Back with the Juilliard students, Spacey shares a trick he used to play in his earliest professional days, when he sensed an audition wasn't going well. Stopping mid-sentence, he begins to sniff the air and asks, "What's that smell? It's me. I stink."
"Sometimes, it's much better that they think you know you stink," he jokes.
More sincerely, Spacey explains that, for all of his adjustments and suggestions, the young actors will have to learn to trust their instincts. "It's easy to get trapped in the idea that there's a way that you have to do these things," he says. "The only way to do them is the way you feel."
Brimming with a familiar certainty, Spacey says that worrying too much about the expectations of an audience – whether an audition panel or paying customers – is the surest route to taking yourself out of a performance.
"The last thing you should be thinking about," he says, "is what they're going to think."
'House of Cards: Season 5' is on Netflix 
© New York Times
Reuse content