A baby elephant who lost part of her foot in a snare has been receiving hydrotherapy to help her walk again.
Six-month-old "Clear Sky" was wounded three months ago when she stepped into a trap laid by farmers to protect their crops in Thailand.
She was found hobbling and alone after being separated from her mother.
Following her arrival at an animal hospital in Chonburi province, a few hours from the country's capital Bangkok, she has undergone surgery on her damaged foot.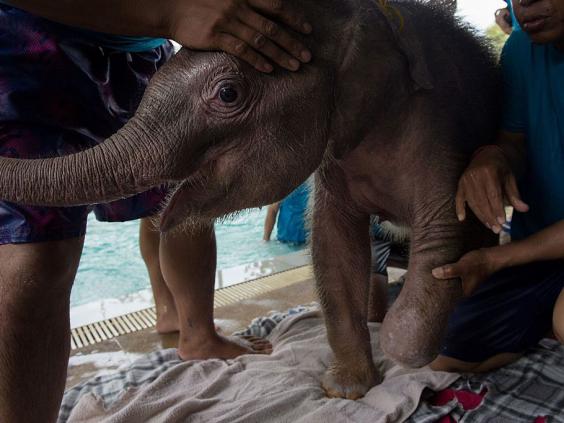 It is hoped that regular follow-up hydrotherapy sessions will strengthen the withered muscles in her left leg. 
Footage from her first dip in the pool shows a nervous Clear Sky reaching out to the keepers for support.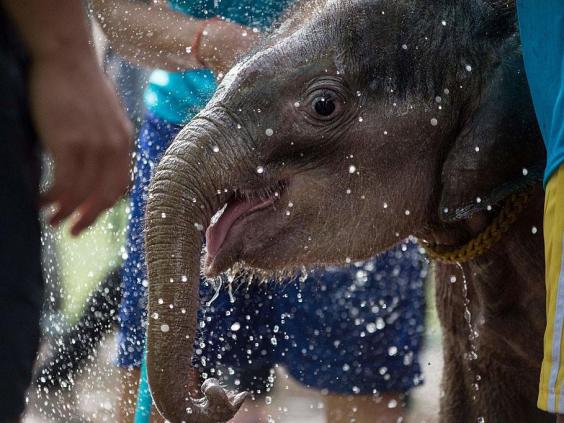 To acclimatise her to the water, the calf was splashed before being lowered into the pool in a harness.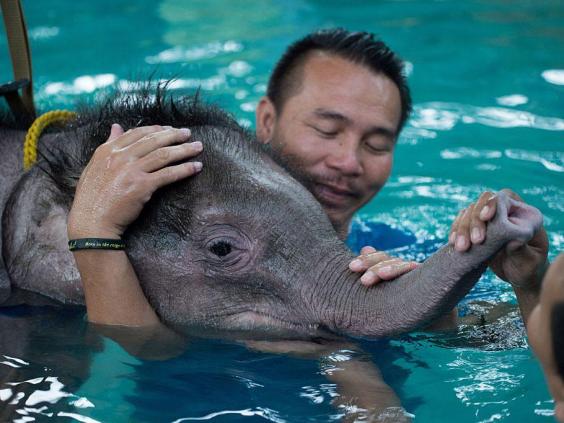 "By her fourth or fifth sessions she will enjoy swimming more," said veterinarian Padet Siridumrong.
"She is still a bit nervous and scared of the water. But if she can do this regularly she will have fun."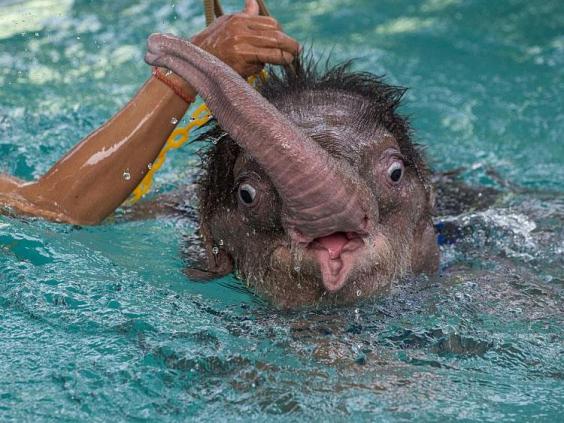 The therapy is expected to last for a couple of months, after which it is hoped that she will not need an artificial leg in order to support her increasing weight.
Reuse content