Driving towards the Herefordshire home of writer and director Bruce Robinson was already proving something of an ordeal. Here I was, about to interview the creator of what must be the UK's and possibly the world's most iconically cool film, Withnail and I, and I was driving a non-descript VW Polo and feeling distinctly sober. Of course, I should have been in a clapped out 1960s Jag, dragging on a Gauloise and recklessly swigging from a bottle of Haut Brion while listening to Hendrix.
Arriving at the weathered front door of Robinson's picturesque 16th-century farmhouse, I half expected it to be flung open by Uncle Monty with a cry of ''my dear boy!'' and to be warmly – too warmly – embraced, but instead found myself in front of an elegantly svelte Robinson whose eyes twinkled at me from behind blue tinted specs.
Introduced first to a large and very elderly dog (''he should be dead by now'') and then his artist wife Sophie (''coffee or tea?''), we progressed to an enormous hall-like room where we sat on low sofas. I was immediately struck by a large portrait of Keith Richards with fag dangling from a pendulous lower lip. "Oh, that's by Johnny Depp," Robinson informs me. "It's painted on cigarette papers. Actually, along with his other talents he's a bloody good artist." I agree.
He regales me with an anecdote concerning the famously louche Stones guitarist, who was Depp's friend. "We meet for a drink and he's leaning on the bar, smoking. He says, 'well you smoke, do you wanna fag?' I politely tell him that it's not legal to which he replies 'who's gonna stop us?' And, of course, no one's going to stop Keith, but they will stop me!''  We both laugh and I say "that sounds like Withnail" to which Robinson replies '"actually he is!"
It's 30 years since Withnail and I was first screened and it remains Robinson's (somewhat frustratingly to him) magnum opus. Describing it as ''like a colostomy bag'' that trails around with him, his attitude towards the film is almost that of an early and never-to-be-recaptured love affair: poignant memories of newly kindled passions and freshly felt sensations, the pang of lost youth. And lost friends. His muse and flat-mate Vivian MacKerrell, who provided so much of the inspiration for Withnail, died more than 20 years ago aged 50. It was he who famously inspired the moment when Withnail relieves his desperate need for a drink by swigging lighter fluid.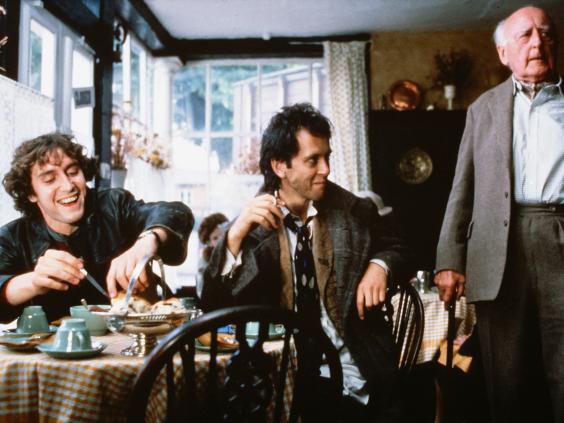 And that's one of the all-pervading leitmotifs in much of his work, drink. It permeates not only Withnail but also his other major film, Hunter S Thompson's novel The Rum Diary, which Depp asked Robinson first to read, then turn into a screenplay and then direct. Both describe essentially bibulous worlds populated by figures that are out of control and running out of time.
I ask him whether this is true? 
"Oh absolutely, the two elements that are central to all of my work are drink and shit. The Peculiar Memories of Thomas Penman [Robinson's autobiographical novel] is about the latter. I had a curious childhood in that I never knew who my real father was and never saw a photograph of him until I was 68. Turned out he was an American lawyer my mother had known during the war. She never revealed his identity to me: a bizarre form of cruelty. 
The films to watch out for from Sundance 2017
The films to watch out for from Sundance 2017
1/29 Beach Rats

Frankie, an aimless teenager on the outer edges of Brooklyn, is having a miserable summer. With his father dying and his mother wanting him to find a girlfriend, Frankie escapes the bleakness of his home life by causing trouble with his delinquent friends and flirting with older men online. When his chatting and webcamming intensify, he finally starts hooking up with guys at a nearby cruising beach while simultaneously entering into a cautious relationship with a young woman. As Frankie struggles to reconcile his competing desires, his decisions leave him hurtling toward irreparable consequences. Writer/director Eliza Hittman's short film Forever's Gonna Start Tonight played the Festival in 2011. Her first feature, It Felt Like Love, premiered at the 2013 Festival and put her on the map as someone to watch.

2/29 Beatriz at Dinner

Beatriz (Salma Hayek) is a miracle worker—highly sensitive with her touch, and passionately dedicated to curing pain through holistic therapy. After treating the mother of a young woman Beatriz helped recover from chemotherapy, her car breaks down, so she is invited to stay for a dinner celebrating a lucrative business deal. Beatriz at Dinner is riveting, yet with an apprehensive tone. Half chamber drama, half dark dramedy of errors, director Miguel Arteta (The Good Girl, 2002 Sundance Film Festival) discerns his characters by showing their most telling reactions, such as the subliminal determination of Hayek's face, while spinning an indelible wickedness onto this tale of a fateful encounter.

3/29 Burning Sands

In his freshman year of college, it seems Zurich has everything going for him; he has the respect of his teachers and university administration, the love and devotion of a wonderful girlfriend, and he's been selected for admission to a prestigious black fraternity on campus. But as Zurich embarks on the Hell Week of pledging his fraternity, the harsh trials of entry into brotherhood begin to test the limits of his self-worth. As the intensifying abuse begins to become untenable, Zurich struggles to honor the fraternity's code of silence, and the scaffolding of his life outside the frat begins to dismantle. Gerrard McMurray's Burning Sands constructs a deeply complex cross section of the fabled fraternity hazing culture and the vicious power of the desire for acceptance. McMurray's grounded filmmaking builds a textured world populated with an exceptional young cast, resulting in a deeply profound exploration of being a young black man in America.

4/29 Call Me By Your Name

It's the summer of 1983 in northern Italy, and Elio Perlman (Timothée Chalamet), a 17-year-old American-Italian boy, spends his days in his family's seventeenth century villa lazily transcribing music and flirting with his friend Marzia. One day Oliver (Armie Hammer), a charming, 24-year-old American scholar working on his doctorate, arrives as the annual summer intern tasked with helping Elio's father (Michael Stuhlbarg), an eminent professor specializing in Greco-Roman culture. Amid the sun-drenched splendor of this sensual setting, Elio and Oliver discover the heady beauty of awakening desire over the course of a summer that will change their lives forever. The latest film by Luca Guadagnino (I Am Love, 2010 Sundance Film Festival) is adapted from the novel by André Aciman, with a screenplay by Guadagnino and James Ivory.

5/29 Casting JonBenet

After 20 years of media speculation and public hysteria, the unsolved death of six-year-old American beauty queen JonBenet Ramsey remains one of the world's most sensational child murder cases. Casting JonBenet presents audiences with a hybrid of nonfiction and fiction filmmaking that examines the complicated legacy of this tiny starlet. Relying on a local casting call to entirely voice her film, director Kitty Green expands on a fascinating technique she last explored in her short film which won a 2014 Jury Award for nonfiction (The Face Of Ukraine: Casting Oksana Baiul).

6/29 City of Ghosts

A real-life international thriller, City of Ghosts exposes a new type of warfare: a battle over ideas, a fight for hearts and minds, a conflict over clicks and views. Captivating in its immediacy, it follows the journey of "Raqqa is Being Slaughtered Silently"—a handful of anonymous activists who banded together after their homeland was taken over by ISIS in 2014. Directed, produced, and filmed by Academy Award–nominated and Emmy-winning filmmaker Matthew Heineman (Cartel Land, 2015 Sundance Film Festival Directing Award), City of Ghosts is a singularly powerful cinematic experience that is sure to shake audiences to their core as it elevates the canon of one of the most talented and exciting documentary filmmakers working today.

7/29 Colossal

Gloria (Anne Hathaway) is a hard partying New York scene girl who is thrust into crisis when her boyfriend, Tim (Dan Stevens), grows sick of her antics and kicks her out of their apartment. With no other options, she moves back to her hometown and quickly regresses, drinking every night until last call and accepting a job at a bar owned by her childhood friend Oscar (Jason Sudeikis). One day she wakes up and blurrily finds out that Seoul was terrorized by a giant creature the night before. Eventually, Gloria begins to suspect her own drunken actions are bizarrely connected to the monster rampaging in South Korea. Writer/Director Vigalondo, aided by an outstanding cast, weaves a twisty, funny tale with real depth and emotional resonance. Colossal is proof that the ambitions of indie filmmakers can be epic in scope without losing their humanity.

8/29 Crown Heights

On April 10, 1980, a shot rang out on the streets of Crown Heights, igniting a decades-long quest for justice in this harrowing true story. Colin Warner, played with heartbreaking sincerity by Lakeith Stanfield, is arrested and tried for a crime he did not commit, a victim of a deeply broken system that refuses to listen. Quick to throw him away, the court wrongfully convicts him. But as Colin loses hope to reclaim an innocence that has been cast aside, his best friend, Carl King, devotes his life to restoring Colin's freedom, doggedly pursuing every lead for years. Writer/director Matt Ruskin, who worked closely to earn the trust of the real Colin Warner, imbues this film with a gifted touch and emotional authenticity to shed light on a painful personal story—and on a horrifying systemic issue. Anchored by Stanfield, an indie film secret weapon, Crown Heights unfolds as a powerful ode to those we leave behind.

9/29 Dayveon

In the wake of his big brother's violent death, 13-year-old Dayveon (Devin Blackmon) struggles to find his way in an economically depressed Arkansas town. With no parents and few role models around, Dayveon is soon torn between the lure of a local gang and the friendship of his sister's boyfriend, who reluctantly acts as a father figure. Amman Abbasi's remarkable debut feature is a lyrical slice of Southern life, with an uncanny feeling for the rhythms of rural existence. Abbasi, the son of Pakistani immigrants who settled in Arkansas, developed the script (co-written by Steven Reneau) with input from local gang members. First-time actor Blackmon anchors the film with a poignant performance, complementing Abbasi's introspective approach.

10/29 A Ghost Story

Lauded filmmaker David Lowery, last at the Festival with the lyrical Ain't Them Bodies Saints (2013), reunites with his collaborators for a haunted tale like no other—one conceived in secret and fueled by the spirit of pure, creative expression. Lowery's meticulously sparse narrative contemplates a spectral figure who was once a man (Casey Affleck). Prematurely taken from this Earth, he makes his way toward his former home, where he is fated to remain forevermore. Shrouded in a white sheet, he observes the lament of his grief-stricken lover (Rooney Mara). Bearing unseen witness to her pain, the wisp stands sentry for years to come, interacting only with time as it hurtles further and further forward, the remnants of his humanity quietly evaporating.

11/29 Golden Exits

Nick has settled into a safe existence in a small pocket of Brooklyn, where he currently toils on an archival project for his father-in-law. Soon, 20-something Naomi arrives from Australia to assist Nick for the semester. She has no acquaintances in the city beyond a loose family connection to Buddy, a music producer who lives in the same neighborhood. For the few months she spends around Nick, Buddy, and their families, Naomi's presence upsets the unpleasant balance holding these two households together. Writer/director Alex Ross Perry (2014's Listen Up Philip) returns to the Festival with another acerbic ensemble, this time exploring the personal torment belying domesticated oblivion.

12/29 ICARUS

The ruthless worlds of international sports and politics rarely collide as spectacularly on screen as they do in Bryan Fogel's thriller that is sure to set off convulsions of controversy. While investigating the furtive world of illegal doping in sports, Fogel connects with renegade Russian scientist Dr. Grigory Rodchenkov—a pillar of his country's "anti-doping" program. Over dozens of Skype calls, urine samples, and badly administered hormone injections, Fogel and Rodchenkov grow closer despite shocking allegations that place Rodchenkov at the center of Russia's state-sponsored Olympic doping program. When the truth is more complex than imagined, and accusations of illegalities run to Russia's highest chains of command, the two realize they hold the power to reveal the biggest international sports scandal in living memory.

13/29 Ingrid Goes West

Ingrid is an unstable young woman with a checkered past of obsessive behavior. She secretly moves to Los Angeles to get close to Taylor Sloane—an Instagram "lifestyle guru" with a fabulous artist boyfriend, a camera-ready terrier, and an array of new products and brands to promote to her followers. After Ingrid adopts a Taylor-made identity for herself, her machinations to prove she's BFF material for her Insta idol are underway—that is, until she meets Taylor's obnoxious brother Nicky, who threatens to tear down her façade. Writer/director Matt Spicer and co-writer David Branson Smith brilliantly satirize the ideal lives we create online, yet at the same time acknowledging the effects of a technologically dominated society where the human needs for truth and connection are still essential to our being.

14/29 Kuso

Broadcasted through a makeshift network of discarded televisions, this story is tangled up in the aftermath of Los Angeles's worst earthquake nightmare. Travel between screens and aftershocks into the twisted lives of the survived. Welcome to the weird and wild mind of filmmaker Steven Ellison. Already acclaimed for his expansive psychedelic albums as musician Flying Lotus, Ellison steps behind the camera to direct this mind-altering freakshow of a first feature, co-written with David Firth and Zach Fox. Their unbridled imaginations plunge the audience into a magical mix of filth-covered fables and hypnotic animations to reveal a film rotting from the inside out.

15/29 Landline

The Manhattan of 1995: a land without cell phones, but abundant in CD listening stations, bar smoke, and family dysfunction. Enter the Jacobs. Eldest daughter Dana's looming marriage to straight-laced Ben prompts a willful dive into her wild side, while her younger sister, Ali, is still in high school but leads a covert life of sex, drugs, and clubbing. After discovering love letters penned by their father, the sisters try to expose his apparent affair while keeping it from their all-too-composed mother. Gillian Robespierre's follow-up to Obvious Child reprises her talent for subversive comedy and explores how family bonds grow sturdier through lying, cheating, and strife.

16/29 Lemon

Isaac Lachmann has seen better days. His acting career is tanking, while his colleagues succeed; his blind girlfriend of 10 years plans to leave him; and his own family singles him out as a constant disappointment at their latest reunion. Even as he takes a chance on new romance, Isaac struggles to define his place in a world that has seemingly turned against him. Director Janicza Bravo (Gregory Go Boom, 2014 Sundance Film Festival Short Film Jury Award winner) returns to the Festival with her description-defying debut feature that promises to delight and unsettle audiences in equal measure with its unique brand of discomforting humor. Bravo unflinchingly strips down her stellar lead and co-writer, Brett Gelman, to appalling levels of vulnerability, emphasized by idiosyncratic supporting turns from Michael Cera, Judy Greer, Nia Long, Martin Starr, and Gillian Jacobs.

17/29 Manifesto

Tour-de-force: a term so overused that we need an undeniable acting performance to renew its meaning for cinema. Cate Blanchett has just given us one, going all-out in Manifesto. Already respected as one of the best actresses in film, Blanchett raises the bar even higher by playing 13 different roles in Manifesto, embodying some of the most influential and emotional artist manifestos in history. The architect of this unique film idea is director Julian Rosefeldt, a veteran of intricate films and installations. In Manifesto, he uses the words from various twentieth century manifestos of artists, architects, and filmmakers for dialogue.

18/29 Newness

In contemporary Los Angeles, two millennials navigating a social media–driven hookup culture begin a relationship that pushes both emotional and physical boundaries. Drake Doremus, director of the 2011 Grand Jury Prize winner Like Crazy, returns to Park City with his fourth feature to premiere at the Sundance Film Festival. He and screenwriter Ben York Jones (who co-wrote Like Crazy with Doremus) display a masterful ability to capture the emotional texture and physical intimacy of a relationship as it twists and turns through the sometimes turbulent currents of life in the modern age. A strikingly contemporary love story, Newness features breathtaking performances from Nicholas Hoult and Laia Costa as lovers brought together by technology, but connected by something deeper.

19/29 Nobody Speak: Hulk Hogan, Gawker and Trials of a Free Press

When online tabloid Gawker posted a sex tape starring former professional wrestler Hulk Hogan, a high-stakes legal battle pitting privacy rights against the First Amendment ensued. Hogan won the case and the staggering settlement he received not only bankrupted Gawker and its founder Nick Denton, but also exposed a controversial, behind-the-scenes benefactor: Silicon Valley venture capitalist Peter Thiel. Whether you love or hate Gawker, Brian Knappenberger's gripping polemic reveals the forces that really brought down the news portal. Taking examples like Sheldon Adelson's purchase of the Las Vegas Review-Journal, this compelling documentary illustrates a growing, sinister trend at odds with our country's free press. Corporate executives, titans, and billionaires are tipping the balance on the public's access to news, posing new threats to society's relationship to the truth.

20/29 Pop Aye

Thana, a once-illustrious architect, drifts ever further into existential crisis, propelled by the impending demolition of his proudest work and his wife's waning romantic interest. Unexpectedly running into his long-lost childhood "pet" elephant Popeye, performing in the streets of Bangkok, spurs Thana on a quest across Thailand to return his displaced friend to rural Loei, the small village where they grew up. Pop Aye is a humane ode to the power of simple acts of kindness in a world of lost innocence and missed opportunities, punctuated by well-timed bursts of deadpan absurdity. Director Kirsten Tan, in her impressive feature debut, deftly weaves the poignance and humor of Popeye and Thana's journey with a series of indelibly beautiful cinematic images of the film's gigantic star in this lyrical road-trip dramedy.

21/29 Raw

An electrifying film that took Cannes by storm upon its premiere in the Critics' Week section this past May, Julia Ducournau's wild, primal, flesh-eating marvel, Raw, boldly introduces a major new French talent to the world stage. Brilliant, shy 16-year-old Justine heads to the same veterinary college her parents attended, and where her older sister, Alexia, is also a student. Along with the other newbies, Justine is subjected to a series of bizarre initiations, including a hazing ritual that forces her to eat a raw rabbit liver. Although she's a committed vegetarian, Justine is desperate to fit in and ultimately caves to the peer pressure. Afterward, she grows a voracious appetite for meat, which starts branching out to other forms of flesh. At the same time, the young virgin's new carnivorous tendency coincides with a burgeoning sexual desire.

22/29 Roxanne Roxanne

In 1984, Lolita Shanté Gooden was just another 14-year-old living in New York's Queensbridge projects. When she famously laid down the lyrics to "Roxanne's Revenge"—an underground answer rap to U.T.F.O.'s popular single "Roxanne, Roxanne"—she sparked one of the earliest and most significant beefs in hip-hop history, establishing herself as a feared battle emcee in a genre on the verge of worldwide recognition. In director Michael Larnell's follow-up to his debut feature, Cronies (2015 Sundance Film Festival), newcomer Chanté Adams delivers a mic-dropping performance as the embodiment of the legendary Roxanne Shanté, backed by a stellar supporting cast featuring Nia Long and Mahershala Ali.

23/29 The Big Sick

Based on the true story of the film's writers (and real-life couple), Emily V. Gordon and Kumail Nanjiani, this modern culture clash shows how Pakistan-born Kumail and his American girlfriend, Emily, have to overcome the expectations of his family and their 1,400-year-old traditions. As his parents relentlessly set him up with potential brides for an arranged marriage, Kumail navigates treacherous waters in the worlds of both dating and stand-up comedy. Produced by Judd Apatow, The Big Sick features a sterling collection of comedy talent in front of and behind the camera. Having acted in numerous previous Sundance Film Festival selections, Michael Showalter returns this time as a director with a hilariously insightful film that shrewdly puts the spotlight on its writer/star Kumail Nanjiani (HBO's Silicon Valley).

24/29 The Discovery

What would you do if there was proof of an afterlife? The answer to this question is rivetingly explored in The Discovery, where world-renowned physicist Doctor Thomas Harber (Robert Redford) is able to scientifically prove the existence of an afterlife—but with dire consequences. His estranged son, Will (Jason Segel), tries to confront the situation by returning to the New England–esque island where he grew up. He crosses paths with Isla (Rooney Mara), who's returning to the island for mysterious reasons of her own. The tale unfolds over the ensuing days as the regret of past choices forces these lost characters to reflect on how they've gotten to where they are. Director/co-writer Charlie McDowell (2014's The One I Love) returns to the Festival with another metaphysical thriller that uses a fascinating premise as a launching point to explore complex issues in a deftly absorbing fashion.

25/29 Thoroughbred

Emotionally challenged Amanda and contemptuous Lily reboot their childhood friendship after years of instability and judgment, thrown back together by standardized-test tutoring. When Lily's icy stepdad, Mark, conspires to ship her off to reform school instead of her dream college, Amanda's nonchalant quips about killing him suddenly seem enticing. Even as Amanda's sinister tendencies surface and the girls hatch a plan, the mutual manipulation that has always defined their relationship threatens to derail their ambitions. First-time director Cory Finley's impressively stylish and assured filmmaking evokes a high-class world that is simultaneously familiar and strange, dripping with acidic dark wit and a disquietingly eerie score.

26/29 Wilson

Woody Harrelson stars as Wilson, a lonely, neurotic, and hilariously honest middle-aged, misanthropic dog lover who reunites with his estranged wife (Laura Dern) and gets a shot at happiness when he learns he has a teenage daughter he's never met. In his uniquely outrageous and slightly twisted way, Wilson sets out to connect with her in what could be his last chance at having a family. In Skeleton Twins, which won the Waldo Salt Screenwriting Award at the 2014 Sundance Film Festival, director Craig Johnson displayed a knack for finding humor and warmth in the darkest of places, which is why he was the perfect choice to bring to life this Daniel Clowes graphic novel of the same name. The writer of the Ghost World and Art School Confidential graphic novels, Clowes is a master of making the unlikable lovable. His Wilson is a bit of jerk, but a jerk who refreshes our empathy for people—in all of their imperfections.

27/29 Wind River

U.S. Fish & Wildlife agent Cory Lambert discovers a body in the rugged wilderness of the Wind River Indian Reservation. The FBI sends in rookie agent Jane Banner, but she's unprepared for the difficulties created by the oppressive weather and isolation of the Wyoming winter. When she employs Cory as a tracker, the two venture deep into a world ravaged by violence and the elements. Wind River is a stark look at life on the edge of an imposing wilderness, where the rule of law is eclipsed by the laws of nature. Acclaimed screenwriter Taylor Sheridan makes his directorial debut with the final film in his trilogy of screenplays on the American frontier. He showed the power of his writing in Sicario and Hell or High Water, both of which reverberated with unforgettable characters and dialogue, while creating a level of texture and detail that felt more like a novel.

28/29 XX

Gather round if you dare for four murderous tales of supernatural frights, predatory thrills, profound anxiety, and Gothic decay in the first all-female-driven horror anthology film. Audacious new works from some of the genre's most promising voices—Annie Clark (better known to fans as St. Vincent), Karyn Kusama (The Invitation, Girlfight), Roxanne Benjamin (Southbound), and Jovanka Vuckovic (former editor of Rue Morgue magazine)—bring forth a study in the proper unspooling of dread for your viewing pleasure. Framed around innovative animator Sofia Carrillo's haunting tableaus, these modern myths range from Vuckovic's reverent control of grotesque elegance to Clark's deliciously macabre sense of comic timing, Benjamin's skillful powers of tonal transformation, and Kusama's authorial grasp of simmering psychological fear.

29/29 Sidney Hall

Sidney Hall harbors a precocious talent for writing. His classroom essays exhibit a danger that some find off-putting, though one teacher recognizes his talent and urges Sidney to pursue a writing career. Early success with his first novel makes Sidney a celebrity, though his dystopian observations about suburbia provoke tragic outcomes among some young readers, cloaking his name in scandal. Heightened scrutiny and expectations haunt him, as do dark secrets from his past that complicate his creativity, and interfere with his chances of finding love with a childhood sweetheart. When the disillusioned writer has all but disappeared from public life, a mysterious detective seeks the answer to his mystery. Shawn Christensen's impressive second feature offers a far-reaching examination of the societal pressures and failings that can send a life of promise into free fall.
"What is strange is how I may have subconsciously perceived the truth. When I was around 12 or 13 I used to buy Dell comics and then began to imitate an American accent – my mother must have wet herself! It's come through the genes! Sperm filled with an accent!"
Robinson ascribes his deep-seated hatred and distrust of the establishment to his mother's betrayal and the fact that he had no father figure to admire or aspire to. "That's why I never believe any of these politicians and so called leaders because I never believed the primary authorities in my life – my parents." His recent book, a monumental exegesis of Jack the Ripper – They All Love Jack – amounts to a sustained critique of establishment hypocrisy, nepotism and malfeasance, all of which he feels is as real now as it ever was.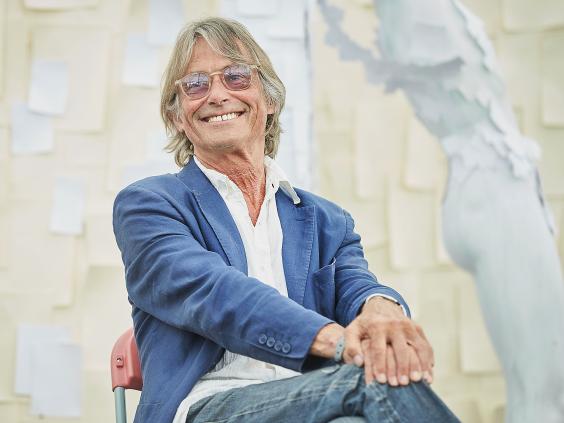 So what about drink? Withnail and I is, at one level, a gloriously anarchic, alcohol fuelled romp that begins in a shabby genteel London flat and moves to a remote shabby genteel farmhouse, with all the antics and chaotic capers of a latter day Sterne. It is the film's quality of sustained hysteria and illogicality that makes it so extraordinarily funny, compelling and also so tragic. An eschatological wind blows through it from beginning to end.
I mention an anecdote concerning Stephen Fry, who once told me that he never drank while writing and was amazed at how people such as Scott Fitzgerald could drink so much and write so well.
"The day red wine ever got in the way of my writing I would stop drinking, but it is the oil of what I do. I can go to my office and rage and rant, but booze doesn't define me – it's just a bottle of red wine. I've never lost a day's work through drinking red wine."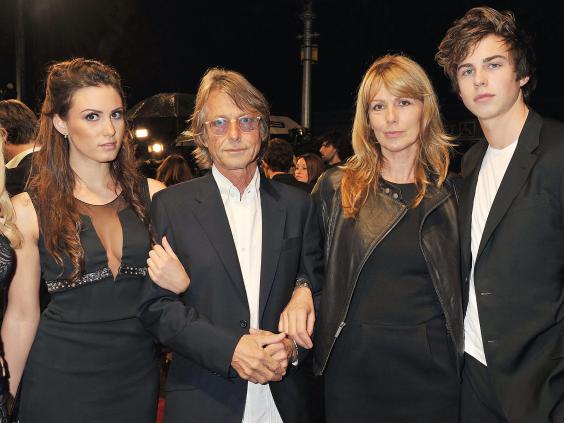 Nonetheless, I had read that he was drinking up to four of five bottles of red a day and would have got through one by 10 in the morning. Was this true?
"Oh easily, yeah, but I have an enormous tolerance of it I suppose – though only red wine. I have no interest in Guinness and gin, whisky or vodka. And anyway, why is it considered such a fucking evil?  What I consider to be evil are these pissing smart phones – I'd rather my 13 year-old child were drinking a Chambertin or an Haut Brion than constantly looking at a filthy fucking phone. Anyway, I don't drink a lot, just enough to make the words work."
And indeed, it does seem to be a peculiarly effective creative fuel in Robinson's case. It was after a long period of abstinence and while starting work on the script for The Rum Diary that he came off the wagon. 
"What are you going to do if you're sitting in a room for 10 or 12 hours a day, on your own? You can't converse with anybody, have the radio on or listen to music, you're there with this fucking piece of white in front of you and if you can't hear the words you better have some red wine. That's how I get into the creative process. You know how it is, you go to a party and they're all standing there – stiff-arsed with their backs against the wall – and an hour later they've had a few gins and they're trying to fuck each other and roaring with laughter. It's crazy, but in a sense this is what red wine can do for a writer, it puts you in a place where you can start hearing the voices again. It's a daft way of describing it but that's how it is for me."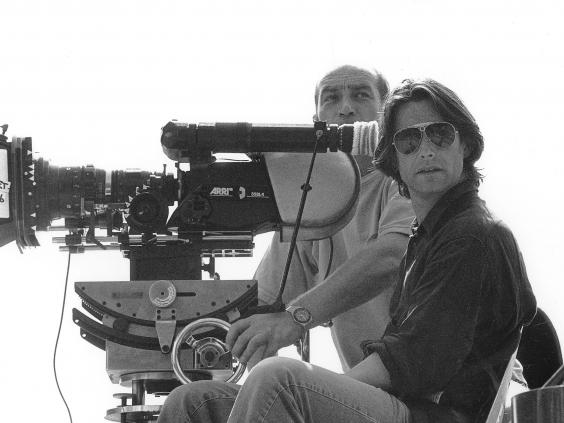 Was this also true when he was writing Withnail? 
"Oh absolutely, 1000 per cent. Vivian and I would go around the bins in Camden and Kentish Town, collecting used Guinness bottles worth four pence each. When we had two suitcases full we'd go to the nearest off-licence where we'd swap them for an eleven-and-six bottle of Greek plonk, or some other filthy shit. Then back to the flat where we'd drink and discuss and fall asleep, then wake up and go round the bins again. It was madness."
Once again the memory of MacKerrell drifts into the room, like a ghost. I suggest that some people's lives, though empty and even tragic, are lived poetically and provide inspiration. Was this true of his friend?
"He absolutely inspired me. I have never had such intense conversations in my life as I had with Viv. He was a public school boy from an upper middle-class background, while I was a secondary modern kid who didn't even know what poetry was. He used to start the day with a cup of black coffee, honey and hashish: what he called the Baudelaire Principle ..."
With this in mind we briefly discuss another of Withnail's immortal characters, Danny the Dealer, who drawlingly challenges the protagonist to try some of his wonderfully named pheno-dihydrochloride-benzorex before being told to "shove it up your arse for nothing and fuck off while you're doing it". Robinson's rendition is so brilliant that we both start laughing and I compliment him on its accuracy. "Well I bloody well taught him the accent. I was going out with Lesley-Anne Down who had a hairdresser who spoke exactly like that [he repeats the accent], and it just entered the creative mix."
For a moment Robinson is distracted by something and gets up to look through a window towards a distant hillside. Returning he laughingly tells me that he thought he could see what looked like "a sheep eating a pheasant".
"Do you know," he continues, "in those days – and it's never been the same before or since – I used to go out every night with pals and have something to eat and drink and have a laugh, but I'd be aching to get back to this little Olivetti portable that I had – I wanted to write that story. I just couldn't stop it."
There's a pause and he looks reflective. "Anyway, I'm yakked out for the moment and need a piss." 
It's the perfect cue for a break…
Reuse content