I can just imagine standing at Ilkeston Junction, a wayside railway station in Derbyshire, on the last Friday before Christmas 1966, and seeing a mum, a schoolchild, a blast-furnaceman, a Woolworths shop assistant and a cooper all getting off the slow train bound for Chesterfield. And knowing that none of them would be able to get the return train for a full 50 years.
Ilkeston is a once-important market town on the Notts/Derby border where flows the river Erewash that identifies both the town's MP & its local council. It is a town that after the war was all-too-comprehensively robbed of its three greatest industries: coal, iron, and hosiery. In 1967 – at the hands of Dr Richard Beeching – it was deprived of its passenger railway also. It became the largest town in England with no trains.
Today, however, Ilkeston loses that status.
Back in the 1960s, the car, the lorry, the service bus, and the long-distance motor coach, were clearly in the ascendant. In fact, just two miles to the east of Ilkeston, the great M1 London-to-Leeds motorway was about to open its northern extension. Mighty steam trains were consigned to the scrap yard; the nation's railways given no chance to recover from being overstretched and underfinanced throughout the Second World War.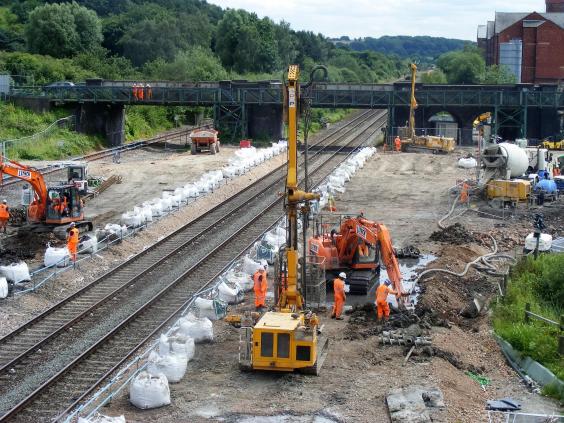 Even rail-freight was – with the exception of coal, cement, pipes and oil – chaotically arranged around rusting cranes, ancient wagons, moribund sidings, and labour-intensive marshalling yards. Everything looked a bit run down when the incoming chairman of the British Railways Board was given ultimate authority to axe 5,000 miles of track and 2,363 Stations.
Ilkeston Town station had perished first: in 1950 to passengers;  in 1959 to goods. This station, built in 1847, was at the end of a short shuttle from the Junction. Then, in 1964, Ilkeston North – a Great Northern station on the line from Awsworth to Hallam, Heanor and Derby Friargate – closed to passengers; to goods in 1968. And, although much of that route cannot be traced nowadays, it is forever most noted for its outstanding, graceful, 1,500-foot-long, Grade 2-listed, lattice-iron, Bennerley Viaduct . Miraculously, that viaduct still exists: one of only two of that design, the other being Meldon, south-west of Okehampton in Devon.
So when, in those bleak days of 1967, the Midland Counties Ilkeston Junction and Cossall station shut its gates, the Victorian terraces of Ilkeston – only seven miles from bustling Nottingham – went into hibernation. Not for it the glitter of Inter-City (now InterCity) and its public face, Jimmy Savile; not for it the InterCity 125; a rejuvenated St.Pancras; HS2, all still to come. Along with a post-millennial doubling of passenger traffic on the railways.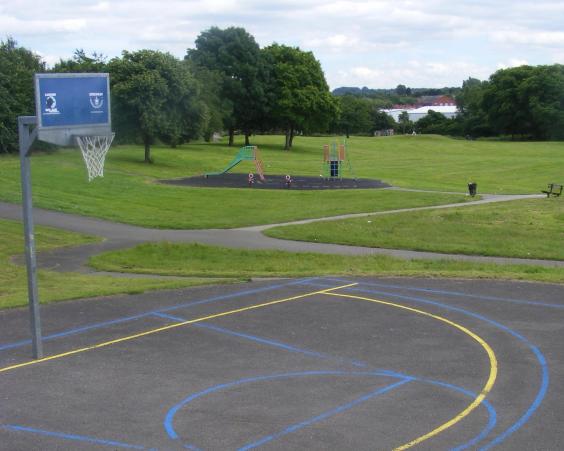 In time, 100,000-strong Mansfield, also not too far from Nottingham, had no passenger trains. Nor Sutton-in-Ashfield. Kirkby-in-Ashfield. Ripley. Only at Belper, Duffield, populous Chesterfield, and the spa town of Matlock – but not scenic Matlock Bath – could you get a ticket to ride. Something had to be done.
That "something", in May 1973, was Alfreton and Mansfield Parkway: an immediate success story – even if it never got its shops. Twenty-two years on, in 1995, the Robin Hood Line guaranteed a reopened Mansfield Town station: with journeys out of there all the way to Worksop and East Retford. Therefore Alfreton and South Normanton Parkway station simply reverted to the name Alfreton – even though not actually in Alfred's Town! As such, it still attracts a creditable 275,000 passengers each year, especially those travelling north.
The Alfreton precedent led Derbyshire council leader David Bookbinder to reopen another intermediate Station on the Erewash: Langley Mill for Heanor, serving DH Lawrence's Eastwood as well. A simple unstaffed request stop, Langley Mill, two staggered platforms high above Asda and the A608, began its new life in May 1986, with a daily service direct to/or from London, and an hourly Nottingham-Leeds service each way.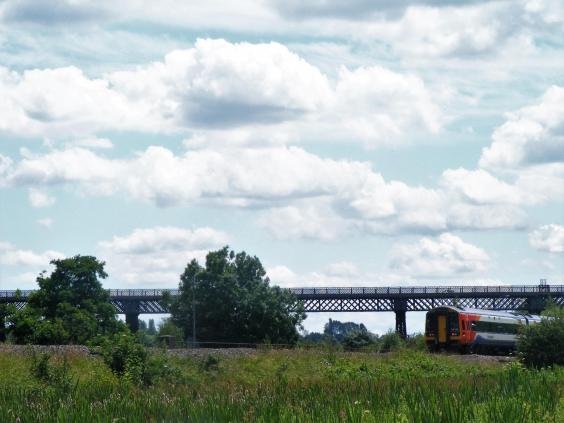 This was good and bad news for the people of "Tilchestune", as the Domesday Book listed Ilkeston. When would they get their passenger trains back? The probable answer was "never", for, despite there being a compelling social, economic, business and environmental case for an Ilkeston's reopening, John Major's 1993 privatisation of the railways made realising that dream nigh impossible. Far too many hoops to go through. Too many contractual, legal and financial constraints: with Railtrack PLC in almost hostile contention; and a Ministry of Transport – Ministry of Roads – hardly sympathetic to railway renewal.
The resurrection and triumph of Ilkeston station this weekend is a tribute to the amazingly effective Ilkeston Rail Action Group that first met in a nearby pub on 17 February 1993. They never let their case rest.
Once they had got Jessica Lee MP securely on board; they won over the Ilkeston Advertiser too. They then presented 1,500 signatures to 10 Downing Street. Next, these dogged campaigners were alerted to a Network Rail project to spend £250m on re-signalling the Erewash line. An opportune moment for Derbyshire County Council to step in and fund Ilkeston station mark 2, perhaps?
After all, the Association of Train Operating Companies thought an Ilkeston Parkway could indeed balance benefit against cost, provided communities supported it in their Council Taxes. And Workington North had been planned, constructed, advertised, tested and opened, all in six days, in the wake of Cumbria's devastating floods in November 2009.
Then setback one: lots more criteria to satisfy – everything from car-parking and footpaths, to full planning consent. Setback two: Network Rail 's Facility Fund only helping existing stations, not new ones. Setback three: how to persuade train companies to make an extra stop? After all, each extra stop needed three minutes' loading and unloading, the braking of all carriages, re-ignition, additional ticketing – and longer journey times.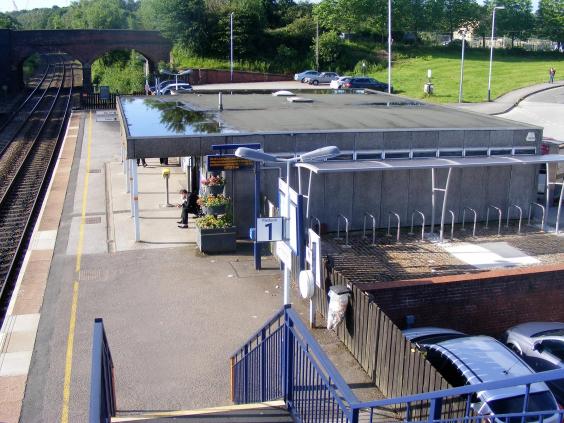 Come Minister of Transport Patrick McLoughlin's support for Ilkeston station; also his prediction of 120,000 passengers each year; meaning an expected £300,000 annual profit and the the promise of new knowledge-based businesses. Come the boroughs comprising greater Nottingham chipping in their £1m; come Derbyshire County Council's pledge of half its infrastructure pot; come the New Stations' Fund. Ilkeston looked a cert.
The Government's innovative New Station Fund was prepared to sponsor Ilkeston, along with four other contenders: Pye Corner, Wales (opened in 2014), Newcourt, Exeter (opened in 2015), Lea Bridge, London (opened in May, 2016) and Kenilworth, Warwickshire (expected to open later this year).
What could possibly go wrong in Erewash now ? Plenty.
For, after everyone expected an Ilkeston reopening, perhaps as early as December 2013, along came setback four: biblical floods or flooding risk. Setback five: a plague of precious, endangered newts needing not only scooping up, but also exit channels. Setback six: old mine workings causing subsidence; Setback seven: health and safety, alongside disability access; Setback eight: an obligation to rebuild a life-expired pedestrian footbridge bordering on Coronation Road. Setback nine: a requirement that Galliford Try – the actual contractors – surrender the line back to Network Rail whenever Erewash was the approved diversion for Midland Mainline.
From their March 2016 final go-ahead – domiciled in a hutted camp – Galliford's skilled workforce somehow completed all the drilling, pile-driving, underpinning, cementing, paving, bridging and adornment necessary in just 12 months: working from dawn to dusk, and in all weathers; keeping on time; staying within a revised £10m budget. To Galliford's eternal credit.
So where does Ilkeston station's "success" leave other community railway groups wanting a new or reopened station on an existing passenger line; or a new station on a line mothballed or engineered for freight only; or, more boldly, an entirely "new" railway line with "new" stations along its entire length? Cautious. Definitely.
East Midlands Parkway (January 2009), Oxfordshire Parkway (October 2015), Cambridge North (May, 2017) and Worcestershire Parkway (expected before October 2018) are not comparable ventures. This is due their innate prosperity, their local economies overheating, Megabus ready to ferry in its traffic – and huge pent-up demand.
In years to come, some very convoluted bids will come from Cirencester or Ilfracombe, Dereham or Dunstable – more than from vast conurbations, established Passenger Transport Executives, well able to self-fund expansion of their trams and their suburban railways. So Ilkeston, this weekend, must bathe in glory while it can, its county council beneficent to a fault.
Yes: celebration in what used to be a rather depressed, downtrodden borough is, without doubt, appropriate – and well-earned. The tulips are coming out, the sun is shining, the birds are singing.
The town of Ilkeston has been through the valley of shadows. It now emerges with honour, if not wealth, on the other side. Truly, there is more rejoicing when that which has been lost is found than when that which is dreamt of is not attempted, for fear of failure.
Reuse content