The US crime podcast Serial and classic comedy from the archives have helped the BBC Radio 4 Extra digital station reach its largest ever audience, figures have revealed.
Radio 4's sister station now attracts a record audience of 1.72 million weekly listeners, an increase of 90,000 on the previous quarter.
Radio 4 Extra's audience has been boosted by the acquisition of Serial, the cult US podcast, in which a journalist reinvestigates the 1999 murder of a high school student. The station ran the podcast as daily episodes in December until it caught up with the global finale.
The station also broadcast a retrospective of satirist Chris Morris's work and repeated the second series of his dark radio comedy Blue Jam.
Originally launched in 2002 as BBC7 and rebranded 4 Extra in 2011, the station also features new comedy, such as Newsjack, a topical sketch-show which invites submissions from the audience.
The "intelligent speech" station is also running excerpts of the TED Talks given by a range of public figures to the ideas-based US conference organisation.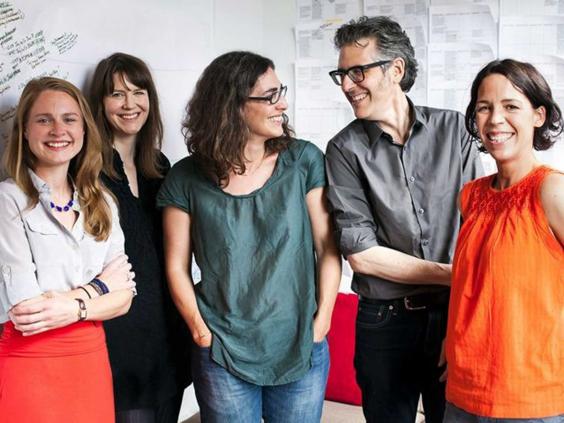 The BBC Radio 6 Music station has also hit new heights, breaking the two million audience barrier. Five years after the BBC recommended closing the "alternative" music station due to a lack of impact, its audience has reached 2.08m, ahead of a live 6 Music Festival on Tyneside later this month.
The most listened-to show is Steve Lamacq's daily drive-time programme which has 906,000 listeners whilst breakfast presenter Lauren Laverne entertains an audience of 800,000.
6 Music's audience has now surpassed that of Radio 3, which still rose to 2.03m last quarter, ahead of the arrival of Alan Davey, its new Controller, who has pledged to avoid "dumbing down" the network.
Radio 1's audience slipped to 10.4m listeners, down 540,000 over the previous year. Breakfast presenter Nick Grimshaw has lost nearly 300,000 listeners over the period. But the station said it continued to reach around 40 per cent of the country's 15-24-year-olds. The Radio 1 YouTube channel has nearly 2m subscribers although it is not clear how many are from its target UK youth audience.
Helen Boaden, director of BBC Radio, said: "When we launched Radio 4 Extra as BBC 7 in 2002, I hoped it would capture the imagination of listeners by opening up the Radio 4's vast archive of entertainment programmes. It has since gone from strength to strength and now offers the best of the archive as well as new programmes like Newsjack and Serial. I am delighted - and very proud - to see how the station is thriving and flying the flag for speech radio in the digital age."
An industry source said: "It could be that Radio 4 Extra has benefited from the 'Serial effect'. The series was a global phenomenon, so it's no surprise 4 Extra's listening figures were up in the period it broadcast daily episodes."
Reuse content