The Daily Telegraph was accused of launching a "desperate" smear campaign against rival newspapers yesterday to deflect attention from claims that it routinely suppressed news stories to placate an important advertiser.
Newspapers including The Times, The Guardian and The Independent have all reported on claims by the Telegraph's former columnist Peter Oborne and other journalists that management at the paper censored critical stories on the banking giant HSBC to protect its advertising account.
The Telegraph retaliated yesterday with a front-page story alleging that two advertising executives working for News UK, the company that owns The Times, had taken their own lives within weeks of each other. The deaths, The Telegraph claimed, came "amid the fears that staff are being put under unreasonable pressure to hit targets".
The article, written under the byline, "Daily Telegraph Reporter", also alleged that The Guardian had changed the headline of an online article about Iraq to appease the computer company Apple, which had paid to advertise on the site.
But the accusations – particularly those related to the two suicides – were widely condemned yesterday as being distasteful and unacceptable, even by the robust standards of Fleet Street rivalry.
The editor of The Guardian, Alan Rusbridger, said he was "struggling to think of any paper in recent times running something as desperate as this".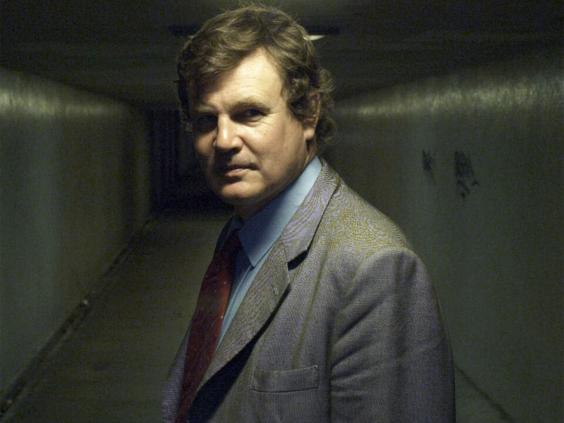 News UK did not comment publicly on the allegations made against the company. But senior figures described The Telegraph article as "appalling" and "desperate".
"This is a pretty low piece of journalism," said one. "Not only does it seem to breach the code which newspapers have signed up to on reporting suicides, but also shows no sensitivity at all to the families involved."
The Samaritans pointedly issued a "reminder to journalists" of the charity's media guidelines for the reporting of suicide.
The Independent on Sunday understands that Paul Hayes, News UK's managing director, has written to all staff expressing his anger that the "deaths of two of our friends and colleagues has been used in this manner".
A Telegraph spokeswoman said they were not at this stage intending to comment on the article. "We will keep you in [the] loop if we issue anything," she said.
In a statement, a spokeswoman for the Telegraph  said: "We have already responded to the unfounded allegations made about the Telegraph  earlier this week. We are now putting in place guidelines on how our editorial and commercial departments should work within a modern multi-media environment. This is an important step for the industry as a whole as stories about a number of different publishers which we have highlighted have made clear."
Stuart Millar, a senior Guardian executive, described the allegations against it as "a completely confected, no-byline hit piece".
Reuse content