The Oldie magazine, the witty handbook on modern life for the older generation, is to produce a farewell edition for its editor and founder Richard Ingrams – but the great satirist is not being allowed to write for it.
The magazine has been in turmoil since tensions between the former editor of Private Eye and The Oldie publisher James Pembroke came to a head eight days ago when the 76-year-old founder resigned after being summoned to a "disciplinary hearing".
The Oldie office was closed last week and the staff – many of whom have been deeply upset by Ingrams' departure – were asked to work from home as they prepare the August edition, its 311th, with eulogies to the man who thought it up 22 years ago and has edited it ever since.
At his home in Berkshire, a mournful Ingrams said he had been banned by the publisher from visiting The Oldie's editorial offices in Newman Street, central London, because of the effect his presence might have on former colleagues. "He doesn't want me to come into the office because it's going to upset everyone – but that makes them even more upset than if I was to come in," said Ingrams.
The investigative journalist John Sweeney, The Oldie's "Roving Reporter" for more than 15 years, has quit the magazine saying he is unable to work for it without Ingrams. "No Ingrams, No Sweeney," he said.
Ingrams, who set up The Oldie as "an antidote to youth culture but, more importantly, a magazine with emphasis on good writing, humour and quality illustration", said he had not been able to collect his personal effects from his office. "Pembroke is going to clear my desk for me and drag it into a lot of crates and leave it on my doorstep," he said.
He sounded bemused at the prospect of reading accolades to himself in a magazine he has been synonymous with throughout its existence. "They're going to print in the next edition a lengthy tribute to me, which is rather ironic to say the least after all that's happened. I'm not quite sure who's going to write that."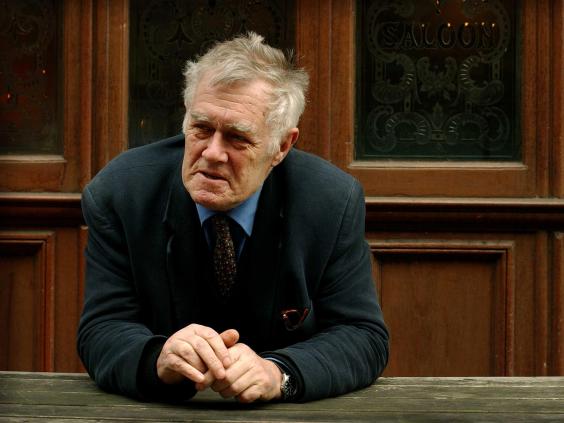 Sweeney respects Pembroke's support for the magazine but sides with Ingrams. In his resignation email he wrote: "I have hugely enjoyed working for The Oldie and I would like to thank James Pembroke, the staff and all for everything. But I have been meaning to sack myself from my column for some time now so now is as good a time as any. As for Richard Ingrams, he is a national disgrace, thrice-cursed. A 76-year-old man who behaves like a spotty teenager, cantankerous, irascible and in any decent country would be taken out and shot. But he was, is and always will be to me a hero. I came in with him and I go out with him."
He told The Independent that he hoped Ingrams and Pembroke might be able to make their peace. "Richard created the magazine. It's his thing. The Oldie without Richard? Not for me I'm afraid. He has been making trouble for more than half a century, he's a great journalist and one of God's great squad of awkward Englishmen. Taking him on is like fighting a polar bear with a lollipop," he said.
"The lovely thing about The Oldie is that in a non-PC, funny and subversive way it says 'Don't rule out old people'. Richard has made that point powerfully and beautifully in a youth and celebrity-obsessed age."
The clash between Pembroke and Ingrams was the result of recent falls in circulation at a title that has doubled its sales over the past decade. When Ingrams gruffly explained he was not going to discuss the matter, the younger publisher tried to formally discipline him. Ingrams surprised him by resigning, saying he was "too old for disciplinary hearings".
No one was available at The Oldie for comment.
The final edition with Ingrams' name at the top of the masthead carried the headline "They Think It's All Over" – another irony. In fact it was a reference to World Cup fever with an illustration of an elderly man having put his walking stick through the flat-screen television in the pub.
There are those within The Oldie's staff who still hope Ingrams will return. If not, then Sweeney has suggested that he evolves once again to set up a third magazine venture beyond Private Eye and The Oldie, one that targets a generation not yet catered for: The Undead.
Reuse content