The BBC has warned that China poses a "direct threat" to its global reach by paying incentives to local broadcast companies to prioritise its state-funded CCTV service over other international networks.
Peter Horrocks, the Director of the BBC's World Service Group, told The Independent that the BBC's distribution network was in danger from the hugely-ambitious CCTV and its deep financial resources.
"What the Chinese do is to pay local radio and TV stations to take their content," he said in an interview with The Independent. "If you are a poor TV station in Tanzania and someone from China comes along and says 'Will you take this content in Swahili?' then you are quite likely to take it - so it's a real threat to the future of the World Service's content."
As shortwave radio has become less widely used, the BBC has become increasingly dependent on local distribution partners for its radio and television output in large parts of the developing world. Around 40 per cent of the BBC's global content is distributed through such intermediaries. "Locally distributed content is a very significant proportion of our overall audience," said Horrocks. The BBC either seeks payment for its programming or provides it for free.
CCTV (originally China Central Television) was founded in 1958 and now broadcasts services in English, French, Spanish, Arabic, Russian and Japanese. CCTV began broadcasting in English for overseas viewers in 1991 but has in recent years rapidly expanded its international operations, moving into the US cable market in 2002 and launching a 24-hour CCTV News service in 2010. A year later it claimed a global audience of 85m.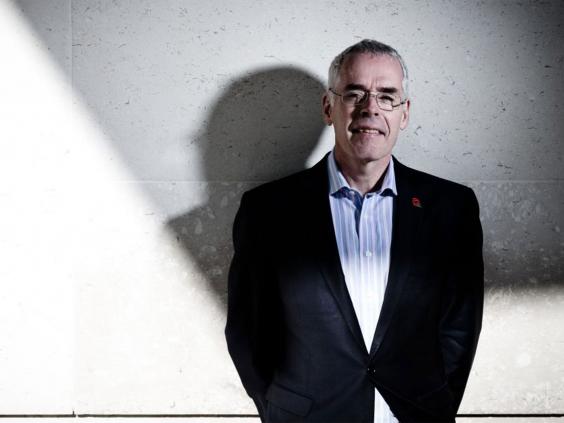 The Chinese "can buy their way to distribution", Horrocks said. "Even though our content is of a standard that is higher very often the partner broadcasters we are talking to say of course we would like to take the BBC content but someone else is paying us and you won't do that. So it's a direct threat to our success."
The BBC's Director General has demanded that the BBC, which reaches 256m a week globally across all platforms, reach a target audience of 500m by the broadcaster's centenary in 2022.
Mr Horrocks, a former editor of Newsnight and Panorama who is leaving the BBC after a 33-year career, complained that China continued to block the BBC's output. Its BBC World News service was "censored on a selective basis" in China and the BBC's website in Mandarin is continually blocked.
He said he had visited CCTV in Beijing and been impressed by the scale of its resources. "They believe that in the long term they can take on what the BBC does," he said. "They are desperate to know [our] secret of how Britain has built this impeccable [broadcasting] reputation around the world."
He claimed that state-backed broadcasters such as CCTV and the Russian network RT "can't allow themselves to have the kind of editorial independence that the BBC has". He said that CCTV often did "a good job" in reporting local international news but could not provide impartial coverage where "China's own direct commercial interests" were involved. "Everyone knows there is a no go," he said.
Reuse content