Beneath a gloomy Edinburgh sky, Jon Thoday and Richard Allen-Turner sit and face each other in a white tent, sheltering from the driving rain and pondering how it's all turned out rather well.
They are back where it all began, a quarter of a century ago, when the Edinburgh Fringe had just a smattering of comedy shows and the occasional ripple of laughter barely registered among the bustle of the Athens of the North. Since then they have returned each year, as pilgrims in search of a good joke.
The acts they have signed, many of them after shows in the Fringe's backrooms and basements, have built their Avalon empire into the great powerhouse of British comedy.
Avalon's roster ranges from Al Murray and Greg Davies to Frank Skinner, Russell Howard and Lee Nelson. Brummie satirist John Oliver has his own Emmy-nominated show on HBO, Last Week Tonight with John Oliver, made by Avalon's TV production arm. Catastrophe, its hit show for Channel 4, starring Sharon Horgan and Rob Delaney, has been acclaimed by American critics after being bought by Amazon Prime.
But it is this American interest which rouses anger in Thoday, who with Jimmy Mulville of Hat Trick Productions is attempting to buy the comedy-orientated BBC3 and save it from becoming an online-only channel. If American television recognises the worth of British comedy, Thoday argues, why can't British broadcasters?
"All the American networks are here – ABC, NBC, Fox – they think they're going to find the next John Oliver and they are going to see UK comics more than the UK industry," he complains. Channel 4, which partly built its name on risky comedy, "doesn't have the budget" to scour Edinburgh for talent as it once did, he says, arguing that the BBC and ITV are equally prone to prioritising cheaper factual formats.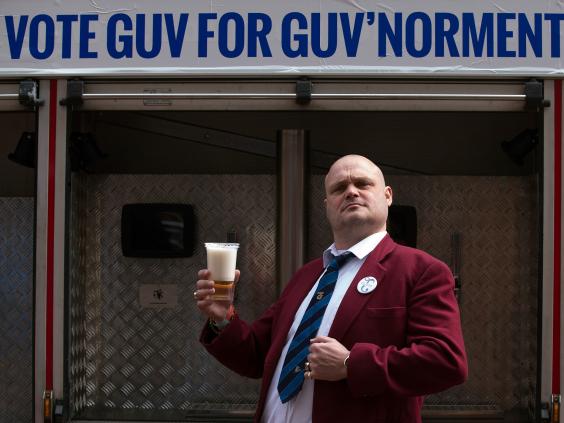 Allen-Turner says Oliver performed at Edinburgh and that Channel 4 was offered his show but "didn't want it". The BBC turned down Catastrophe.
Edinburgh is enjoying its "biggest festival ever" with 3,500 shows, half of them comedy, and record crowds boosted by the Free Fringe, Thoday notes. "From our perspective, there isn't the appetite for innovative comedy from the broadcasters, although there is from the audience."
We are talking in the Pleasance Courtyard, where Avalon put on its first shows in 1989.
Thoday is the serious, driven one. Allen-Turner, with his rocker's hairstyle, is less intense and takes a back seat in the conversation. He quips that the BBC was more inclined to broadcast "Kanye West doing karaoke to a backing track at Glastonbury" than invest in Edinburgh, a larger event.
His theory on the history of British television comedy is that a malaise set in with the arrival of Big Brother and reality TV. "Comedy is an expensive thing for broadcasters to do, and you had the arrival of formats which didn't require stars."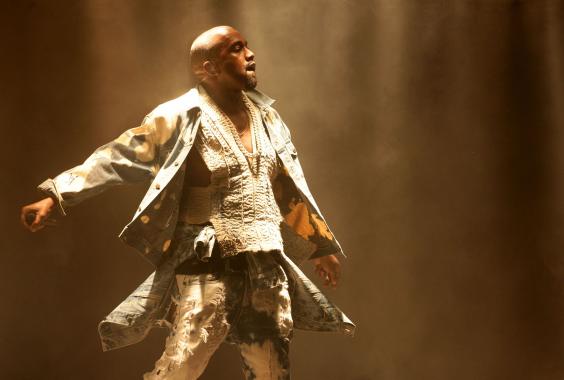 Although Thoday acknowledges that Live at the Apollo has been good for stand-up, he says the scripted sketch show has almost died. "There's no backing for that in the UK now." Satire is similarly absent from the screens. "It would be great if the BBC did a satire show, but they're nervous and satire is all about rocking the boat."
Some will see these comments as linked to the BBC3 bid, which has the backing of comedians including Steve Coogan and Jack Whitehall. Thoday and Mulville issued a statement to The Independent on Sunday saying that if the BBC Trust rejects the bid, they will take the decision to judicial review.
"The trust's decision will determine its own future," they said. "No one, not the public, nor the wider industry, nor many within the BBC itself, believe that closing the linear channel and moving BBC3 online represents value for the licence payer, which is the primary purpose of the trust. If it acquiesces and allows the management to destroy not only a valuable asset but also a unique outlet for new creative talent which speaks to a largely underserved audience, then clearly this trust is not wholly independent from the management and consequently there would be a clear case for a judicial review."
Despite their concerns, Thoday and Allen-Turner are still hungry to represent the best talent. Avalon Management has offices in Los Angeles and New York, which is how it found Boston-born Delaney. Thoday describes him as "America's leading Twitter comic" and recalls how, on his first trip to the UK, he sold out five nights at the Soho Theatre in London with one tweet. Al Murray's experiment of standing for Parliament in the guise of his pub landlord character, taking on Nigel Farage, was "an amazing piece of satire", says Allen-Turner. "By putting a fictional character in a political scenario, the people involved didn't know how to handle it."
A new show, scripted by the writers of military comedy Bluestone 42, will chart the guv'nor's fictional election as an MP, where he holds the balance of power in Westminster and clashes with the SNP.
Avalon has big hopes for performance artist Bryony Kimmings and also has high-profile presenters on its books, such as Fiona Bruce and Adrian Chiles.
There are those who think Avalon wields too much power, including some of its former stars. Stewart Lee recently wrote an acidic newspaper piece in which he denounced the BBC3 bid as a cynical plot by "free-market fundamentalists" to give a platform to their own artists. Harry Hill settled a £1m legal dispute after saying a "huge weight had been lifted" when he left Avalon.
Thoday points out that Lee's career was boosted by his role in Jerry Springer – The Opera, which Avalon made. The agency took Hill into ITV prime time. "I think we helped both of those artists to succeed," he says. "If you fight very hard for your artists, then by nature you end up putting some noses out of joint along the way."
Reuse content