1. He refused to drink tea
When he was five, Bowie's parents took him on a Thames boat trip, where he drank tea that had been stewing for seven years.
It was so awful that he hasn't drank a cup of English tea since, though he is partial to Japanese green tea.
2. There's a spider named after him
The Heteropoda davidbowie is a bright orange huntsman spider from Malaysia, and was named in honour of the singer.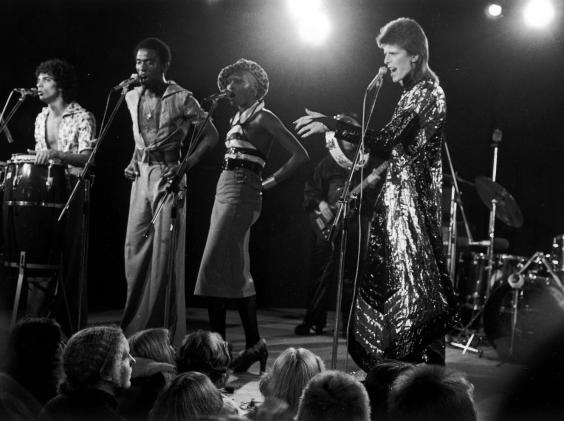 3. His eyes are the same colour
Contrary to popular believe, David Bowie's eyes are the exact same shade of blue. They look different due to a permanently dilated pupil, which he acquired during his school days when his friend George Underwood punched him in the eye in a fight over a girl.
4. The moon landing made him famous
Very Bowie-esque. When Bowie was still starting out and not yet well known the BBC played 'Space Oddity' over its footage of the 1969 moon landing. The song went on to be Bowie's first UK number 1 six years later.
5. He shares a birthday with Elvis
Bowie was born on the 8th January 1947, exactly 12 years after rock and roll legend Elvis Presley.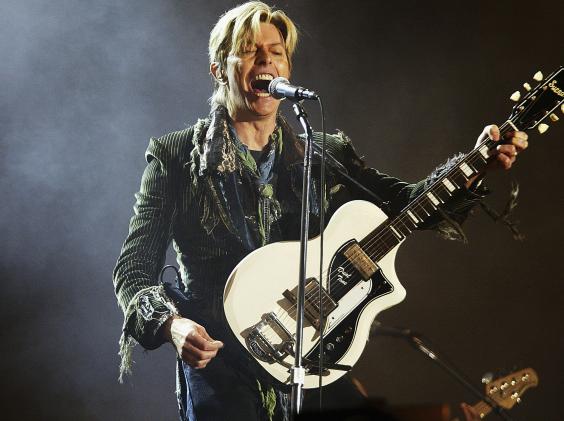 6. A lot of people say his name wrong
Bowie is meant to rhyme with 'Joey', not 'Howie'
7. He rejected a CBE and knighthood
Bowie was offered a CBE (Commander of the Order of the British Empire) in 2000, but turned it down, because 'didn't know what it was for'.
He was also offered a knighthood in 2003, an honour he also rejected.
8. He released the first major downloadable single
David Bowie's 'Telling Lies' was made available for download on his website in 1996, making it the first downloadable single from a major artist. It would have taken approximately 11 minutes to download using dial-up speed internet.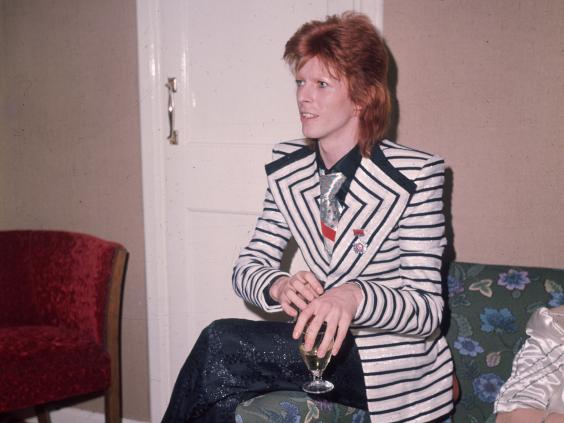 9. He was stalked by a 5' 3" rabbit
While on his North American tour in 2004, Bowie was stalked by someone in a pink rabbit costume.
He seemed relatively unfased, saying "Hey, it's rock n roll. It's just a 5' 3" bunny". Things did get a bit harrowing later on, however, when Bowie got on a plane out of New York and the bunny – still in costume – was on board.
10. He set up his own internet service provider
David Bowie set up his own internet service provider (ISP) called BowieNet in 1998, which kept going up until 2012.
Signing onto BowieNet cost £10 a month, and each user was given a free 20MB to make their own homepage. User were also given loads of bonus Bowie content, such as exclusive web chats and bonus tracks.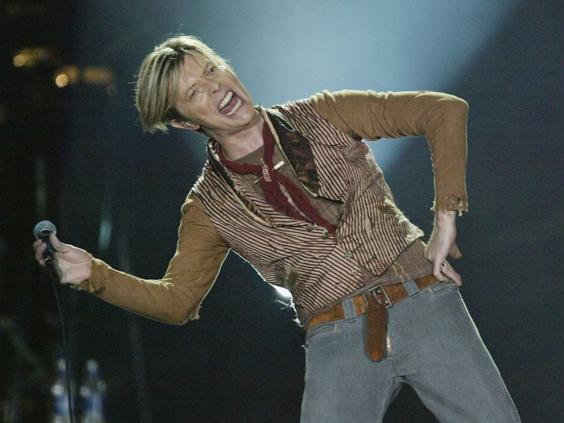 11. As a teenager, he advocated long hair for men
A 17-year-old Bowie, then known as Davey Jones was on the BBC show Tonight in his capacity as the founder of the Society for the Prevention of Cruelty to Long Haired Men. "I think we all like long hair," he said "I don't see why other people should persecute us because of this."
12. The pub where he launched his career is now a Zizzi restaurant
If you're looking for a relatively low-effort way of paying homage, you can always go and order some italian food in the place where David Bowie launched his career.
David Bowie: Life in pictures
David Bowie: Life in pictures
1/30

David Bowie in 1960s

2/30

Davy Jones; life before David Bowie

3/30

David Bowie in 1964

4/30

David Bowie 'In Mime' at the Middle Earth Club, London, 1968

5/30

David Bowie in 1969

6/30

David Bowie performing his final concert as Ziggy Stardust at the Hammersmith Odeon, London, 1973

7/30

David Bowie in 1973

8/30

David Bowie, with his wife Angela (Angie) and his son Zowie, after receiving an award for his latest record "Ziggy stardust" in Amsterdam, 1974

9/30

David Bowie in the 1970s

10/30

David Bowie's son, Duncan Jones, confirmed his death on Twitter

11/30

David Bowie in the 1980s

12/30

David Bowie gives a press conference presenting the Japanese movie 'Merry Christmas Mr. Lawrence' directed by Nagisa Oshima, during the 36th International Film Festival in Cannes, 1983

13/30

David Bowie performs on stage during a concert in La Courneuve, 1987

14/30

David Bowie during his concert in West Berlin, Federal Republic of Germany, 1987

15/30

David Bowie shakes hands with Princess Diana, 1993

16/30

David Bowie autographs copies of his newest album 'Outside' at the grand opening of a Herald Square music store 26 September 1995 in New York

17/30

David Bowie performs at the Panathinaikos stadium in Athens during a rock festival, 1996

18/30

David Bowie and his wife, supermodel Iman smile as they pose for photos after Bowie received a star on the world famous Walk of Fame 12 February in Hollywood, 1997

19/30

David Bowie getting ready to perform 'Earthling' at the Phoenix Music Festival in 1997

20/30

David Bowie on stage performing during the Tibet House Benefit Concert in New York City, 2001

21/30

David Bowie Meltdown concert at the Royal Festival Hall, London, June 2002

22/30

David Bowie performing during his concert at the Stravinski hall stage of the Montreux Jazz Festival, in Montreux, Switzerland, 2002

EPA

23/30

David Bowie in 'Last Call with Carson Daly' TV programme taping in New York, 2003

24/30

David Bowie walks with his with wife Iman and daughter Alexandria (2) in New York, 2003

25/30

David Bowie performs on stage on the third and final day of 'The Nokia Isle of Wight Festival 2004' at Seaclose Park, in Newport, UK

26/30

David Bowie poses with a pig, 2004

27/30

David Bowie and Kate Moss at the 2005 CFDA Awards dinner party at the New York Public Library in New York City, 2005

28/30

David Bowie and model Iman arrive to the Metropolitan Museum of Art Costume Institute Gala, Superheroes: Fashion and Fantasy, held at the Metropolitan Museum of Art in New York City, 2008

29/30

David Bowie anf Tilda Swinton at the MoMA's 6th Annual Film Benefit in New York, 2013

30/30

Flowers are left below a mural of David Bowie on the wall of a Morley's store in Brixton on 11 January 2016
The historical music venue The Three Tuns is now a branch of Italian restaurant chain Zizzi.
Reuse content