Star of Man v Food Adam Richman's latest show has been postponed indefinitely, after the presenter called a follower on Instagram a "c**t" and encouraged another to take her own life.
The Brooklyn-born competitive eater, famed for taking on various food challenges at restaurants across America, had undergone a dramatic physical transformation, losing more than 70lbs over the last year.
Proud of his recent weight loss, he posted up an image of himself on the red carpet via his Instagram account.
"Had ordered this suit from a Saville Row [sic] tailor over a year ago. Think I'm gonna need to take it in a little…" he captioned the picture, using the hashtag "#thinspiration".
This sparked a backlash from online users – particularly XOJane blogger Amber Sarah – who pointed out to Richman that "thinspiration" is a negative term used by people with eating disorders to encourage their unhealthy means to achieving weightloss.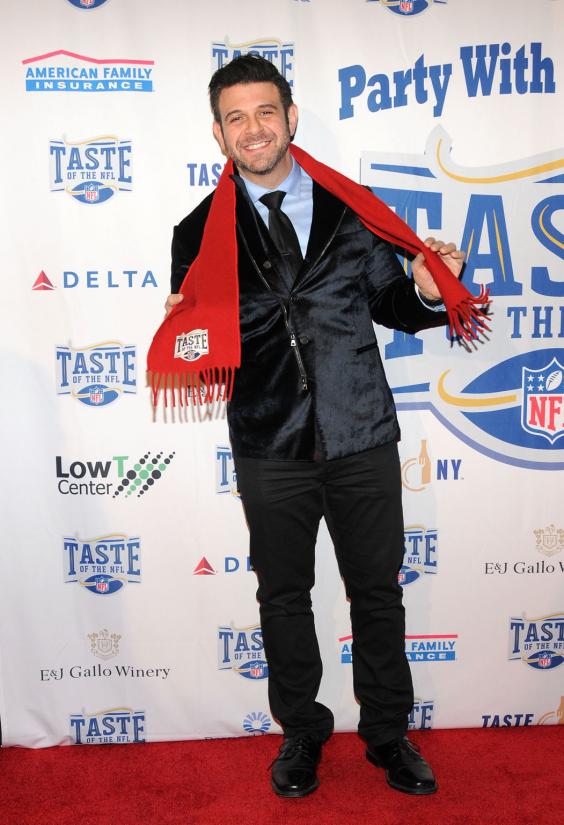 His response? "DILLIGAF?" Or 'Do I look like  I give a f**k' for those unfamiliar with the acronym.
But the conversation took a turn for the worse, when, facing yet more criticism for using the hashtag, he decided to reply to them all.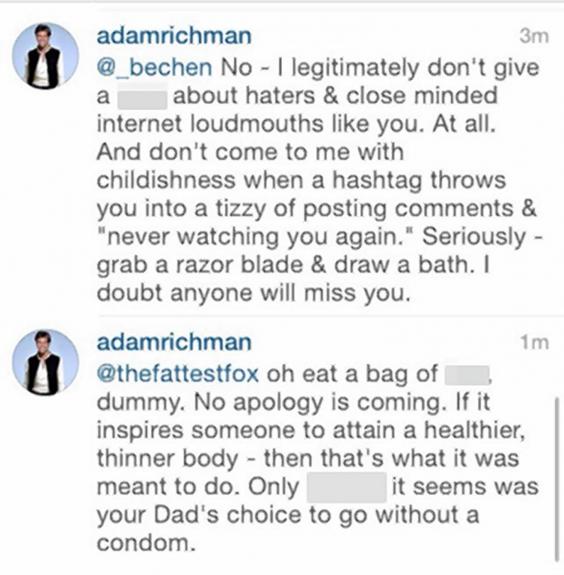 After one user pointed out his remark to Sarah had been rude, he wrote back: "Give me a f**king break. If anyone acts like a c**t I'll call them one. It's not misogyny, it's calling a spade a spade."
"Seriously - grab a razor blade & draw a bath," he wrote to another.  "I doubt anyone will miss you"
Pressed further by followers to apologise for his outbursts, Richman continued: "Oh eat a bag of s**t, dummy. No apology is coming… Only f**k-up it seems was your Dad's choice to go without a condom."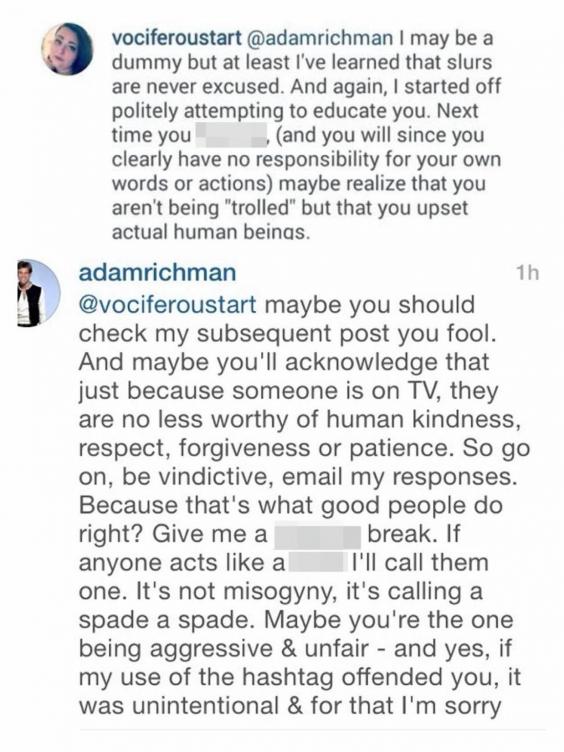 Not the best publicity in the lead up to launch of a brand new television show, we're sure the Travel Channel would agree. The broadcaster has since confirmed to the Washington Post that the premiere of Richman's new programme, Man Finds Food, has been pushed back indefinitely.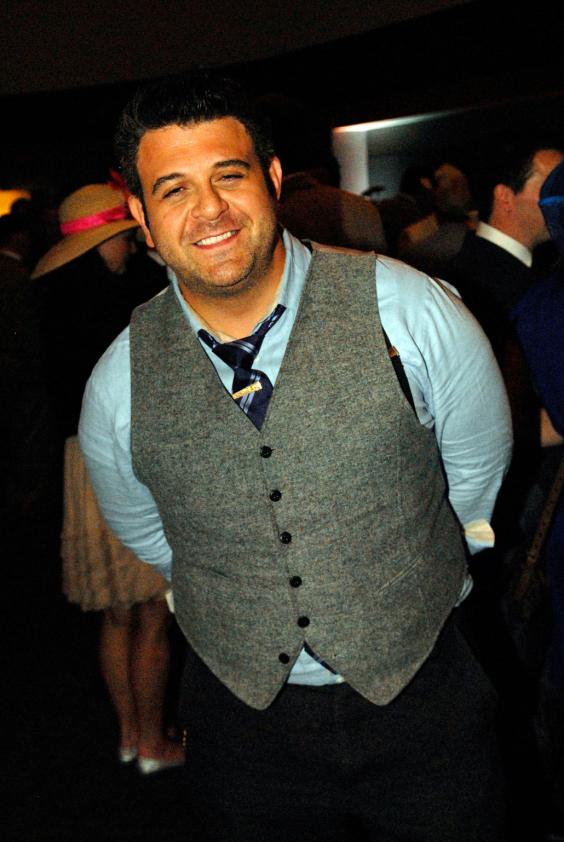 Since then, Richman has decided, some days after his posts, to say sorry.
"I've long struggled with my body image and have worked hard to achieve a healthy weight," he said. "I'm incredibly sorry to everyone I've hurt."
Reuse content