William Hague is leaving his role in parliament as Leader of the House of Commons to spend more time with Angelina Jolie.
The former Foreign Secretary and current Leader of the House of Commons will not contest his seat at the General Election in May, he says, so he can continue on his quest with the actress and UN Ambassador to confront the issue of sexual violence being used as a weapon in war zones.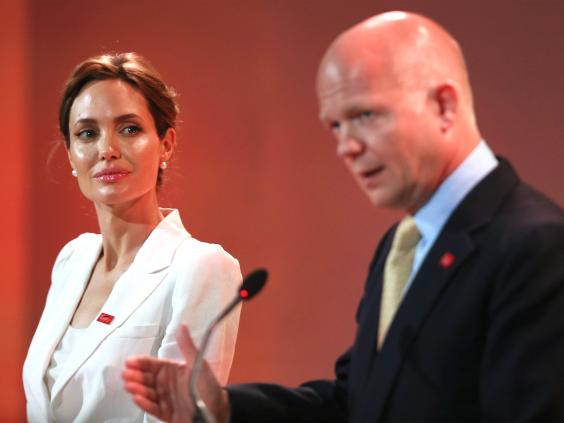 "It is too important to leave it," he told the Evening Standard. "The momentum has to be maintained, and we have to show that it is possible to take action all over the world."
The pair met at a foreign office screening of her directorial debut In The Land of Blood and Honey in 2011 .
"Angelina has done so much," he continued. "She is very, very knowledgeable about this. She is incredibly dedicated to the cause."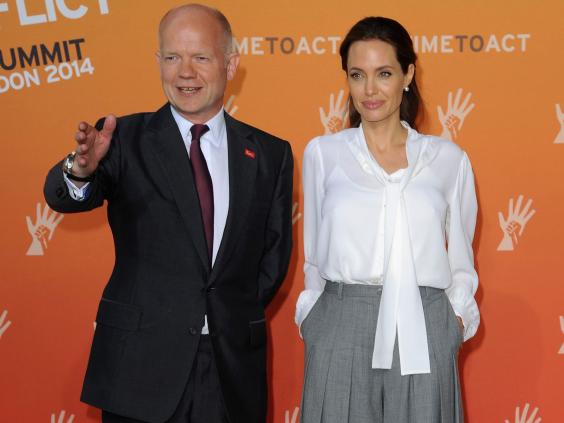 Hague first recognised the conflict zone crisis when he visited refugee camps in Darfur and Bosnia in his role as shadow foreign secretary in 2006.
"There were tens of thousands of rapes there in the Nineties and very few people have ever been brought to justice," he continued.
Jolie's emotive film, he said, "helped bring everything together" for him.
"If we know so much about the crimes that are being committed, how can we not act?"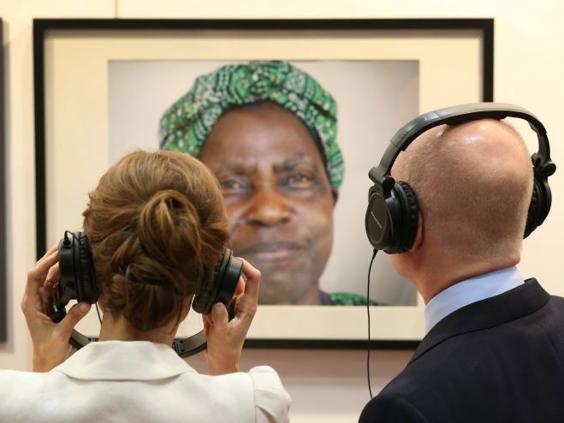 "We will deal more effectively with the crises of the future if we can solve these problems," he added elsewhere. "Sexual violence perpetuates conflict; it is often intended to perpetuate conflict. It is used systematically to make peace harder to achieve, to make communities irreconcilable."
Angelina Jolie on screen
Angelina Jolie on screen
1/11 Changeling -2008

Angelina Jolie plays a grief-stricken mother in this 2008 period drama

Imagine Entertainment

2/11 Lara Croft: Tomb Raider - 2001

Jolie stars in the blockbuster film based on the video game adventurer

Corbis

3/11 Hackers - 1995

Jolie stars alongside Johnny Lee Miller in the 1995 film about a computer hacker who writes a computer virus

Corbis

4/11 Girl, Interrupted - 1999

Jolie won an Oscar in 2000 for her supporting role as diagnosed sociopath Lisa, alongside Winona Ryder

Rex Features

5/11 The Tourist - 2010

Jolie stars alongside Johnny Depp, who plays an American tourist visiting Italy in a bid to mend a broken heart

GK Films

6/11 Maleficent - 2014

Jolie stars in the lead as the vengeful fairy Maleficent, who is driven to curse the young princess in Sleeping Beauty

© Disney Enterprises, Inc.

7/11 Mr & Mrs Smith - 2005

Jolie stars as assassin Jane Smith alongside Brad Pitt. The two met and began an affair while filming the movie

Corbis

8/11 The Bone Collector - 1999

Jolie plays Denzel Washington's detective partner as the two hunt down a serial killer

Columbia Pictures

9/11 Wanted - 2008

The actress plays a second in command assassin alongside James McAvoy

Universal

10/11 Salt - 2010

Jolie stars as CIA agent Evelyn

CTMG, Inc

11/11 Unbroken - 2014 (director)

Jolie with the late Louis Zamperini in her new film Unbroken about the Olympian turned World War II prisoner's life

Universal/AP
Jolie and Hague recently opened a new centre for research into the prevention of rape in war zones at the London School of Economics, dedicating the building to a teenage survivor of Isis who had been captured as a sex slave.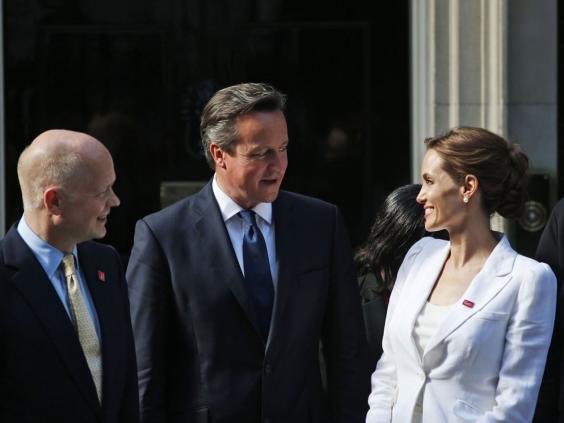 "What we have begun at LSE today is for that Iraqi girl and others like her, who pay the price for the culture of impunity for crimes against women, and our failure to prevent conflict," Jolie said in February.
Last year, she was presented with an honorary damehood by the Queen for her humanitarian efforts.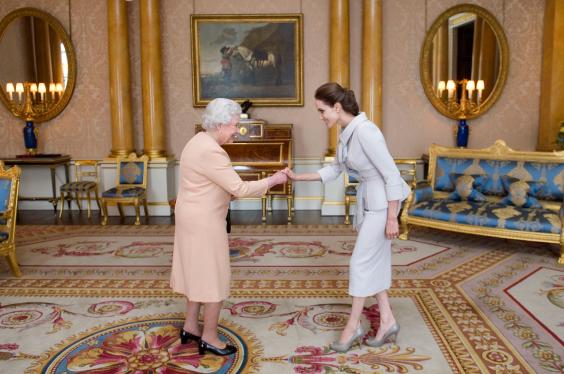 Jolie was named in the Diplomatic Service and Overseas list in June 2014 for her services to the UK foreign policy and the campaign to end war-zone sexual violence.
Earlier the same year, she co-hosted the End Sexual Violence in Conflict global summit in London with William Hague.
Reuse content