Anna Kendrick is as zesty and funny in person as she is on Twitter. She had America and much of the rest of the waking world in stitches throughout the Super Bowl final with her acerbic text commentary. In interviews she is prone to say outlandish things before adding, "I just made that up". She also excels at singing, and has been using her voice rather a lot lately. She starred in Pitch Perfect, about a group of college misfits who share a gift for belting out songs.
The sequel, directed by Elizabeth Banks, is out this summer, and was advertised during the Super Bowl at half-time. She has also appeared in two big-screen musical adaptations. The first saw her play Cinderella in Disney's take on Into the Woods. Then there's The Last Five Years, based on the musical play by Jason Robert Brown that premiered in Chicago in 2001, before moving to Off-Broadway a year later.
"I never want to sing again. It's a fool's errand," she quips. "After doing The Last Five Years in particular I was calling every musician friend that I have: why would you do this to yourself? This is so much work. You have to treat your body like a temple all the time. I could do it for a month but sometimes I want to have fast food and a beer. I don't care for physical activity", she adds. "I'm not sporty. I'm not very coordinated." That her voice is a bit croaky when we meet in Toronto is down not to the series of interviews she has been conducting, she says, but because she drunk a glass of vodka the night before. On The Last Five Years, which was shot in just one month, she performed for 14 hours a day, week in, week out. They made Kendrick audition both as an actress for director Richard LaGravenese and as a singer for the Broadway songwriter Jason Robert Brown.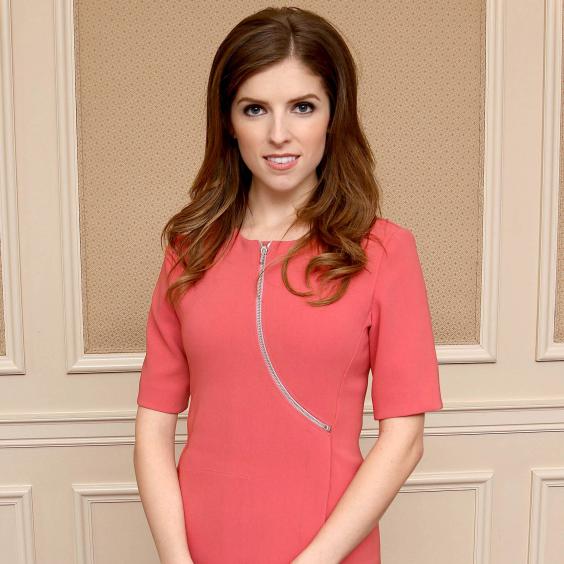 "I figured at some point they would want to make sure that I could sing it, so I had to go to Jason's house and sing two songs for him from the show. That was a completely terrifying experience. He is a difficult man to read. So the most enthusiastic response that I got was that 'we are in good shape'.
Making the 29-year-old prove she could sing is a bit excessive given that the Portland-born star appeared on Broadway playing Dinah in High Society when she was just 12, a turn for which she garnered a Tony nomination. Her first movie was the 2003 musical comedy Camp, which has a plot that is remarkably similar to Pitch Perfect. Yet it was in dramatic roles that she made her big international breakthrough. She played Bella's catty classmate Jessica Stanley in the Twilight films and, when she stepped into adult fare, she won an Oscar nomination for her role as a management consultant in Up in the Air.
It was while Kendrick was promoting that film alongside George Clooney that I first interviewed her. At the time she came across as determined and precocious. This time she is fun and laid back. It seems that the Oscar nomination and establishing herself as a Hollywood star have allowed Kendrick to relax and become more confident about expressing her humorous side. She no longer needs to make an impression.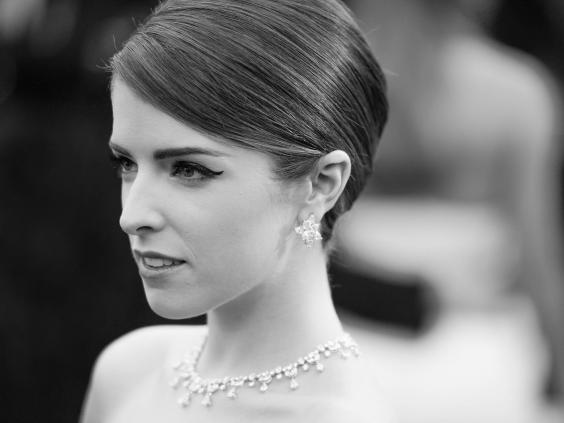 Her character, Cathy, in The Last Five Years is a struggling actress, a description that has never seemed to apply to Kendrick, but, she argues: "I spent long periods of my life doing exactly what Cathy does. Even now because my job is competitive, there is always some doubt and anxiety, so it wasn't hard to tap into that."
She likes to bake because, she says, she can create something tangible and does not have to worry about critical reception: "No matter how good anything is in the movie industry, some people are going to like it and some people are going to hate it. If I bake a tart, people are just going to be happy that I bothered. It's simple and nice."
She met her cinematographer boyfriend, Ben Richards, on the set of a film called Drinking Buddies, and they seem to share a dark sense of humour. Behind the jovial responses and funny anecdotes, Kendrick is less inclined to show a serious side. The only time she has stopped in her tracks on the three occasions that I've interviewed her was in the run up to the 2012 US Presidential election, when I asked her who she was going to vote for. "I never really want to go into politics too much," she responded. "It's always tricky."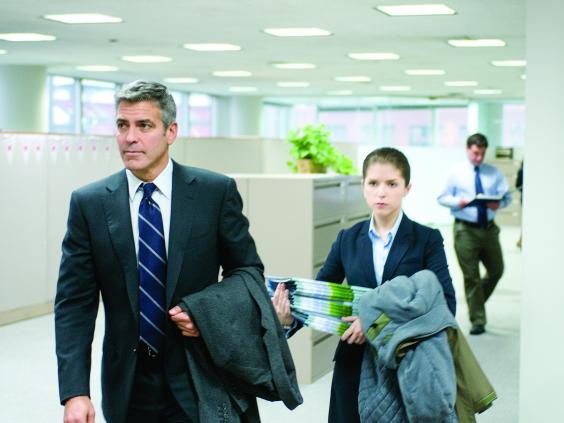 Having been struck by the intelligence and wit that shines through in her general conversation, I noted that she seems to be someone who, at a dinner party, would bang on about politics or the issues that have upset her. So it's odd that she's so quiet now.
"Right, but we are not at a dinner party," she responded, drawing a line under the subject.
The failure to be completely serious can also be seen on screen in the more "dramatic" roles she has undertaken, which both contain elements of fantasy or the surreal. She plays Jennifer Aniston's deceased daughter who returns as an apparition in Cake. In Marjane Satrapi's comedy The Voices, she plays an accountant who is wooed by a schizophrenic toilet-manufacturer played by Ryan Reynolds. The zany comedy also features a talking cat and dog.
This year will see the actress hit a landmark birthday in August: "I'm totally looking forward to it. When I turned 29, I thought: 'Why can't I just be 30, two years in a row?' I guess I always assumed that I'd have some sort of crisis because everyone says that is what happens, but I feel good about it and I enjoy being grown up, or trying anyway."
'Cake' is released on 20 February; 'The Voices' is released on 20 March; and 'The Last Five Years' will be released in the spring
Reuse content