When Mark Whitaker's biography of Bill Cosby was published in September 2014, it earned favourable reviews for its sympathetic portrait of a comedy legend, who, in spite of some personal flaws, had contributed immeasurably to race relations in the US.
Yet on the publicity trail for Cosby: His Life and Times, one question dogged Mr Whitaker in interviews: why, over the course of 544 pages, had he never explored the widespread rumours that Cosby drugged and sexually assaulted women during the 1970s and 1980s?
Now, with Cosby disgraced by a rolling scandal precipitated in part by its publication, the book's publisher has said it will let Mr Whitaker's biography slide quietly out of print.
Simon & Schuster publicity chief Cary Goldstein this week told the Associated Press that there would be no paperback edition of Cosby: His Life and Times, and that the existing hardback and ebook editions would not be updated to include the sexual assault allegations.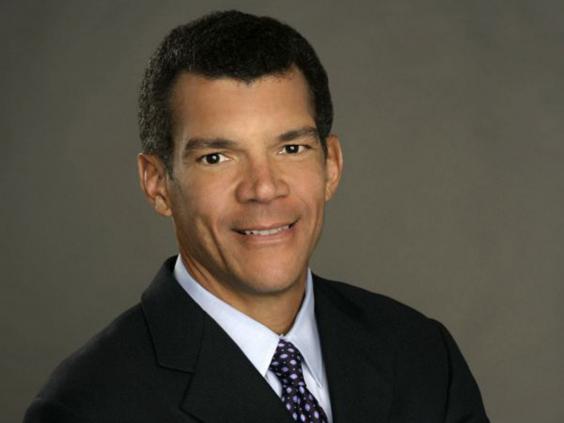 Since last autumn, dozens of women have come forward to accuse Cosby of sexual assaults over several decades. Now 78, the comedian has never been charged with a crime and publicly denies the claims.
But the scandal has seen him blacklisted by television networks and vilified by many famous former fans.
Simon & Schuster also said this week that it had pulled all the celebrity blurbs from the book's Amazon listing, including praise from comedians Jerry Seinfeld and David Letterman, who had reportedly requested their names be removed from the publicity materials.
Last November, amid the torrent of accusations against Cosby, the late New York Times media commentator David Carr wrote a scathing column implicating those in the media – including himself – who had previously "enabled" Cosby by failing to follow up on the women's claims. In response to the column, Mr Whitaker tweeted an apparent mea culpa, saying: "I was wrong to not deal with the sexual assault charges against Cosby and pursue them more aggressively."
A former editor of Newsweek and high-ranking executive at CNN and NBC News, Mr Whitaker told the Daily Beast at the time that he had decided not to include the sexual assault allegations in his book because they were just that: allegations.
"As a biographer, you're really trying to say 'I'm painting a scene for you. Here you are in the room. This is what happened,'" he said. "When you're writing a book, you want to make sure it's really accurate, that you can stand behind it, because once it's out it's not like a piece in a newspaper or even a news magazine that you can correct quickly."
Most of the sexual misconduct claims against Cosby are beyond the Statute of Limitations, but the fallen star may yet see the inside of a courtroom, after the California Supreme Court this week allowed a civil suit against the comedian to go forward, potentially leading to a trial.
The lawsuit in question was filed by Judith Huth, who claims Cosby assaulted her at the Playboy Mansion in 1974, when she was just 15. On Wednesday, the Court denied Mr Cosby's petition to review the case; Ms Huth's lawyers said they intend to take a deposition from Cosby within 30 days.
Bill Cosby: Career in pictures
Bill Cosby: Career in pictures
1/20 Bill Cosby

Winner of his first Emmy for 'I Spy' is Bill Cosby being congratulated by his wife Camille held at Americana Hotel, 1966

2/20 Bill Cosby

Bill Cosby in 'I Spy', 1960s

3/20 Bill Cosby

Bill Cosby in July 1973 in Perth

4/20 Bill Cosby

Bill Cosby and Richard Pryor in 'California Suite', 1978

5/20 Bill Cosby

Bill Cosby and Elmo in Sesame Street, 1989

6/20 Bill Cosby

Bill Cosby poses for a picture with Florence Griffith-Joyner in June 1989

7/20 Bill Cosby

Comedian Bill Cosby back in 1992

Rex Features

8/20 Bill Cosby

A scene from a 1992 episode of 'The Cosby Show'

AP

9/20 Bill Cosby

US Monica Seles breaks into laughter as she jokes with comedian Bill Cosby during a celebrity match in the stadium at the US Open for the Arthur Ashe AIDS Challenge on 27 August 1995

10/20 Bill Cosby

Bill Cosby meets Toronto Blue Jays' All-Star Joe Carter after the Stars played the Stripes in the Celebrity All-Star game which preceded workouts for the 67th All-Star Game at Veterans Stadium on 8 July 1996 in Philadephia

11/20 Bill Cosby

Co-hosts Oprah Winfrey and Bill Cosby joke with each other during the opening of the 2000 Essence Awards 14 April 2000 at Radio City Music Hall in New York City

12/20 Bill Cosby

Bill Cosby jokes with baseball great Hank Aaron after they both received the Presidential Medal of Freedom Award from U.S. President George W. Bush during a ceremony on 9 July 2002 at the White House in Washington

13/20 Bill Cosby

Bill Cosby poses backstage after winning the 'Bob Hope Humanitarian Award' during the 55th Annual Primetime Emmy Awards at the Shrine Auditorium on 21 September 2003 in Los Angeles

14/20 Bill Cosby

'Tonight Show' host Jay Leno and comedian Bill Cosby laugh during a surprise visit by Cosby to sign a Harley-Davidson motorcycle that Leno is using to raise money for the victims of Hurricane Katrina at NBC studios on 9 September 2005 in Burbank, California

15/20 Bill Cosby

Bill Cosby speaks during a taping of 'Meet the Press' at the NBC studios on 14 October 2007 in Washington

16/20 Bill Cosby

Bill Cosby at the 12th annual Mark Twain Prize for American Humor at the John F. Kennedy Center on 26 October 2009 in Washington

17/20 Bill Cosby

Bill Cosby speaks at the National Action Network's 20th annual Keepers of the Dream Awards gala in New York on 6 April 2011

Reuters

18/20 Bill Cosby

Bill Cosby during the 100th anniversary celebration of the Beverly Hills Hotel & Bungalows supporting the Motion Picture & Television Fund and the American Comedy Fund, 2012

Getty Images

19/20 Bill Cosby

Bill Cosby speaks onstage at the Thurgood Marshall College Fund 25th Awards Gala on 11 November 2013 in Washington

20/20 Bill Cosby

Bill Cosby performs at the Treasure Island Hotel & Casino on 26 September 2014 in Las Vegas
On Saturday The New York Times published extracts from Cosby's 2005 deposition in another case, in which he admitted having acquired drugs to give to women with the aim of having sex with them. He insisted, however, that the "rendezvous" were always consensual.
The 2005 lawsuit, which was settled out of court, had been filed by Andrea Constand, a former basketball administrator at Temple University in Philadelphia, who accused Cosby of drugging and molesting her.
The Times said it obtained the documents via a court reporting service, but Cosby this week filed court papers demanding "sanctions" against Ms Constand because, Cosby claimed, she and her lawyers "are intent on reneging on what they promised [in the settlement] – confidentiality and finality".