Cher has donated 180,000 bottles of water to a city in Michigan after its water supply became so contaminated with lead residents were unable to drink it.
President Barack Obama declared a federal emergency in Flint in the west of the state on Saturday over corrosive water leaking from old pipes in the Flint river.
The city had been drawing on reserves from the river since 2014 to keep costs down but the local government did not treat the corrosive water properly and it began to erode the old lead pipes.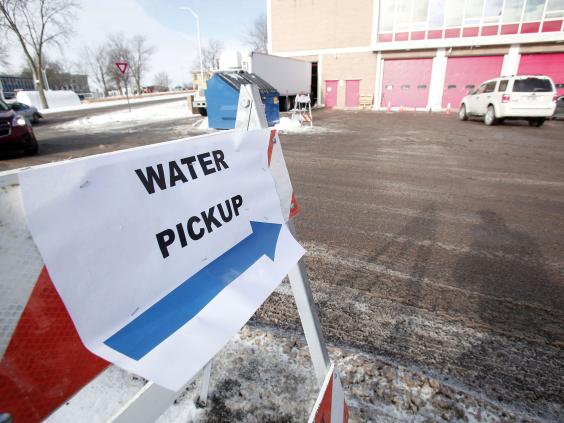 In a statement on Saturday, the singer said the bottles are due to arrive in the city on Wednesday.
She said: "This is a tragedy of staggering proportion and shocking that it's happening in the middle of our country."
The city's 100,000 residents have reported vomiting fits, rashes and hair loss as a result of drinking the foul-smelling water. 
Lead poisoning can also led to learning disabilities and behavioural problems in young children. 
Dr Mona Hanna-Attisha, the director of pediatric residency at the local Hurley Children's Hospital, first exposed the problems after state authorities initially dismissed her concerns. 
She said: "It has such damning, lifelong and generational consequences.
"It was frustrating that it went on for so long".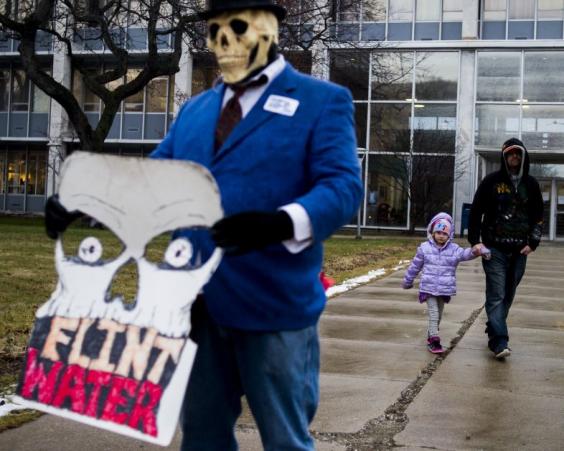 Currently parents are relying on bottled water and regular blood tests at local schools. 
Sherri Millter, who has taken her son Jameer to be tested, said: "It really is a scary situation to know that we can't get clean drinking water.It really is scary to think someone knew about this and did nothing".  
People news in pictures
People news in pictures
1/9

US President-elect Donald Trump and musician Kanye West pose for media at Trump Tower in Manhattan, New York City

Reuters

2/9

Anna Wintour apologises for criticising Donald Trump on a train. Fashionista was reportedly heard saying the President-elect would use the Presidency 'to sell himself and his brand'

Getty

3/9

Ivanka Trump and her husband might be joining the next administration. The couple is plotting a move to the nation's capital

Getty

4/9

Samuel L Jackson calls Muslims 'the new black kids in America' 'People perceive them as a threat before even saying hello,' actor says of Muslims in the US

Getty

5/9

Former JLS star Oritse Williams denies rape allegation The singer has not been charged

Getty

6/9

Bill Gates announces $1bn investment fund for clean energy technology Team-up with Richard Branson, Jeff Bezos and others aims to fight climate change - and reap 'super' rewards

Getty

7/9

Donald Trump's aide worked for anti-immigation extremists Poll was used by President-elect during campaign to justify banning Muslims from the US

Reuters

8/9

Henry Kissinger tells Nobel Peace Prize forum to give Donald Trump a chance More than 7,000 people called for the 'mastermind of war' to be arrested while visiting Norway

EPA

9/9

John Travolta dismisses new Scientology documentary by former member Leah Remini The actor defends the church and says it was a source of support for him when he lost his girlfriend, mother and son

Getty
Flint - which is an hour's drive north of Detroit - has suffered from a declining population in recent years with the collapse of the Midwest car manufacturing industry leading to an exodus of people.
An estimated 41 per cent of the population lives below the poverty line. 
Additional reporting by AP