The disgraced actor and writer Chris Langham, who was jailed in 2007 for downloading child sex abuse images, has revealed he is now filming a documentary about an orphanage. The writer details his new venture in an extraordinarily candid interview with The Independent on Sunday, in which he describes his life as a social pariah.
"I have completely f****d up my own life. It wasn't circumstances. I'm not blaming it on anything or anybody," says the former The Thick of It star Langham, who said after his conviction that his conscience was clear.
Langham, who was working at the time on a TV series about a psychiatrist, one of whose patients was a paedophile, has always denied deriving pleasure from the images. The judge, having listened to expert advice, agreed that paedophilia was not an issue, but criticised Langham nonetheless. "I did something terribly wrong," Langham now admits, breaking the silence he has kept at home in Kent over the last few years. "I offended my community and I was punished, quite correctly, for being as stupid and arrogant as the judge described me to be."
He is now trying to attract support for a new company called Needs Must Film, which he says has found an ethical way of making movies that will revolutionise the industry.  The first is to be a documentary about the Lifeline Nehemiah Project, a charity run by inspirational former child soldiers in Sierra Leone who have overcome the horrors of their past to run a home for the orphans of Ebola.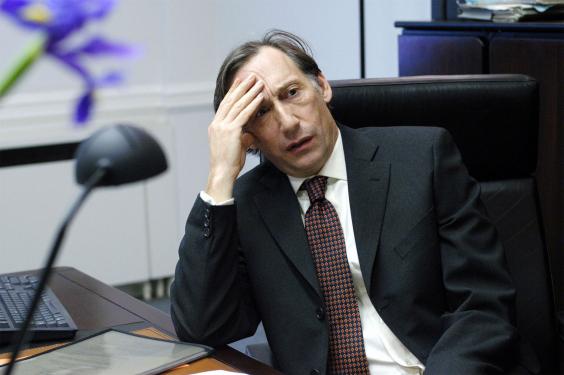 "These [the leaders of the project] are intoxicating people to be around," says Langham, who says all the relevant people in Sierra Leone are aware of his conviction, and that child safety procedures were followed at all times he was there. "We are a professional outfit. We are trying to help a group of young leaders. We have to tell the story they want us to tell."
In the interview with the IoS Langham talks in depth about his motives for watching the illegal videos, the impact the trial and prison had on his family, and the knowledge that some people will never forgive him. "I  don't have a career. I don't have any respect. I don't have a reputation to save. I am unforgivable. In a way that is a tremendous freedom."
But Langham hopes the documentary will be a way of doing good, despite his shame. "As a result of going through the criminal justice system I have ended up doing a lot of work on myself and trying to be a better person. Isn't that what is supposed to happen?"
Read the full interview here.
Reuse content