David Mixner, a prominent LGBT activist and a former campaigner for Bill Clinton and Eugene McCarthy, has admitted to his part in the assisted suicide of eight gay men who were dying from AIDs in the Eighties.
He made the confession during a performance of his one-man stage show Oh Hell No, put on to raise money for LGBT youth scholarship charity the Point Foundation.
Telling the crowd he had sought legal advice before he proceeded to recount the events, he said that he was part of an underground euthanasia network that assisted the dying of men who were terminal sufferers of the virus at the historical height of the epidemic
The network, he said, had been in operation before effective treatments for the symptoms of the HIV virus and had worked in tandem with trained medical professionals.
"I am not worried, and what I did was right," he told The Daily Beast of his part in the network after the revelatory performance.
"In the end I wanted people to know about these decisions I had to take in my 30s that no one should have to take in their 30s."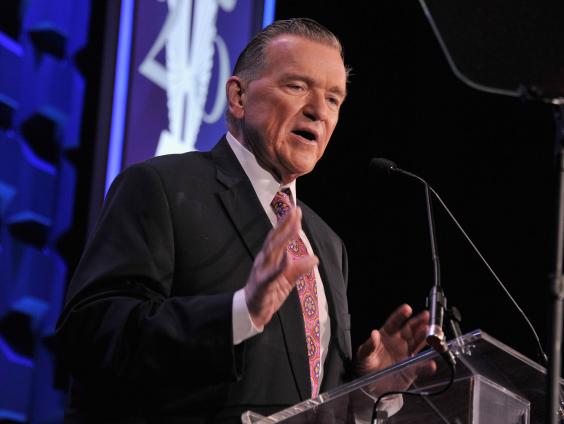 One of the deaths he assisted, he said, was that of his late partner Peter Scott.
"This was the man I loved most in my life. AIDS was such a horrendous death.
"It was slow, painful, you'd waste away, starve, be covered in lesions. Some of those with it knew they did not want to live beyond a certain point. Out of a desire for dignity and honour, they asked their friends to help them die."
Mixner added that he would only help the men to die when he was "100 per cent sure there was no hope" that they could survive the illness.
He said that some patients "got angry" when he declined to assist them, "but I could only held to do it when it felt right to me."
On average, he estimated that he lost 300 friends to AIDs during the Eighties. He claims to have delivered 90 eulogies in just two years.
A veteran civil rights activist, Mixner started his career campaigning on behalf of Eugene McCarthy during the anti-war movement of the Sixties in the US.
In 1969, he was asked to join the Democratic Party Delegate Selection Committee.
The A-list opposing Russia's anti-gay laws
The A-list opposing Russia's anti-gay laws
1/15 When Madonna performed in Russia, she took to the stage with the words "No Fear" scrawled across her back. "Show your love and appreciation to the gay community," she urged her audience.

2/15 "In solidarity. From Russia with love," Tilda Swinton posted alongside this photograph of her holding a rainbow flag in support of the LGBT community outside the Kremlin in Moscow.

3/15 "As a gay man, I can't leave those people on their own without going over there and supporting them," Elton John said ahead of his boycotted string of shows in Russia in 2013. "I don't know what's going to happen, but I've got to go."

4/15 "The Russian government is criminal," Lady Gaga tweeted in August. "Oppression will be met with revolution. Russian LGBTs you are not alone. We will fight for your freedom." She later noted: "Sending bravery to LGBTs in Russia. The rise in government abuse is archaic. Hosing teenagers with pepper spray? Beatings? Mother Russia?"

5/15 "I think we should do more than just send gay Olympians there," the Star Trek actor said in a recent interview. ''What's happening there in terms of gay rights or the lack of it is extraordinary and awful."

6/15 Gay Star Trek actor George Takei that Russia's "cynical and deplorable actions against the LGBT community have given license to hate groups within its borders to act with violence and impunity against a group, based solely on whom they were born to love."

7/15 Prisonbreak star Wentworth Miller publicly came out in an open letter to Russia regarding its anti-gay laws. "I am deeply troubled by the current attitude toward and treatment of gay men and women by the Russian government," he wrote, turning down an invitation to a Russian film festival. "The situation is in no way acceptable, and I cannot in good conscience participate in a celebratory occasion hosted by a country where people like myself are being systematically denied their basic right to live and love openly."

8/15 Jamie Lee Curtis was one of many celebrities who joined the 'Love Conquers Hate' T-shirt initiative, lauched by the Human Rights Campaign, the largest gay rights activist group in the US.

9/15 Kevin Bacon also joined the 'Love Conquers Hate' initiative."We stand with Russia's LGBT community and their allies," said HRC President Chad Griffin. "We are committed to doing as much as we possibly can to support their efforts to repeal this heinous law."

10/15 "I'd boycott Russian goods if I could think of a single thing they made besides the rest of the world depressed," Hugh Laurie posted on Twitter in January 2014.

11/15 "I can't name names but my friend called who is a big oligarch over there, and asked me if I'd like to be an ambassador for the Olympics and open the show," Cher told Maclean's writer Elio Iannacci. "I immediately said no. I want to know why all of this gay hate just exploded over there."

12/15 Putin "is making scapegoats of gay people, just as Hitler did Jews," Stephen Fry warned in his appeal to the IOC.

13/15 "For real: Tell Russia & the @Olympics that #LoveConquersHate. Join @HRC and share your pic. #Sochi14," actress Kristen Bell tweeted, promoting her gay rights advocacy T-shirt scheme.

14/15 "Help us show Russia & the world that #LoveConquersHate," Wolf of Wall Street star Jonah Hill tweeted as part of the same campaign alongside a picture of himself wearing the T-shirt.

15/15 Grammy-winning singer Melissa Etheridge released a song, "Uprising of Love", in support of the Russian LGBT community, and partnered with Bruce Cohen to launch a coalition of celebrities and influential public figures, too.
After coming out as gay himself in 1976, he co-founded America's premiere LGBT political action committee, the Municipal Elections Committee of Los Angeles (MECLA).
Among his biggest achievements were the successful defeat of a ballot in California, which would have seen gay and lesbian men and women banned from working with children in schools.
He also saw off a ballot in 1985 that called for HIV sufferers to be placed in quarantine.
Later in his career, he famously helped Bill Clinton successfully rise to office during the elections of 1992, making him the first openly gay person to be the face of a presidential campaign.
He had done so after Clinton promised to support LGBT community serving in the military. However, their relationship broke down after the President failed to honour it when he came to office.
Mixner was subsequently arrested outside the White House in 1993, when he joined gay rights protesters demonstrating against the administration's policy.
Clinton and Mixner mended their fractured relationship later in the Nineties, although the former leader never revisited the original policy pledge during his presidency.
Reuse content