It was probably the biggest shock of the Oscar season. When the nominations for the 2015 Academy Awards were announced at the beginning of this year the omission of David Oyelowo for his superb, measured turn as civil rights leader Dr Martin Luther King Jnr in Selma was greeted with a chorus of disbelief.
Seven months on and the increasingly in-demand Oyelowo is reflecting on how that piece of bad luck indirectly saved his latest role as a traumatised veteran in the harrowing psychological drama Nightingale, which airs on Sky Atlantic on 20 August.
"We'd filmed Nightingale by this point but it's an unusual piece and we were struggling to get film festival distribution," the 39-year-old explains. "It had been sent to Brad Pitt's production company Plan B but, as you know, he's a very busy man so he hadn't found time to watch it. Then the Oscar nominations were read and Brad was so unhappy about the snub to Selma that he decided to watch Nightingale that day and he then took it to HBO and said you have to believe in this film."
It's not difficult to see why festivals might have struggled to place Nightingale. It tells the story of Peter Snowden, a troubled veteran with a dissociative personality disorder who has just murdered his elderly mother. It's a bleak tale of a lonely and disturbed man's search for human connection and love. It is also highly theatrical: although we occasionally hear other voices, Oyelowo is the only actor on screen for the story's hour and a bit run. The film stands or falls with his performance, a test the actor admits initially terrified him.
"I did finish reading the script and think this is great but I don't know if it can be done and I don't know if I'm the person who can do it," he says. "It just felt incredibly exposing – most actors live with a constant fear of being found out and this was a role where all the scrutiny would be on me."
He overcame his doubts because of a determination to escape being pigeonholed. "That was absolutely crucial to me. As proud as I am of playing Dr King, as honoured as I feel to have been given that role, I also knew I didn't want to spend my career being Dr King. You really want to keep ringing the changes – you hope that your work and your choices make people excited about where you're going next and that that might be somewhere unexpected."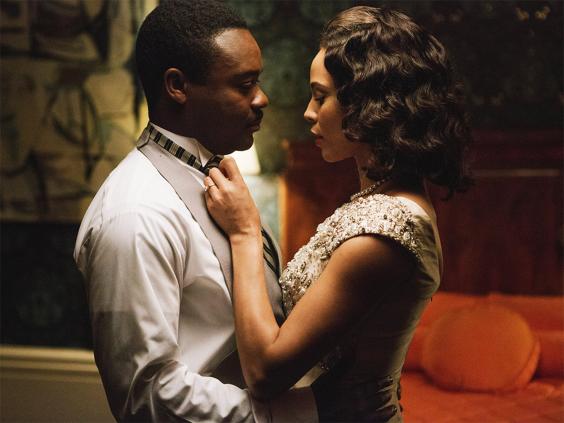 Oyelowo, 39, has never made the obvious choice. Having risen to prominence as a stage actor, memorably playing Henry VI for the Royal Shakespeare Company as a 24-year-old, he moved to television and a key role in Spooks as the sensitive Danny Hunter before heading to Los Angeles in 2007. His career in Hollywood has been a fascinating one including leading roles in two Lee Daniels' movies, The Paperboy and The Butler, and clever supporting turns in everything from big-budget thrillers such as Jack Reacher to indie darlings like A Most Violent Year. Selma propelled him into Hollywood's A List; now Nightingale has won him an Emmy nomination, which presumably goes some way to addressing that infamous Oscar snub.
"It's amazing," he admits, before adding that Nightingale's second nomination, for Television Movie, was almost more thrilling because it was his first nomination as a producer. "That was wonderful because it's a recognition of something I really love and want to do more of. The way to make things happen, not just for myself but for others, is to be in the driving seat in decision making."
Increasingly, Oyelowo is in that seat. His next producer's credit will come on the inter-racial love story A United Kingdom, directed by Belle's Amma Asante and co-starring Rosamund Pike. "It's an epic love story set in the 1940s and I'm not sure it's the sort of project I could have got off the ground before Selma, the Oscars, this Emmy nomination..."
Yet, while acknowledging his own growing influence, he adds that there is still some way to go before the industry accurately "reflects the world in which we live". "Nightingale was initially written with a white actor in mind and they'd gone some way to talking to other, white actors about the part before it came to me," he admits. "The thing is it doesn't matter who you cast – it can be Peter Snowden or Patricia Snowden – the actor will bring a layer of richness specific to that individual. My only complaint in this area is that consistently one section of society – white males – gets to tell all these stories. It's a disproportionate representation of the world we live in and it's our job to tackle that."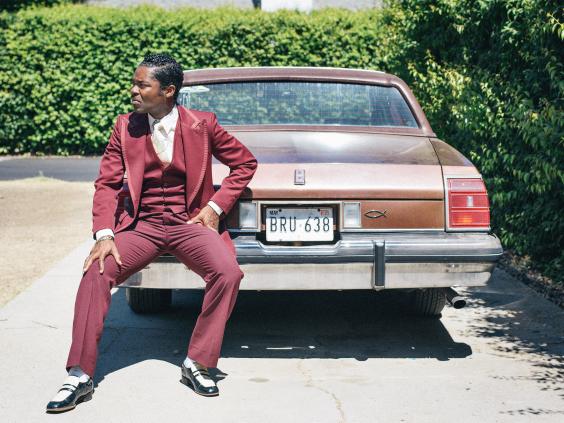 Oyelowo's own busy slate is filled with variety. Last week the news broke that he'd been asked by Ian Fleming's estate to read the part of James Bond in the audio book of the new Bond novel Trigger Mortis, written by Anthony Horowitz, making him the first black actor to play Bond, albeit heard and not seen. Next week he will start filming the crime thriller Three Seconds in Philadelphia with Luke Evans, and he recently wrapped the indie Five Nights in Maine.
Still to come are the chess drama The Queen of Katwe and the eagerly awaited adaptation of Chimamanda Ngozi Adichie's Americanah, a book with which Oyelowo, who grew up in Britain and Nigeria, admits to having an intensely personal relationship. "It very much typifies my own experience, down to the timeline," he says. "My time as a child in Nigeria overlaps with the book; my experiences are similar. And I love its authenticity, especially the fact that it's a side of the immigration story that we haven't seen before."
Given Nightingale's success, what about an extended run on American television? For example, would he team up again with Daniels, whose new series Empire is currently the biggest in the US? Oyelowo laughs. "Probably not is the truth of the matter. I love Lee to death but that's not where my taste lies, and the idea of doing one character week in, week out holds less interest to me than a mini-series or something like Breaking Bad."
OK, so what about the under-fire True Detective, I suggest somewhat mischievously. Should Nic Pizzolatto and HBO look his way if there is a series three? "Listen, if HBO want to give me a call about that I'd take one." He's joking – but given his ability to make even the most tortured and weighty dialogue sound convincing and true, they probably should. 
'Nightingale' airs on Sky Atlantic on 20 August`
Reuse content