A 101-year-old woman nicknamed "Daring Doris" has broken her own world record to become the oldest abseiler after she descended 94m down the Spinnaker Tower in Portsmouth.
Doris Long, who started abseiling at the age of 85, earned her place in the Guinness World Records last year on her 100th birthday last year.
Her trip down the tower was in aid of the Rowan's Hospice in Waterlooville, and her feat marked her 16th abseil for the organisation. Long had hoped to raise £1,000 for hospice, but she has beaten this goal too, raising nearly £1,700.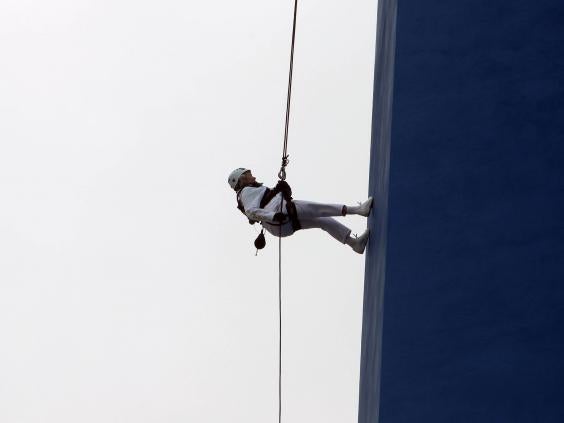 Speaking after the abseil, Long said: "I don't feel afraid and I never have, I just have a placid nature.
 "It was very hard work, much harder than last year. It was so windy I swung about a bit but oh yes, I enjoyed it, I feel it's well worth it.
"My legs ache like anything – and my right arm where I hold the rope – and my hair is all sticking out," she said, but added that she intends to return next year to perform the feat at the age of 102.
Additional reporting by Press Association
Reuse content