Since Andy Murray's exit earlier this week, British tennis fans have adopted Eugenie Bouchard as their new Wimbledon hope.
She isn't British, she's Canadian, but that hasn't stopped support growing for her. Dubbed the new Maria Sharapova, she has reached the Grand Slam final at the grand age of just 20, facing Czech player Petra Kvitova. Regardless of the match outcome, Bouchard's profile is set to soar, as is her career, but what's her personal story?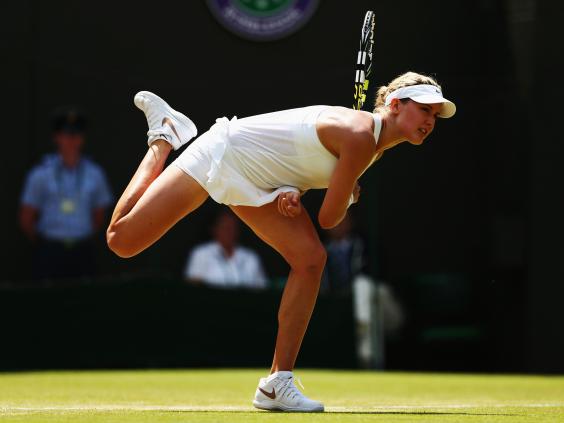 The most well-known fact about her is…
…that she has a twin sister called Beatrice, who is six minutes older than her. They are named after Prince Andrew and the Duchess of York's daughters. Her brother is called William. "Maybe it looks like my parents were royal obsessed," she said. "It makes me feel a little bit more at home in England among my fellow royals."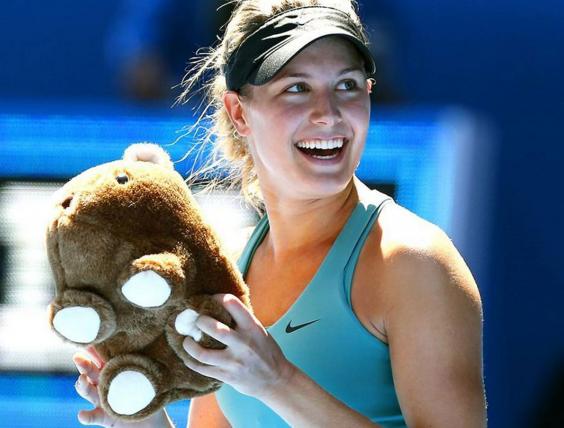 She's been playing tennis since she was five
As a child, she grew up in Montreal and started entering international competitions at the age of nine. The family moved to Florida when she was 12, so that Bouchard could be coached by Nick Saviano, a retired American tennis player.
"Nine is very young to decide what you want to do in life but that is pretty much when I decided," she said.
"Meanwhile my twin retired at age six. We are very close but opposite in many ways. I never needed to be pushed."
She loves a selfie
Her Twitter page is full of them, although the most impressive is indisputably the below shot taken with the Pope in the background.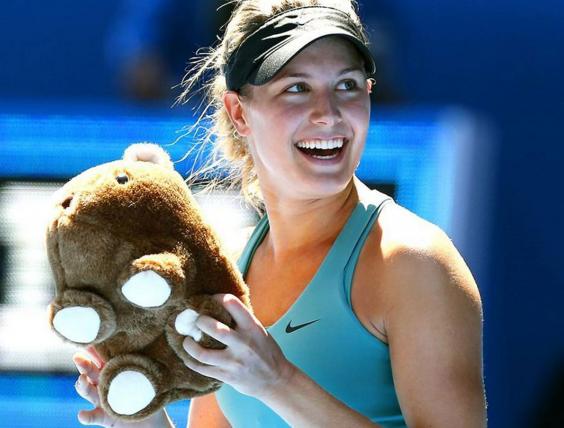 She has an inexplicable crush on Justin Bieber
When asked in January who she would most like to go on a date with, she said Justin Bieber. This week, he was brought up again in conversation and she admitted they haven't been in touch as he's been "you know in trouble a lot recently". She hopes that he'll be there to cheer her on from the Royal Box though. No one else does.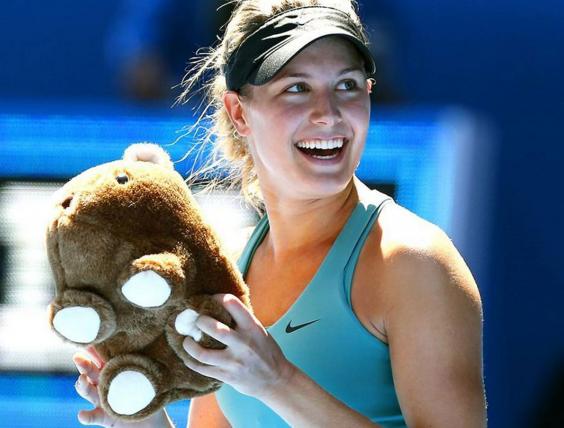 And also loves Miley Cyrus
Her Twitter feed pictures document having been to at least two of her concerts. Never mind.
She did the Gangham Style dance with Laura Robson on the Great Wall of China
They met in Florida through their coach Nick Saviano and became firm friends, culminating in a frankly unforgettable video, which saw them bust their best moves to Psy's Gangham Style. Strangely, Maria Sharapova introduces the clip, before the pair dance with admirable enthusiasm in various locations including Bird's Nest in Beijing, the Great Wall of China and also the gym. Needless to say, it went viral.
But sadly the pair have since fallen out
Bouchard responded frostily to a recent question about whether or not she and Robson are still friends. "No, I don't think so," she said. "I'm sure you guys can figure out that one. I'll leave it at that." There is speculation that the argument is over their coach Nick Saviano, who now primarily works with Bouchard and has a consultancy role with Robson.
She is relentlessly ambitious
"I was always very determined, and to excel at this sport you have to be really disciplined and motivated," she said.
"I asked my parents if I could play more so they put me in groups where there was more actual tennis and it went from there."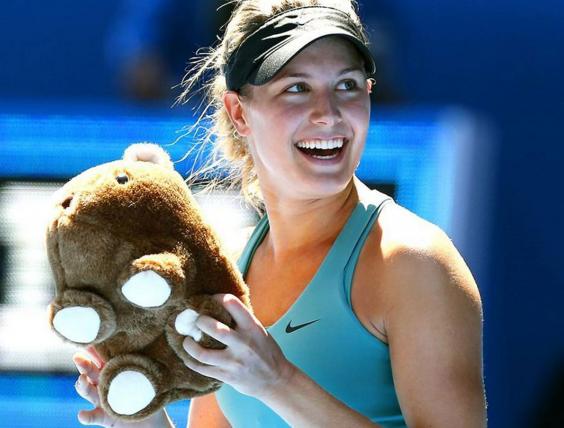 She has a legion of fans called the Genie Army
Watch out Rihanna's Navy and Bieber's Beliber's; Bouchard's, mostly male, fan base are very passionate. They released their own merchandise recently and have been known to serenade the sportswoman during matches. They also, weirdly, throw teddy bears on court for her.
Reuse content