Sheryl Sandberg has expressed her support for the thousands of women in Iran risking arrest to protest against enforced hijab and other repressive laws.
Facebook's chief operating officer met with the Iranian journalist and campaigner Masih Alinejad at Facebook's Women's Leadership Day event on 14 January, where Ms Alinejad spoke to 3,000 women attending the event about her 'My Stealthy Freedom' campaign. 
What began as a page to share pictures has evolved into a movement pushing for women's rights that continues to gain traction. Ms Alinejad's Facebook has amassed almost one million followers since it was launched less than two years ago. On it, women share images and the stories behind their moments of 'stealthy freedom' where they dare to uncover their heads in Iran. Ms Alinjead told The Independent she first met Sandberg in 2014 after she became aware of the Stealthy Freedom campaign. 
"The conference was scary - I've never had the chance to talk to 3,000 people. Facebook's employees were invited because Sandberg wants to inspire them and I was one of the women she chose to speak. 
"I first met her in 2014 in her office, and she said in that meeting that I was one of her personal heroes. I was shocked - she is my role model, she's a leader and she's shown that women can be at the top of a company like that. 
"We met after she said in an interview that My Stealthy Freedom is one of her favourite Facebook pages because it shows a different side in Iran. She said she gets motivation and inspiration to work as a COO from the page. 
"Two or three minutes before she was due to go on stage, I asked her if she wanted to talk directly to the women of my My Stealthy Freedom, and she said of course."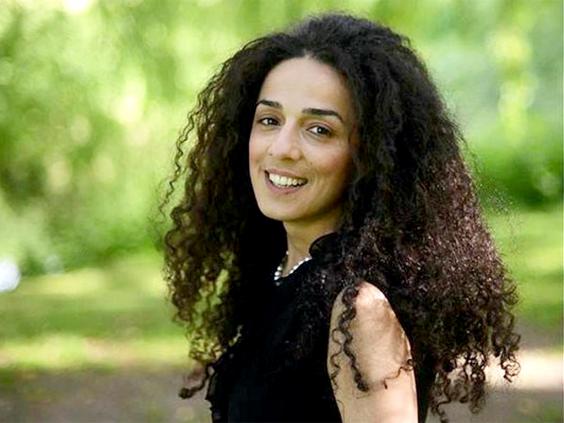 After meeting with Ms Alinejad, Sandberg recorded a video message in solidarity with women in Iran fighting for civil rights. 
Addressing women in Iran, Sandberg said: "I want all of the amazing women on the My Stealthy Freedom Page to know how much we all support you, how much women around the world are cheering for you, how much we all want to live in a world where every single woman has civil rights, civil liberties, opportunities to live as she wants to live, and the sisterhood that we all of us have together around the world." 
Women have shared photos and videos of themselves on Ms Alinejad's page walking through busy places in Tehran and driving without wearing their hijab - both of which are illegal under Iranian law, which is strictly enforced by morality police. 
My Stealthy Freedom even reached the attention of President Hassan Rouhani, who was forced to address the campaign when French journalists presented him with a picture of a woman unveiled from the Facebook page during a televised broadcast.