Germaine Greer has said she will not attend a planned lecture at Cardiff University after a petition called on her to be barred because of her "misogynistic views towards trans women".
The feminist writer and academic spoke about the abuse she has received over her views on transexuality, which were not going to be a part of her talk entitled Women & Power: The Lessons of the 20th Century.
In an interview on the BBC Newsnight, she said that she would not travel to Cardiff, even if the petition calling on the event to be cancelled fails.
"I'm getting a bit old for all this," she added. "I'm 76, I don't want to go down there and be screamed at and have things thrown at me. Bugger it."
Ms Greer confirmed that she believes post-operative transgender people "can't be a woman" but insisted the issue was not a focus for her.
"I'm not saying that people should not be allowed to go through that procedure, all I'm saying is that it doesn't make them a woman," she continued.
"That happens to be an opinion, it's not a prohibition. Carry on if that's what you think you want to do. 
"I've been accused of inciting violence against transsexual people – that's absolute nonsense."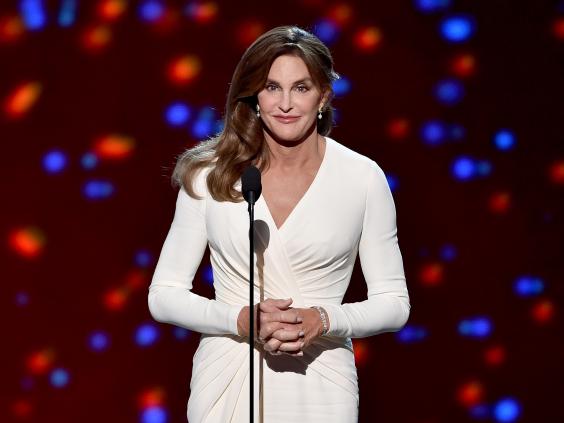 When asked about Caitlyn Jenner, she said "he/she wanted the limelight that the other female members of the (Kardashian) family were enjoying and has conquered it just like that".
Ms Greer, whose views on transexuality were partly responsible for her former Cambridge University college deciding not to award her an honorary doctorate, said she receives constant abuse.
"I'm getting fed up with this," she said. "I've had things thrown at me, I've been accused of things I've never done or said. 
"People seem to have no concern about evidence or indeed even about libel."
LGBT rights across the globe
LGBT rights across the globe
1/7 Russia

Russia's antipathy towards homosexuality has been well established following the efforts of human rights campaigners. However, while it is legal to be homosexual, LGBT couples are offered no protections from discrimination. They are also actively discriminated against by a 2013 law criminalising LGBT "propaganda" allowing the arrest of numerous Russian LGBT activists. (Picture: Riot police hold an LGBT activist during a Moscow rall.)

AFP/Getty

2/7 Mauritania

Men who are found having sex with other men face stoning, while lesbians can be imprisoned, under Sharia law. However, the state has not reportedly executed anyone for this 'crime' since 1987. (Picture: Chinguetti Mosque, Mauritania.)

ALAMY

3/7 Saudi Arabia

Homosexuality and transgender is illegal and punishable by the death penalty, imprisonment, corporal punishment, whipping and chemical castration. (Picture: The emblem of Saudi Arabia above the embassy in London.)

Bruno Vincent/Getty Images

4/7 Yemen

The official position within the country is that there are no gays. LGBT inviduals, if discovered by the government, are likely to face intense pressure. Punishments range from flogging to the death penalty. (Picture: Yemen's southern port of Aden.)

Getty

5/7 Nigeria

Both male and female same-sex sexual activity is illegal and in some northern states punishable with death by stoning. This is not a policy enacted across the entire country, although there is a prevalent anti-LGBT agenda pushed by the government. In 2007 a Pew survey established that 97 per cent of the population felt that homosexuality should not be accepted. It is publishable by 14 years in prison. (Picture: The northern Nigerian town of Damasak.)

Reuters

6/7 Somalia

Homosexuality was established as a crime in 1888 and under new Somali Penal Code established in 1973 homosexual sex can be punishable by three years in prison. (Picture: Families use a boat to cross a flooded Shebelle River, in Jowhar.)

Reuters

7/7 Iraq

Although same-sex relationships have been decriminalised, much of the population still suffer from intense discrimination. Additionally, in some of the country over-run by the extremist organisation Isis, LGBT individuals can face death by stoning. (Picture: Purported Isis fighters in Iraq.)

Getty Images
Speaking about the petition, which has garnered more than 700 signatures, Cardiff University vice-chancellor Professor Colin Riordan said the institution was committed to freedom of speech and open debate.
"Our events include speakers with a range of views, all of which are rigorously challenged and debated," he added.
"Our commitment to our LGBT+ (lesbian, gay, bisexual and transgender) students and staff members is unwavering."
Reuse content