A heavily pregnant MP was allegedly accused of "bringing down the whole of womankind" and told not to play the "pregnancy card" after leaving a debate early to eat.
Tulip Siddiq, who was elected as the Labour MP for Hampstead and Kilburn in 2015, was criticised by the Deputy Speaker Eleanor Laing after leaving a debate on Universal Credit welfare in the House of Commons after just over two hours, according to claims published by the Evening Standard.
Records show that at one point, Ms Laing told the House: "I also remind the House, because perhaps newer Members have forgotten, having been away for Christmas, that if one makes a speech in the Chamber, it is courteous and required by the rules of the House that one stays in the Chamber certainly for the following speech and usually for at least two speeches thereafter. The people who have not done so today know who they are."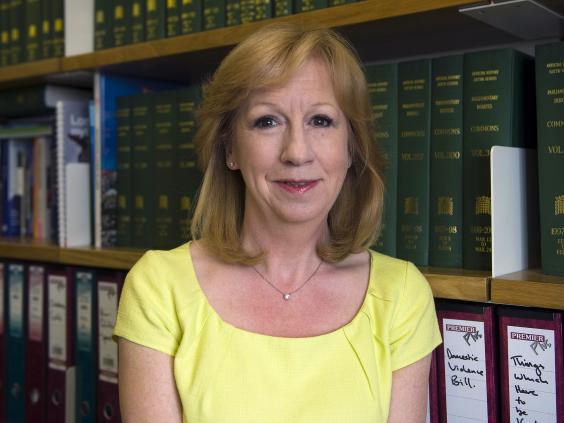 Witnesses said Ms Siddiq, who is seven months pregnant, was reportedly called over by Ms Laing after returning 45 minutes later and apologised for leaving without mentioning her pregnancy. 
But witnesses told the Standard Ms Laing was "really laying into her" during their "intense" exchange, and at one point told her: "Don't play the pregnancy card with me". 
People news in pictures
People news in pictures
1/9

US President-elect Donald Trump and musician Kanye West pose for media at Trump Tower in Manhattan, New York City

Reuters

2/9

Anna Wintour apologises for criticising Donald Trump on a train. Fashionista was reportedly heard saying the President-elect would use the Presidency 'to sell himself and his brand'

Getty

3/9

Ivanka Trump and her husband might be joining the next administration. The couple is plotting a move to the nation's capital

Getty

4/9

Samuel L Jackson calls Muslims 'the new black kids in America' 'People perceive them as a threat before even saying hello,' actor says of Muslims in the US

Getty

5/9

Former JLS star Oritse Williams denies rape allegation The singer has not been charged

Getty

6/9

Bill Gates announces $1bn investment fund for clean energy technology Team-up with Richard Branson, Jeff Bezos and others aims to fight climate change - and reap 'super' rewards

Getty

7/9

Donald Trump's aide worked for anti-immigation extremists Poll was used by President-elect during campaign to justify banning Muslims from the US

Reuters

8/9

Henry Kissinger tells Nobel Peace Prize forum to give Donald Trump a chance More than 7,000 people called for the 'mastermind of war' to be arrested while visiting Norway

EPA

9/9

John Travolta dismisses new Scientology documentary by former member Leah Remini The actor defends the church and says it was a source of support for him when he lost his girlfriend, mother and son

Getty
Ms Siddiq told The Independent the reported incident highlighted how outdated conventions in the House of Commons are, particularly for those who are pregnant or have health problems.  
She said her focus is now directed at trying to update older Parliamentary conventions.  
"On the subject of voting, for example, it is time that certain procedures in the House were brought into the 21st century for those with individual circumstances that require greater flexibility," she said. 
"Just this week I tabled a cross-party Early Day Motion (920) to establish voting rights for MPs absent from Parliament due to maternity or paternity leave. Elsewhere in society these matters would just be common sense, but it seems Parliament lags behind in correcting its standing orders and conventions that are in some cases literally centuries old."
A spokesperson for the House of Commons said it could not comment on reports of private conversations. It said "Rules and Courtesies of the House" state: "After you have spoken [in a debate] you must remain in the Chamber for at least the next two speeches."
The spokesperson said "the chair is able to grant a brief leave of absence at his or her discretion" if a Member applies privately to the chair to leave the Chamber.
Ms Laing did not respond to requests for comment. 
Reuse content