When I last spoke to the writer Henning Mankell – who has died of cancer at the age of 67 – our conversation touched (as it usually did at some point) on mortality. As Ingmar Bergman's son-in-law, Mankell – as serious and saturnine a man as the late director – was perfectly happy to talk about the big subjects in life: social commitment, artistic expression – and death. Of his own death, he said to me: "I've produced several books which I am quite proud of, but I'd like to accomplish more – in other areas of my life, such as helping others – before my appointment with the Grim Reaper."
This conversation took place just before the writer's illness became common knowledge, and I was never able to ask him whether he felt he'd achieved his goal. Most of his admirers will have no doubt that he achieved just that, and a recurrent refrain is that Mankell was a man of tremendous humanity.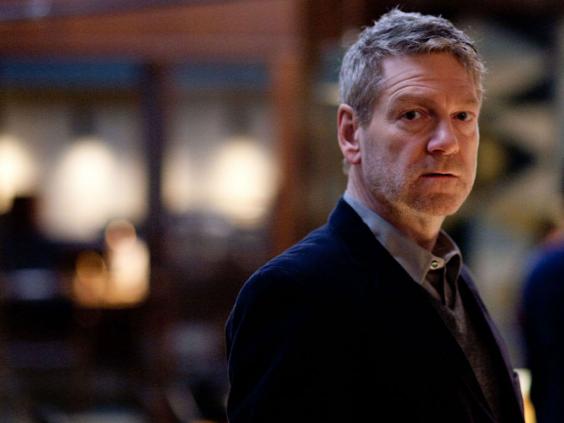 Speaking to Sweden's most distinguished crime novelist – the creator of the definitive Nordic detective Kurt Wallander – was always a bracing experience, with so much more on board than the adventures of a much-loved (if dour) copper. As I well knew, Mankell was a writer who had little patience with ill-prepared interviewers, and even though I'd met him several times, there was always the uneasy thought that this would be the time he said: "Sorry, you haven't got my attention..."  
Kurt Wallander's Sweden is not a good advertisement for the success of the welfare state – the cracks in the consensus of Scandinavian society widening, Swedish family life riven by deep psychological traumas. The keen social conscience that illuminates Mankell's books chimed with his own commitment to make disadvantaged people's lives better, plus the cool and unsparing examination of nationalism and intolerance in the novels.
"Of all the novels," he told me, "that I have written in my lifetime, only 25 per cent could actually be called crime novels. For readers in certain countries, it comes as a surprise that I have written crime fiction. For readers in other countries, it comes as a surprise that I've actually written anything else! I have no complaints – it might be said that the crime fiction has acted as a kind of locomotive, dragging the wagons of my other writing along behind." 
Mankell was well known for his keen social engagement and the provocative political beliefs that informed his life. I asked about his capture by Israeli troops when he took part in the flotilla attempting to break the Gaza blockade in 2010. Mankell wryly noted that when the news of his capture reached Sweden, a journalist phoned up his wife. 
Notable deaths in 2015
Notable deaths in 2015
1/28 Lemmy

The Motorhead lead singer and bass player (real name Ian Kilmister) died at home in Los Angeles on 28 December, age 70. He had been diagnosed with an aggressive form of cancer only two days before.

2/28 Wayne Rogers

Actor and comedy performer best known for his portrayal as Trapper John McIntyre in the TV spin-off of Robert Altman's Korean war black comedy M*A*S*H. He died on New Year's Eve, age 82, from complications due to pneumonia.

Associated Press

3/28

Czech goalkeeper who played for Newcastle United between 1991 and 1998. He died on 29 December, aged 47, after suffering a cardiac arrest nine days earlier while jogging in Ostrava.

Getty Images

4/28 Brooke McCarter

American actor, best known for the role of Paul in the 1987 vampire film The Lost Boys, died on 22 December in Tampa, Florida from a respiratory condition. He was 52.

REX Features

5/28 Shirley Stelfox

English actress, best known as Emmerdale's village gossip Edna Birch. Died on 7 December from cancer. She was 74.

REX

6/28 Holly Woodlawn

Puerto Rican-born transgender actress and cabaret artiste most famous for being name checked in the opening lines of Lou Reed's 1972 classic Walk on the Wild Side. Died on 6 December from cancer. She was 69.

REX

7/28 Scott Weiland

American former Stone Temple Pilots and Velvet Revolver lead singer. Died on his tour bus from an accidental drug overdose on 3 December, aged 48.

AP

8/28 Nathaniel Marston

Nathaniel Marston, an American actor best known for his role in the soap opera One Life to Live, has died on 11 November, days after being involved in a serious car crash. He was 40 years old.

9/28 Helmut Schmidt

Helmut Schmidt, the former West German chancellor, passed away on 10 November at the age of 96. He served as Chancellor of West Germany from 1974 to 1982.

10/28 Andy White

Glasgow-born session drummer who sat in for Beatles drummer Ringo Starr on the Fab Four's debut single Love Me Do. Also played on Tom Jones's It's Not Unusual and Lulu's Shout. Died in New Jersey of a stroke. He was 85.

11/28 Sam Sarpong

British model and presenter jumped to his death on 6 October from a bridge near his home in Pasadena, California. He was 40.

AP

12/28 Howard Kendall

British former footballer and manager widely regarded as the most successful boss in the history of Everton Football Club. He died on 17 October, age 69.

Getty Images

13/28

Sue Lloyd Roberts died of cancer on 13 October, aged 63. She was a British television journalist who contributed reports to BBC programmes and, earlier in her career, worked for ITN

Rex

14/28 Carey Lander

Carey Lander, the musician and member of the Scottish indie pop band Camera Obscura, died of cancer on 11 October, aged 33.

15/28 Lord Geoffrey Howe

The former Chancellor of the Exchequer, Lord Geoffrey Howe died aged 88 following a suspected heart attack on 9 October. Howe was Margaret Thatcher's longest-serving Cabinet minister, successively holding the posts of Chancellor of the Exchequer, Foreign Secretary, and finally Leader of the House of Commons, Deputy Prime Minister and Lord President of the Council

Getty Images

16/28 Gordon Honeycombe

Broadcaster Gordon Honeycombe died aged 79. His death was announced on 9 October. Along with being a newscaster, he was also an author, playwright and stage actor

PA

17/28 Jim Diamond

Glasgow-born singer Jim Diamond died on 8 October, aged 63. The songwriter was best known for his hits 'I Won't Let You Down', 'I Should Have Known Better', 'Hi Ho Silver'

18/28 Brian Friel

Brian Friel, the celebrated Irish playwright, died on 2 October, after a long illness aged 86

Getty Images

19/28 Jackie Collins

Jackie Collins, the best-selling author, died from breast cancer on 19 September, aged 77. She wrote 32 books, all of which were best-sellers.

Reuters

20/28 Brian Close

Brian Close, the former England, Yorkshire and Somerset cricket captain, passed away on 13 September, aged 84

Getty Images

21/28 Oliver Sacks

Oliver Sacks, the British-born neurologist and acclaimed writer, died on 30 August at the age of 82

Getty Images

22/28 Ralph Milne

Ralph Milne, the former Dundee United and Manchester United player died on 6 September, aged 54

Getty Images

23/28 Wes Craven

Wes Craven, the king of low-budget horror films, director, writer, producer, and actor, died on 30 August, aged 76

Getty Images

24/28 Colin Fry

The TV medium and spiritualist, who appeared on Most Haunted, Psychic Private Eyes and 6ixth Sense With Colin Fry, died of lung cancer on 25 August, aged 53

PA

25/28 Yvonne Craig,

The actress, who played Batgirl in Batman TV series, died on 17 August, aged 78

Rex

26/28 Justin Wilson,

The former Formula One driver Justin Wilson died on 24 August a day after suffering serious head injuries when struck by debris during an IndyCar race. He was 37.

AP

27/28 Kitty McGeever

The Emmerdale actress passed away on 16 August, aged 48

Rex

28/28 E'Dena Hines

The actress and granddaughter to Morgan Freeman, was stabbed to death on 16 August. She was 33
"At about 5am, Eva received a phone call from a journalist who said to her, 'Can you confirm that your husband is dead?' He smiled. "She was... well, just a little upset!"
Did the Israeli soldiers know that they had among their captives one of the world's most celebrated writers? Mankell's expression was sardonic.
"Oh yes, you can be damn sure they knew. There were people there from army security to make sure that nothing happened to me."
It was time for a final question. According to Mankell, what were the reasons for the current British obsession with Scandinavian crime?
"One reason might be that writers like myself brought something new to the genre. Scandinavian writers are as concerned with a provocative discussion of the problems of society as they are with the details of a crime investigation; that's perhaps what we most contributed to the genre. A pretty good contribution, don't you think?"
Barry Forshaw is the author of 'Nordic Noir'
Reuse content