All week I've been intrigued and inspired by posters appearing in my department that depict truly great scientists, mathematicians and engineers. Few of them were known to me or my fellow students, yet their achievements include revolutionising algebra, developing the first treatment for leukaemia, and discovering fundamental processes in physics.
Their only common characteristic? They are women, and their appearance on the walls marks International Women's Day. Try to recall a woman scientist and Marie Curie may be the first and perhaps only name that springs to mind. This is a shameful state of affairs, when for more than a century scientists who happen to be women have reached great scientific heights, despite the many barriers they faced on account of their gender.
So here are five women whose amazing discoveries and contribution to science should be as well-known and respected as those of Marie Curie:
Lise Meitner – nuclear physics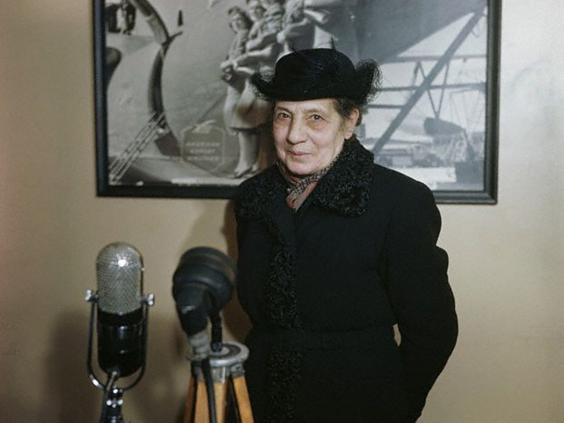 Lise Meitner (1878-1968) was an Austrian physicist and the second woman to obtain a doctorate in physics at the University of Vienna in 1906, and the first woman in Germany to assume position of a full Professor of Physics in 1926. The annexation of Austria by Nazi Germany in 1938 forced Meitner to flee Germany due to her Jewish descent.
Meitner and Otto Hahn discovered nuclear fission in 1939, yet the 1944 Chemistry Nobel Prize was awarded only to Hahn who downplayed Meitner's involvement. This was later described in Physics Today as "a rare instance in which personal negative opinions apparently led to the exclusion of a deserving scientist".
Mary Anning – paleontology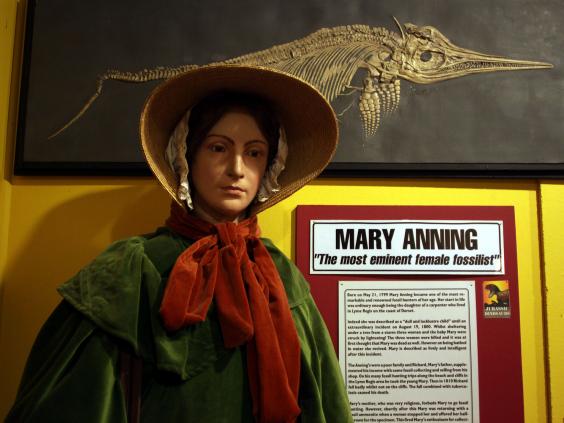 Mary Anning (1799-1847) was a self-educated palaeontologist from a poor background in Lyme Regis in the southwest of England. Her discoveries of the first complete Ichthyosaur in 1811 and a complete Plesiosaurus in 1823 established her as an expert in fossils and geology, which she played a key role in establishing as a new scientific discipline.
Her expertise was much sought-after by educated male contemporaries even though, as a woman, she was ineligible to join the Geological Society of London. However, by the time of her death from breast cancer aged 47, Anning had gained the respect of scientists and the general public for her work.
Gertrude Elion – pharmacology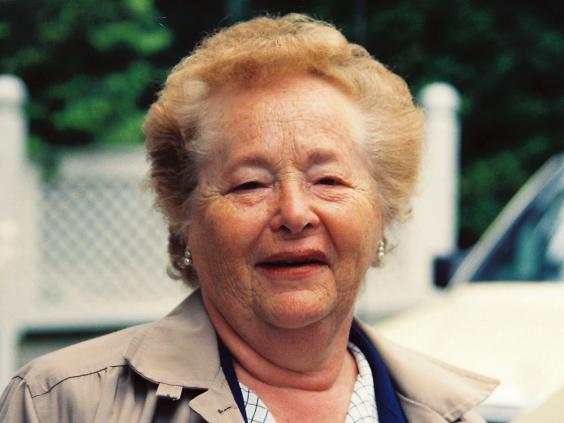 Gertrude Elion (1918-1999) graduated from Hunter College in New York in 1937 with a degree in chemistry. Unable to complete a postgraduate degree due to the Great Depression, undeterred she spent time working as a lab assistant (for US$20 a week) and as a teacher until she obtained an assistant position at the Burroughs-Wellcome company.
Here she developed Purinethol, the first treatment for leukaemia, anti-malarial drug Pyrimethamine, and acyclovir, a treatment for viral herpes still sold today as Zovirax. Later Elion oversaw the adaptation of Azidothymidine, the first treatment for AIDS. In recognition of her achievements she was presented with the Nobel Prize in Physiology or Medicine in 1988, despite having never completed her PhD.
Jocelyn Bell Burnell – astrophysics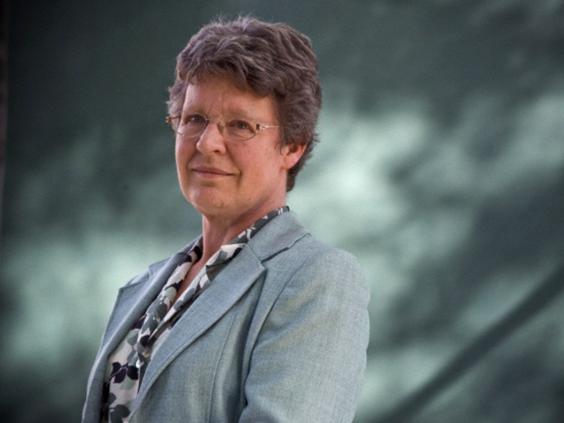 With a PhD in astrophysics from Cambridge University, Jocelyn Bell (1943-) built and worked on a radio telescope during her graduate studies. Here she discovered a repeating radio signal which, though it was initially dismissed by her colleagues, she traced to a rotating neutron star, later called a pulsar. For Jocelyn's discovery of radio pulsars, described as "the greatest astronomical discovery of the 20th century", her supervisor and his colleague were awarded the 1974 Nobel Prize in Physics.
Burnell was completely omitted as a co-recipient, to the outrage of many prominent astronomers at the time. However Burnell has gone on to receive many subsequent awards and honours, was President of the Royal Astronomical Society and the first women president of the Institute of Physics, and was appointed Dame Commander (DBE) of the Order of the British Empire in 2007.
Rosalind Franklin – crystallography
Only now is Rosalind Franklin's (1920-1958) reputation recognised: a chemist, she was responsible for much of the X-ray crystallography research that was critical to the discovery of the famous double helical DNA structure.
She worked in a climate that was far from inclusive to women; her fellow scientists' attitude towards her are typified by James Watson's book The Double Helix in which he is condescending throughout and refers to her as "Rosy", a nickname she was known to dislike. Tragically, Franklin died from ovarian cancer in 1958, aged just 37. Four years later Francis Crick, James Watson and Maurice Wilkins, were awarded the Nobel Prize in Physiology or Medicine and famously omitted Franklin from their acceptance speech.
Feminist quotes from the icons to inspire you
Feminist quotes from the icons to inspire you
1/35 Katharine Hepburn

"I have not lived as a woman. I have lived as a man. I've just done what I damn well wanted to, and I've made enough money to support myself, and ain't afraid of being alone"

Getty Images

2/35 Madonna

"Girls can wear jeans and cut their hair short, wear shirts and boots cause it's okay to be a boy. But for a boy to look like a girl is degrading cause you think being a girl is degrading"

Getty Images

3/35 Kurt Cobain

"Rape is one of the most terrible crimes on earth and it happens every few minutes. The problem with groups who deal with rape is that they try to educate women about how to defend themselves. What really needs to be done is teaching men not to rape. Go to the source and start there"

Getty Images

4/35 Betty Friedan

"No woman gets an orgasm from shining the kitchen floor"

Getty Images

5/35 Maya Angelou

"I want to be representative of my race - the human race. I have a chance to show how kind we can be, how intelligent and generous we can be…"

Getty Images

6/35 Emma Watson

"I am from Britain and think it is right that as a woman I am paid the same as my male counterparts. I think it is right that I should be able to make decisions about my own body. I think it is right that women be involved on my behalf in the policies and decision-making of my country. I think it is right that socially I am afforded the same respect as men."

Getty Images

7/35 Emmeline Pankhurst

"I want to say to you who think women cannot succeed, we have brought the government of England to this position, that it has to face this alternative: either women are to be killed or women are to have the vote"

Creative Commons

8/35 Patricia Arquette

"To every woman who gave birth, to every taxpayer and citizen of this nation, we have fought for everybody else's equal rights, it's our time to have wage equality once and for all, and equal rights for women in the United States of America."

AFP PHOTO / Robyn BECKROBYN BECK/AFP/Getty Images

9/35 Nawal El Saadawi

"They said, "You are a savage and dangerous woman. I am speaking the truth. And the truth is savage and dangerous"

Getty Images

10/35 Margaret Fuller

"It is a vulgar error that love, a love, to woman is her whole existence; she is born for Truth and Love in their universal energy"

Creative Commons

11/35 Germaine Greer

"All societies on the verge of death are masculine. A society can survive with only one man; no society will survive a shortage of women"

Getty Images

12/35 Naomi Wolf

"A cultural fixation on female thinness is not an obsession about female beauty but an obsession about female obedience"

Getty Images

13/35 Rebecca West

"I myself have never able to find out precisely what a feminist is. I only know that people call me a feminist whenever I express sentiments that differentiate me from a doormat"

Creative Commons

14/35 Aung San Suu Kyi

"In societies where men are truly confident of their own worth, women are not merely tolerated but valued"

Getty Images

15/35 Margaret Atwood

"Does feminist mean large unpleasant person who'll shout at you or someone who believes women are human beings. To me it's the latter, so I sign up"

Getty Images

16/35 Julie Burchill

"A good part - and definitely the most fun part - of being a feminist is about frightening men"

Getty Images

17/35 Scarlett Johansson

"Why do [male co-stars] get the really interesting, existential questions and I get the, like, rabbit food question?"

Getty Images

18/35 Susan B. Anthony

"I declare to you that woman must not depend upon the protection of man, but must be taught to protect herself, and there I take my stand"

Creative Commons

19/35 Margaret Sanger

"No woman can call herself free who does not own and control her body. No woman can call herself free until she can choose consciously whether she will or will not be a mother"

Getty Images

20/35 Sylvia Plath

"Apparently, the most difficult feat for a Cambridge male is to accept a woman not merely as feeling, not merely as thinking, but as managing a complex, vital interweaving of both"

Creative Commons

21/35 Hillary Clinton

"I suppose I could have stayed home and baked cookies and had teas, but what I decided to do was to fulfill my profession, which I entered before my husband was in public life"

Getty Images

22/35 Lena Dunham

"The idea of being a feminist—so many women have come to this idea of it being anti-male and not able to connect with the opposite sex—but what feminism is about is equality and human rights. For me that is just an essential part of my identity. I hope [Girls] contributes to a continuance of feminist dialogue"

Getty Images

23/35 Bette Davis

"When a man gives his opinion, he's a man. When a woman gives her opinion, she's a bitch"

Creative Commons

24/35 John Legend

"All men should be feminists. If men cared about women's rights, the world would be a better place"

Getty Images

25/35 Mae West

"Every man I meet wants to protect me. I can't figure out what from"

Creative Commons

26/35 Jane Austen

"I hate to hear you talk about all women as if they were fine ladies instead of rational creatures. None of us want to be in calm waters all our lives"

Creative Commons

27/35 Gloria Steinem

"A woman without a man is like a fish without a bicycle"

Getty Images

28/35 Sheng Wang

"Why do people say "grow some balls"? Balls are weak and sensitive. If you wanna be tough, grow a vagina. Those things can take a pounding"

Getty Images

29/35 Anais Nin

"I hate men who are afraid of women's strength"

Creative Commons

30/35 Barack Obama

"We stand with women by fighting for economic security, protecting access to health care and supporting women's leadership across the country"

Getty Images

31/35 Elizabeth Warren

"I have a daughter and I have granddaughters and I will never vote to let a group of backward-looking ideologues cut women's access to birth control. We have lived in that world, and we are not going back, not ever"

Getty Images

32/35 Malala Yousafzai

"In Pakistan, when we were stopped from going to school, at that time I realized that education … Is the power for women, and that's why the terrorists are afraid of education"

Getty Images

33/35 Janis Joplin

"Don't compromise yourself. You are all you've got"

Getty Images

34/35 Lupita Nyong'o

"I hope that my presence on your screens and in magazines may lead you, young girl, on a similar journey. That you will feel the validation of your external beauty but also get to the deeper business of being beautiful inside. There is no shade in that beauty."

Getty Images

35/35 Virginia Woolf

"As a woman I have no country. As a woman my country is the whole world"

Getty Images
Inspiration
My decision to study chemistry was inspired by my love for understanding the world around me and using science to help people. Learning about these incredibly tenacious women has kept me driven through tough weeks of thesis writing; the hardships they faced in their careers were immense in comparison to today.
Not only this, but it has reminded me of the amazing women colleagues around whom I am privileged to carry out my research. I spend time with scientists of many disciplines, all of whom inspire me daily. And while we women might happen to be fewer in number as scientists this has no bearing on our capacity to conduct intuitive, ground-breaking science now and for the future.

This article was originally published on The Conversation. Read the original article.

Reuse content