BBC broadcaster John Inverdale has blamed his derogatory comments about the appearance of tennis player Marion Bartoli on hay fever.
Last year, he said on Radio 5 that the Wimbledon champion was "never going to be a looker" and would have to "compensate" for that.
"I was feeling so ill that day, I had terrible hay fever and all I could think of was that I wanted to go home to bed," he said in a joint interview with Bartoli in the Radio Times.
He said that he was not trying to make excuses, rather "just trying to explain". His comments attracted over 700 complaints and there were calls for the presenter to be sacked.
Culture Secretary Maria Miller wrote to BBC director general Tony Hall expressing her anger at Inverdale's remarks, asking for "an update on any further action that is likely to be taken".
Hall responded, saying that the incident was "totally unacceptable and fell well beneath the standards we expect of our presenters". However, the presenter managed to hold onto his job.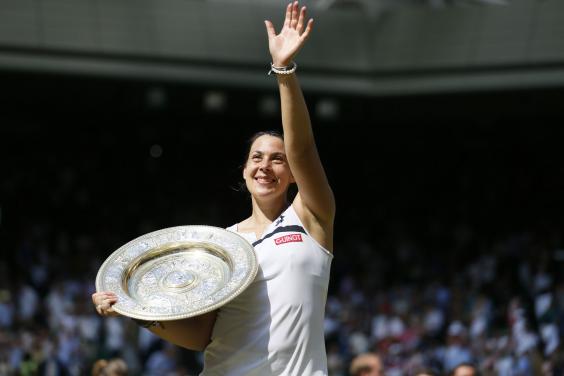 Bartoli, who will sit in the commentary box with Inverdale at next week's French open, is remarkably forgiving over the debacle. She was surprised that the comments were one of the first things that she was asked about after winning Wimbledon that summer.
"In my mind it was never really a story," she said. "You have to remember that I had dreamt about winning Wimbledon for 20 years, and all of a sudden my dream was a reality. I was just so happy, I was flying."
She also maintains that she was never angry with the broadcaster.
"At the end of the day I am a tennis player, I know I'm not 6ft tall, I'm not the same long, lean shape as Maria Sharapova, but the beauty of tennis is that anyone can win, tall or short."