Johnny Depp has confirmed that he is indeed engaged to his The Rum Diary co-star, Amber Heard.
But it's not the announcement of his forthcoming nuptials that we're particularly surprised about.
Rather, the somewhat unconventional way he decided to confirm the long-rumoured news.
The actor couldn't stop himself from flashing his huge, very feminine diamond engagement ring at a press conference to promote his latest film Transcendence in Beijing earlier.
Feigning bemusement when one audience member asked if he had indeed proposed to the actress,   he said: "The fact that I'm wearing a chick's ring on my finger is probably a dead giveaway. Not very subtle."
So far, so bridezilla material. Rest assured, however, he's not the organisational type.
"I think that I would be better at making women's shoes than I would be at wedding planning, I can't plan anything. I'm really bad at that stuff," he told them.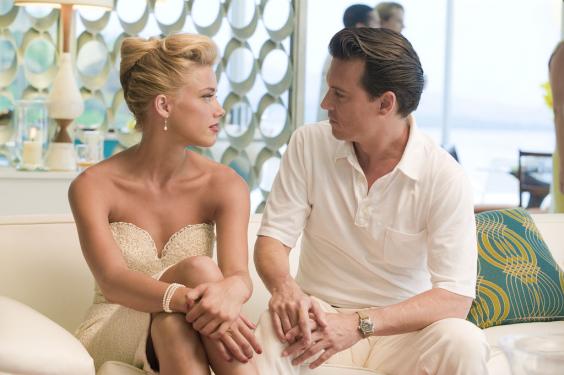 Depp and Heard famously met on the set of 2011 movie The Rum Diary, while Depp was technically still in his 14-year relationship with French actress and Chanel muse Vanessa Paradis.
The pair, who have two children together, announced their separation in June 2012. 
Reuse content