As challenges involving teenage boys go, it is up there with getting more than a monosyllabic grunt and making them tidy their room. But parents worried that their male offspring never read a book should cut themselves – and their kids – some slack and stop trying to make them.
That's according to one former Children's Laureate, who isn't "too bothered" if boys go for years without reading. Julia Donaldson, who has written more than 160 books for kids, insists that she isn't fussed if teenage boys prefer playing sport to curling up with a novel.
Donaldson, 65, said it wasn't worth trying to "push" books on reluctant teens. "Quite honestly, I feel that if you introduce them – it seems wicked not to introduce young children to books – I wouldn't be bothered if they preferred sport. If they really just wanted to be kicking a ball around and didn't want to be reading books, I don't think I'd be making them, because if books are so terribly enjoyable, you shouldn't have to keep pushing them, should you?"
Donaldson, author of The Gruffalo, added that adults tend to come back to activities they were made to do as young children. "We used to drag our children out on walks and they'd moan, but now they're avid walkers and take their own out for walks. I think they will probably come back to books, even if they have a period in their teens of not reading much."
She admitted that her opinion might seem "a bit sacrilegious for a former Children's Laureate", a post she relinquished last year to Malorie Blackman. But she said that her grown-up sons, Jerry and Alistair, "read a lot now".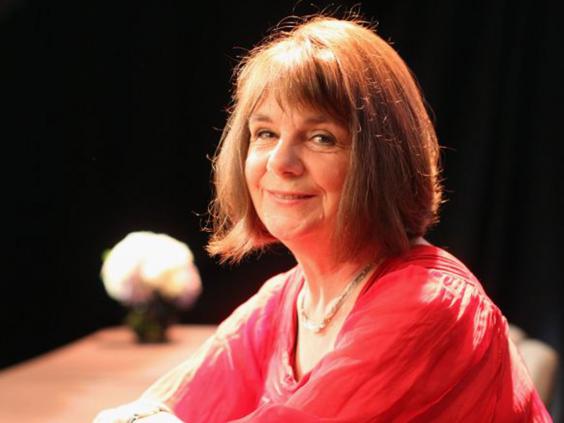 Donaldson also said she was "a bit sick" of the relentless focus on "improving literacy" among young children. "[People] say, 'Should I be reading stories to my children so they can become literate?' It's as though the stories are the key to being literate. That's the wrong way round, I think."
Despite writing 60 phonics-based reading books, Donaldson also criticised the Government's obsession with using phonemes and graphemes to teach literacy. "I love phonics, but I only see it as one method." She said mandatory phonics testing at six, introduced two years ago as part of reforms by the then Education Secretary, Michael Gove, is "dreadful … It's so bad for their self-esteem." Children, she added, can sense if there is "an air of disappointment, which can dog them throughout the whole of their school career".
She added: "Some children will learn more with phonics; some with look-and-say flashcards; and some by osmosis. [Mandatory testing] makes schools just concentrate on that at the expense of other things... like sand and water play, socialising, and enjoying stories. Plus, children learn at different ages, and plenty won't be ready at six, but will be at six and a half. [Testing] gets everyone anxious unnecessarily."
A survey of schools by The National Literacy Trust found that three-quarters were worried about boys' underachievement in reading. Jonathan Douglas, the organisation's director, said: "Parents, teachers and professionals in the community can all support boys to read by encouraging them to choose the reading topic and format that really suits them."
Reuse content