He is known as one of America's biggest sporting stars.
Now LeBron James has officially thrown his support behind Hillary Clinton, saying that he believes she will build on the legacy of President Barack Obama, a man he has described as his friend.
"I support Hillary because she will build on the legacy of my good friend, President Barack Obama," James wrote in an essay for the Akron Beacon Journal.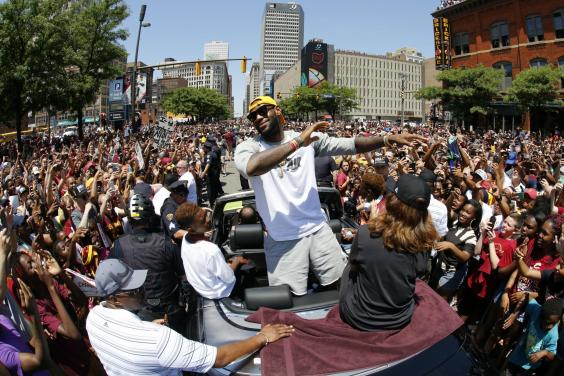 "I believe in what President Obama has done for our country and support her commitment to continuing that legacy."
James, a forward with the Cleveland Cavaliers basketball team, is a huge star within the NFL, and in his home state of Ohio, which is always one of the most important swing states in the presidential election. As such, his endorsement could be very important. Ohio has voted for the winner in every presidential election since 1960.
The Washington Post said by calling Ms Clinton "a champion for children and their futures," James looked back to his own impoverished childhood in his essay, and emphasised his efforts to improve the lives of young people in his hometown of Akron.
The LeBron James Family Foundation helps children, and some of their parents, reach academic goals, with the promise of a scholarship to the University of Akron for as many as 2,300 at-risk children.
"A lot of them didn't think college was for them, but now I hear they want to become things like doctors and business owners," James wrote. "We even have a future astrophysicist. I can't wait to see how far these kids can go."
Reuse content