Gene Simmons, frontman of glam rock band Kiss and the host of Rock School, has paid tribute to Lil Chris following his death on Monday.
Real name Chris Hardman, he was just 15 when he was chosen to front the band formed on the music talent show.
Simmons tweeted the following:
Sad to report Lil Chris from the Gene Simmons Rock School TV show, has passed on. He was loved. RIP, Lil Chris. pic.twitter.com/ODlHs1bX6y

Gene Simmons (@genesimmons) March 24, 2015
"Lil Chris was a kind, little soul," he told The Mirror. "I will greatly miss his smile and his spirit. I knew there was something special about him as soon as I met him. He will be greatly missed."
Police confirmed that they were investigating the sudden death of a man in Lowestoft, where Lil Chris is from, on Tuesday.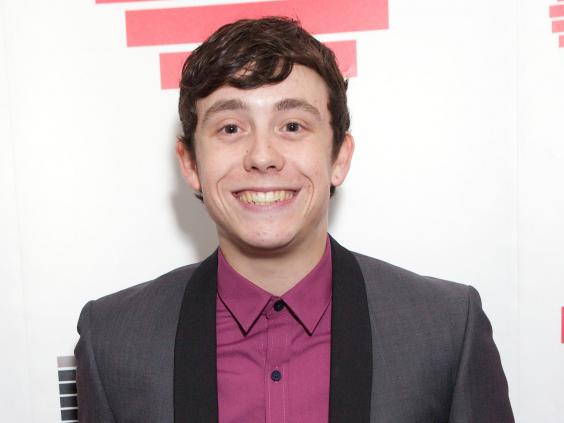 "Officers received a call on Monday 23rd March at about 11.45am following the death of a 24 year old man," a statement read.
"A postmortem examination is to take place in due course and an inquest will be opened."
Who remembers Lil Chris from Rock School? He went to the same school as me, super talented kid has died. http://t.co/kB2W44VMKq #RIP mate

Anthony Ogogo (@AnthonyOgogo) March 24, 2015
So sad to hear about Lil Chris. He was such a genuinely sweet and funny guy, we had some awesome… https://t.co/qNQFdfwDlV

Dougie Poynter (@DougiePoynter) March 24, 2015
The cause of death is not known and they are not treating it as suspicious.
Hardman has been open about his struggle with depression in the past. In October 2014, he tweeted: "Depression really sucks. Learning how to notice it can save lives and your own feelings at times. Take your time to understand it, for everybody."
Simmons previously apologised for comments he made about depression and suicide shortly after Robin Williams' death in August last year.
"I was wrong and in the spur of the moment made remarks that in hindsight were made without regard to those who truly suffer the struggles of depression," he wrote.
"I sincerely apologise to those who were offended by my comments. I recognise that depression is very serious and sad when it happens to anyone, especially loved ones.
"I deeply support and am empathetic to anyone suffering from any disease, especially depression."
Allan Dodgeon director of Lil' Chris' former record label, AD Records, told Sky News: "He was a talented young artist who we had the pleasure to live and work with for over a year.
"We are completely shocked and saddened and our thoughts are with his family."
Nusic Music, who formerly publicised the star, told The Independent they were "truly shocked" by the news.
Reuse content