A 20-year-old SNP student has booted out Labour heavyweight Douglas Alexander in one of the biggest coups by the Scottish nationalists.
Mhairi Black overturned the shadow foreign secretary's huge 16,000 majority to win by a comfortable margin of 5,684 votes in the Paisley and Renfrewshire South seat. She is set to be the youngest MP in Parliament and the youngest since the 19th century.
This is an interview with Ms Black first published on 24 April:
With a smile, a chuckle and a little bit of youthful earnestness, Mhairi Black, SNP candidate for Paisley and Renfrewshire South, sought to persuade the wavering voter. "This is a real chance," she said. "Things like this don't come along very often."
They certainly don't. If elected, the 20-year-old will become the youngest MP since 1667, when Christopher Monck, aged 13 and a half, became knight of the Shire for Devon. She will go to London to be enrolled in her first graduate job – member of Parliament – and a couple of weeks later return to take her final Glasgow University exam, on Scottish politics.
"It's a bit mad, innit?"
It would indeed be mad enough for any election. But it may not be the maddest part of the battle unfolding here. Because if Ms Black is elected on 7 May she may well become the poster woman for what the polls are suggesting will be an earthquake in Scottish politics, involving the collapse of Labour and the triumph of a rampant SNP.
The young politics and public policy student could claim the biggest scalp of all: that of Douglas Alexander, shadow Foreign Secretary, Labour Party election campaign co-ordinator, and MP for Paisley and Renfrewshire South.
In normal times, Mr Alexander's 16,614 majority, requiring a 20.8 per cent swing to overturn it, would be impregnable. But in February, a poll by the Tory peer Lord Ashcroft put Ms Black eight points ahead. And if that were not "mad" enough, last week another Ashcroft poll suggested the student had extended her lead over the Labour big beast to 11 points.

Ms Black spoke excitedly of "a seismic shift" in Scottish politics. Mr Alexander, rather less enthusiastically, told The Independent of being "confident, not complacent", while admitting that some polls had produced "a challenge".
From where we were standing, this was some challenge.Ms Black was knocking doors in a council estate on the western edge of Paisley. This was solid Labour territory, once. Now, giggling locals pointed out the unofficial poster that had mysteriously appeared on their street. "Do you struggle to pay the bills?" it asked, above an unflattering photograph of Mr Alexander. "I don't."
Margaret Donnan, 71, a retired cleaner, agreed with the sentiments. "Aye, he is definitely one of the well-off Westminster lot. Labour are too much like the Tories – for the rich and moneyed people, not the working class."
Finding Labour voters here was hard. Meeting ex-Labour voters couldn't have been easier. "I will never vote Labour again. Never," said Edward Hay, 82, a retired factory worker. "I used to back them, a few years ago, but I got sick of them because of the way they got the country into such a financial crisis."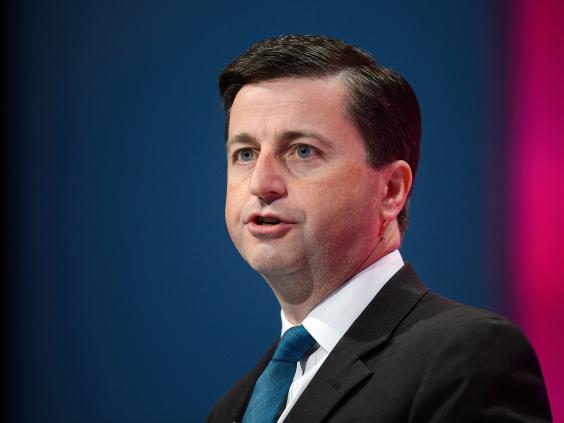 As for the youth and possible inexperience of Ms Black, "it doesn't bother me one iota. Because she's SNP, not Labour."
It was, then, something of a surprise to cross town and find the Labour team so cheerful – even after knocking on the first door and finding another SNP convert. "I went off Labour at the referendum," said Eunice Woods, 53, a nursery worker. "I felt the big parties used scare tactics to bully people into voting no."
"Labour have lost the Scottish vote," she added. "They are down in Westminster, forgetting about the Scottish people."
Not to worry. The smiling, red-jacketed army was soon on to the next door, and the next. While Ms Black and Team SNP employed a slower, chattier style, their Labour rivals seemed to prefer brisk professionalism: knock, don't waste much time waiting for a reply, put the leaflets through the letterbox, move on.
It felt almost like speed canvassing at times. You certainly saw why they were confident of achieving about 5,000 "conversations" with voters each week in the campaign's closing stages.
Election Analysis: The Key Voters
Election Analysis: The Key Voters
1/6 Settled Silvers

These are the comfortably-off over-60s, still in work or drawing a decent pension – or both – who are enjoying their entitlements such as the Winter Fuel Allowance, free bus passes and free TV licence. They are worried about immigration and Europe. Both the Conservatives – who are pledging to keep benefits for wealthier pensioners – and Ukip want their votes

Micha Theiner

2/6 Squeezed Semis

Slightly older than the Harassed Hipsters, they are the second key group for Labour's family-focused election strategy. They are married couples on low to middle incomes who own unpretentious semi-detached homes in suburban areas. In 2001, these were the Pebbledash People sought by the Conservatives. Now the pebbledash is gone and a modest conservatory has been built at the back

Micha Theiner

3/6 Aldi Woman

In 1997 and 2001 she was Worcester Woman – a middle-class Middle Englander shopping at Marks & Spencer and Waitrose. Today, the age of austerity means she still goes to Waitrose for her basic food shop but cannily switches to Aldi for her luxury bargains such as Parma ham and prosecco. Identified by Caroline Flint, she is a key target of both Labour and the Conservatives

Micha Theiner

4/6 Glass Ceiling Woman

In her thirties or forties, she has an established career under her belt, perhaps in the "marzipan layer" – one position below the still male-dominated senior executive level. She is now, according to Nick Clegg, forced into making the "heart-breaking choice" between staying at home to bring up her children and going to work and forking out for high-cost, round-the-clock childcare

5/6 Harassed Hipsters

One of the two key groups identified by Labour as crucial to hand Ed Miliband the keys to Downing Street. Well-paid professional couples, often with children, they live in diverse urban and metropolitan areas rather than the suburbs. More comfortably off than most swing voters, they are time poor – struggling to balance raising a young family with busy work schedules

Micha Theiner

6/6 Neo-Greens

These are mainly first-time voters, though some are in their twenties – students and digital-age generation renters helping to fuel the "Green Surge". Idealists, but with no tribal loyalty to any party, they are anti-austerity, middle class, living in urban areas. Despite studying at university or recently graduated, they are struggling to find decent jobs and want cheaper housing and a higher minimum wage

Micha Theiner
Perhaps, as things get serious, it will make a difference.They already had the vote of Kenneth Brodie, 47, a logistics manager. "What they are saying is right," he said. "If folk don't vote Labour, the Tories will get back in."
His wife Lorraine, 50, also a logistics manager, was still toying with the idea of voting SNP. "I just want us to have more say up here," she said.
Over the telephone, as he prepared to head up to his constituency, Mr Alexander still sounded very positive – albeit in soundbites that might possibly have been rehearsed.
"I love Labour, I love campaigning," he said. "I relish the chance to make the case to people locally and across Scotland. Labour in Scotland is winning back that lost ground. We embrace that enthusiasm and determination. I am confident, but I have never been complacent."
Ms Black's slightly less rehearsed version was that she too was confident "but I am adopting the same attitude as I do with my exams: do your best and see what you get".
And if she beats Mr Alexander? That got the answer of a hardened veteran. "It's nothing personal. It's just politics."
Reuse content