Acclaimed actress Billie Whitelaw, famous for her work with playwright Samuel Beckett, as well as a starring role in horror-classic The Omen, has died aged 82.
Coventry-born Ms Whitelaw collaborated closely with Beckett, who wrote several roles specifically for her.
She died in the early hours of Sunday, her son Matthew Muller told The Independent.
"She really was an incredible actress, but right now my thoughts are about her as my mum," he said.
"Her career is one thing, and she had a unique career, but she was also an incredibly loving and caring mum, and it's that side of her I'm going to miss most."
Ms Whitelaw gained an international audience after playing Ms Baylock in the classic 1976 horror film The Omen, but she had gained a reputation many years before for her work with Beckett.
She met the Irish playwright in 1963 and continued working with him until his death in 1989, appearing in many of his productions, including Not I, Happy Days and Eh Joe.
Mr Muller, her only child, said she was "most proud" of the work she had done with him.
"He felt she was his mouth piece and he would write plays for her. That's quite mind-blowing when you think about it," he said.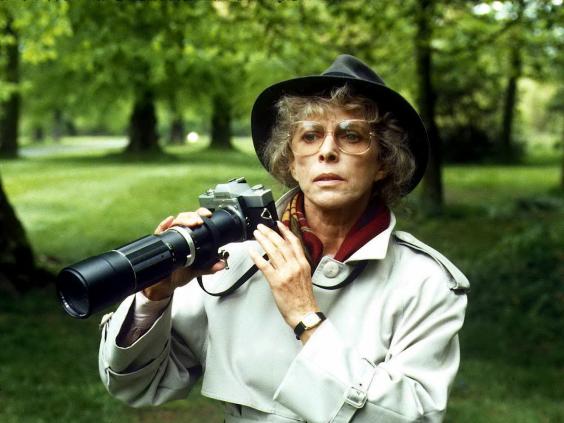 She had a long film career, starring in Alfred Hitchcock's Frenzy in 1972, playing the mother of the Kray twins in The Krays in 1990 and most recently appearing alongside Simon Pegg in Hot Fuzz in 2007. She was made a CBE in 2011.
She died in a nursing home after suffering from Alzheimer's for a number of years.
Mr Muller, who works as a stage manager, said she was "peaceful" when she died, and paid tribute to her carers at Denville Hall in north London.
Reuse content