She's the "most iconic model" of all time, and has graced the covers of more than 300 magazines over the course of her 25 year career. 
She's also a "bad role model", according to her critics, who, as ever, are eager to dredge up the scandal that's plagued her success and cram their pages full of unflattering images of the "world's most beautiful woman" rolling out of bars.
"Cocaine Kate," the headlines called her. "Waif," came the term coined by her threadlike frame, which inspired a new breed of "skinny" in fashion that all but wiped out the muscular Amazons that were the 80s supers. "And with their extinction rose a new disease," spat the press. "Don't blame Kate," fashion hit back.
Kate Moss: Her most iconic looks
Kate Moss: Her most iconic looks
1/40 Kate Moss

Kate Moss' first professional photo shoot, aged 14

2/40 Kate Moss

Kate Moss photographed backstage at fashion show in the early 1990's

3/40 Kate Moss

Kate Moss and Johnny Depp, 1994

4/40 Kate Moss

Kate Moss and Todd Oldham backstage at the Todd Oldham fashion show in Bryant Park

5/40 Kate Moss

Kate Moss signing autographs at NYC Bloomingdales, 1996

6/40 Kate Moss

Kate Moss and Jo Wood at Ronnie Wood's 50th birthday party in Kingston upon Thames, 1997

7/40 Kate Moss

Kate Moss during 1st Annual VH1 Fashion and Music Awards at New York State Armory in New York City, New York

8/40 Kate Moss

Tommy Hilfiger and Kate Moss

9/40 Kate Moss

Johnny Depp and Kate Moss during 'Don Juan De Marco' Beverly Hills Premiere at The Academy in Beverly Hills

10/40 Kate Moss

Kate Moss and new boyfriend Jefferson Hack attend the screening of the film 'CQ' during the 54th Cannes Film Festival in Cannes, 2001

11/40 Kate Moss

Kate Moss attends 54th Cannes film festival: stairs of 'Apocalypse Now Redux'

12/40 Kate Moss

Kate Moss attends the 'Destiny's Child' party in London, 2001

13/40 Kate Moss

Kate Moss attends the Mario Testino Exhibition at The National Portrait Gallery, 2002

14/40 Kate Moss

Kate Moss attends the 'Dazed and Confused' exhibition held at the Tram Galleries on Arlington Road in London, 2003

15/40 Kate Moss

Kate Moss during Rimmel London Launch Party at Tantra in London

16/40 Kate Moss

Kate Moss attends her 30th birthday party with a friend at the home of Agent Provocateur owner Serena Rees in London, 2004

17/40 Kate Moss

Kate Moss in London

18/40 Kate Moss

Kate Moss attends the Spring/Summer 2005 Frost French fashion event during London fashion week, 2004

19/40 Kate Moss

Kate Moss at the Earls Court in London

20/40 Kate Moss

Kate Moss wearing Philip Treacy masks attend the Moet & Chandon Fashion Tribute recognising those who have influenced the fashion world on an international level, at Strawberry Hill House in Twickenham, 2006

21/40 Kate Moss

Model Kate Moss and Matt Lucas, as the Pollard sisters Katie and Vicky, perform onstage at 'Little Britain's Big Night' charity gala performance in aid of Comic Relief at the Hammersmith Apollo in London, 2006

22/40 Kate Moss

Kate Moss intro Primal Scream@ Isle Of Wight Festival, 2006

23/40 Kate Moss

Kate Moss at the Kate Moss for Topshop Launch at Topshop Oxford Circus in London

24/40 Kate Moss

Kate Moss and Pete Doherty arrive at the Shockwaves NME Awards 2007

25/40 Kate Moss

Kate Moss and Pete Doherty

26/40 Kate Moss

Kate Moss pose for photos outside Topshop Topman on the opening day at Broadway and Broome, in Manhattan

27/40 Kate Moss

Kate Moss during David Yurman and 'Another Magazine' Host a Private Dinner Honoring Kirsten Dunst at Milk Studio in New York

28/40 Kate Moss

Marc Jacobs and Kate Moss attends 'The Model as Muse: Embodying Fashion' Costume Institute Gala at The Metropolitan Museum of Art, 2009

29/40 Kate Moss

Virgin Atlantic boss Richard Branson poses with model Kate Moss on a wing of a jumbo jet at Heathrow Airport, 2009

30/40 Kate Moss

Kate Moss and guitarist Jamie Hince of The Kills are seen in London, 2009

31/40 Kate Moss

Kate Moss attends the private viewing of KM3D-1 at Haunch of Venison in L0ndon, 2010

32/40 Kate Moss

Jamie Hince and Kate Moss sighted outside a local pub in Southrop, 2011

33/40 Kate Moss

Jamie Hince and Kate Moss outside the church after their wedding in Southrop, 2011

34/40 Kate Moss

Kate Moss attends an after party celebrating the launch of 'Kate: The Kate Moss Book' hosted by Marc Jacobs, 2012

35/40 Kate Moss

Kate Moss arriving for the inauguration of the new boutique by shoe designer Stuart Weitzman in Milan, 2013

36/40 Kate Moss

The supermodel poses in Playboy's trademark 'Bunny Girl' outfit

37/40 Kate Moss

Moss features in an 18-page series of artful semi-nudes shot by fashion photographers Mert Alas and Marcus Piggott

38/40 Kate Moss

Kate Moss posing next to 'She's Light' by artist Chris Levine during a press view of an auction of artworks featuring her at Christie's auction house in London, 2013

39/40 Kate Moss

Kate Moss poses for photographers next to a photograph entitled 'Body Armour' by Allen Jones which forms part of the 'Kate Moss The Collection' exhibition curated by Gert Elferingat Christie's auction house in central London, 2013

40/40 Kate Moss

Kate Moss poses on the red carpet as she arrives for the British Fashion Awards in London, 2014
The world has always had a lot to say about Kate Moss. More, it seems, than the famously silent supermodel has ever had to say about herself. We all know her face, but few of us would recognise her voice if we heard it. And yet when she does speak – during those sparse, rarely granted interviews, in that lightly polished Croydon drawl – her words become almost as career-defining as her image itself.
So, as she celebrates her 40th year and the launch of her brand new design collaboration with Topshop, here are the stories behind five of her most iconic quotes.
"Nothing tastes as good as skinny feels."
By far her most famous quote, it is also her most controversial. She made it during an interview with fashion magazine WWD in 2009 when answering the question: "Do you have any mottos?" Her answer spawned a slew of complaints from body image campaigners, who claimed the supermodel – the pioneer of the 'waif' in fashion – encouraged eating disorders. 
Former Ultimo model Katie Green, who launched the Say No To Size Zero campaign the same year, said at the time: "There are 1.1 million eating disorders in the UK alone. Kate Moss's comments are likely to cause many more. If you read any of the pro-anorexia websites, they go crazy for quotes like this."
Far less eloquently, presenter Denise Van Outen said: "Kate Moss is talking out of her Size Zero backside."
"Never complain. Never explain."
As mottos go, this is certainly one the model has stuck to. She is the last to respond for requests for comment on any of the spurious stories surrounding her personal life, and the last to complain about the fame and fortune that has placed her in such a position in the first place.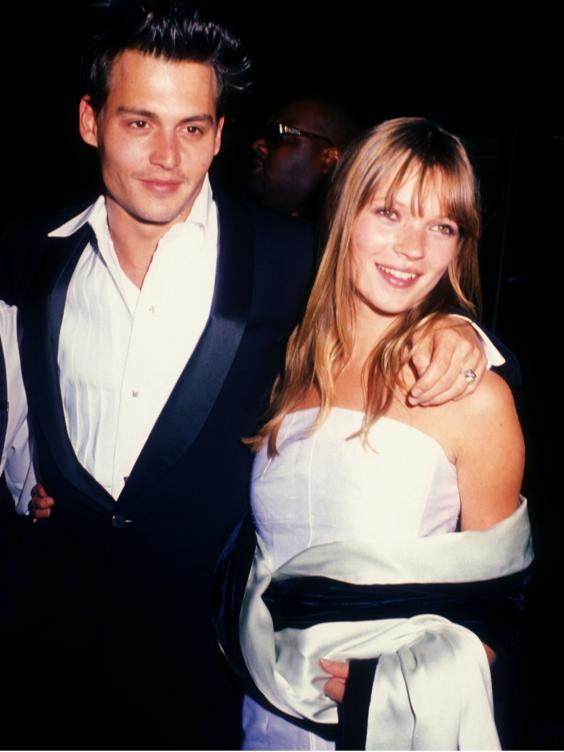 But few know where said motto actually comes from. 
"I was lucky to be with Johnny [Depp]... he taught me a lot about fame," she told Vanity Fair magazine's December 2012 issue of her relationship with the actor in the 90s.
"He told me 'never complain, never explain'. That's why I don't use Twitter and things like that. I don't want people to know what is true all the time and that's what keeps the mystery."
"I got tired of feeling like Dracula. I wanted to see some daylight, and not just at six o'clock in the morning."
In 1997, Kate Moss' life was spiralling out of control. Word of her hard partying, her drugs and alcohol abuse became all too frequent tabloid fodder and, after appearing on the Versace catwalk for her last fashion appearance of the year, she checked herself into the Churchill Priory clinic for four weeks of rehab.
"It was just a build-up, really," she added in Kate Moss: Inside The World's Most Famous Wardrobe. "I was definitely living fast… I was not very happy. I was doing things that weren't good for me."
 "I don't know. 'Cause it's the Daily Mail? They just get on everyone's tits, don't they?"
Touché, Daily Mail. Moss had just walked in a fetish-themed show for Louis Vuitton, in which she made a triumphant return to the runway smoking a cigarette in PVC hotpants. In typical fashion, the paper chose to focus its tab on her catwalk comeback on her barely-there cellulite and barely visible signs of aging.
"Very obvious crow's feet and lines beneath her eyes as well as blemished skin from years of smoking and drinking," they wrote. Kate made the statement in response to a question posed to her by a journalist from the New Yorker, who wanted to know why they felt the paper had targeted her aging. And so this gem of a quote was born.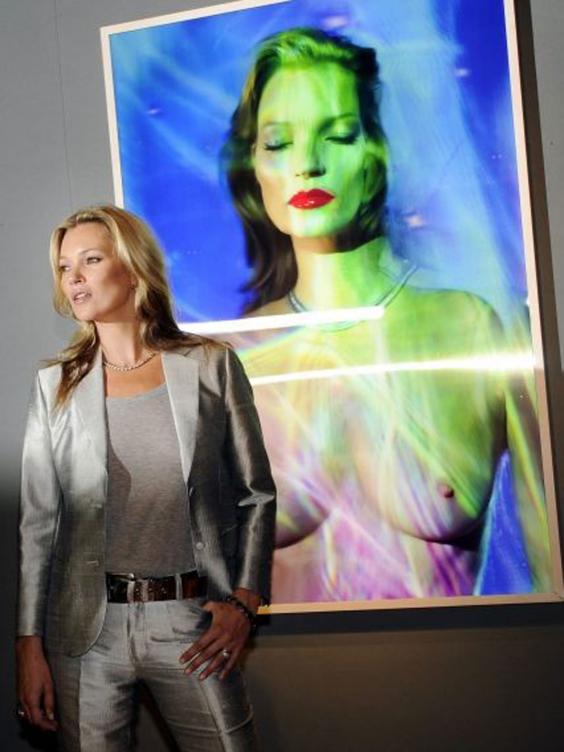 "I don't like doing pictures as myself. I like to be made into someone else."
Despite everything everyone thought they knew about the girl from Croydon who was discovered at JFK Airport at the tender age of 15, she revealed a self-consciousness and shyness during an interview in 1999 that few realised existed.
Why? Because the confident epitome of cool she exuded through the pages was only partly of her own creation.
"As everyone knows there is maximum control of her image by her agent [Sarah Dukas], but this was something else,"said Dominique Miceli, director of an unauthorised new Kate Moss documentary called Looking For Kate, which was screened in France on Sunday.
"To find out what's hiding behind the mask of the world's best-known women, you have to dig," he says during the introduction. "With all the problems that brings: the silence of her friends, the threats from those close to her and a host of other such kindnesses…
"But perhaps that's the real secret of her success: the mystery. The whole world knows her without really knowing her."
Read More on Kate Moss: