The mother of pop has paid tribute to the mother of dragons, with Madonna dressing as Daenerys Targaryen from Game of  Thrones to celebrate the Jewish festival Purim.
Madge sported braided white locks, a bodice and bracelets for the costume, which was completed with dragon epaulettes in reference to Khaleesi's progeny.
The 55-year-old, who practices Kabbalah, posted a picture of her outfit on Instagram, writing: "Happy Purim!!!!! All Hail All Queens! ##certainty" (inventing the double hashtag in the process).
Targaryen is played by Emilia Clarke in the HBO fantasy, which returns for a fourth season next month.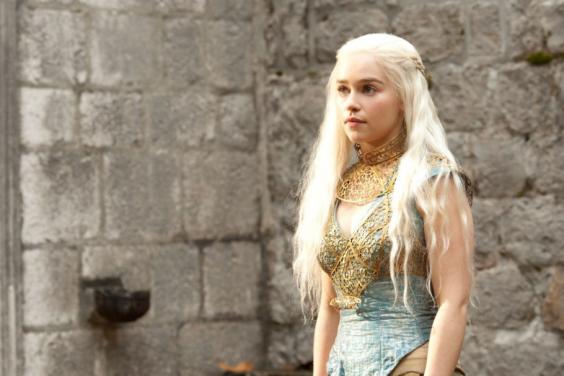 We have already seen hosts of trailers for the new episodes, with Daenerys building an army as she plots to take back the Iron Throne.
New characters including Oberyn Martell have also been teased, with Cersei asking him: "What good is power if you cannot protect the ones you love?'
"We can avenge them," he replies.
The first instalment drops in the US on April 6 and arrives in the UK a day later.
Reuse content