Nicole Kidman was knocked to the ground yesterday by a paparazzi photographer who crashed into the actress on his bike.
Kidman was knocked down outside the Carlyle Hotel in Manhattan after returning from the Calvin Klein show at New York fashion week. She is said to have no injuries.
Freelance photographer Carl Wu crashed into the actress as he sped towards her on his bike.
Kidman is reported to have threatened legal action against the paparazzo, but is said to have dropped charges following the police's decision not to arrest Wu.
The police have issued Wu with a fine for riding his bike on the pavement, but will not arrest him for a criminal offence.
A police officer told TMZ: "An accident's and accident."
Carl Wu allegedly behaved recklessly in 2010 while trying to get a picture of Lady Gaga.
He is the subject of a Tumblr page called 'F**k you Carl Wu.'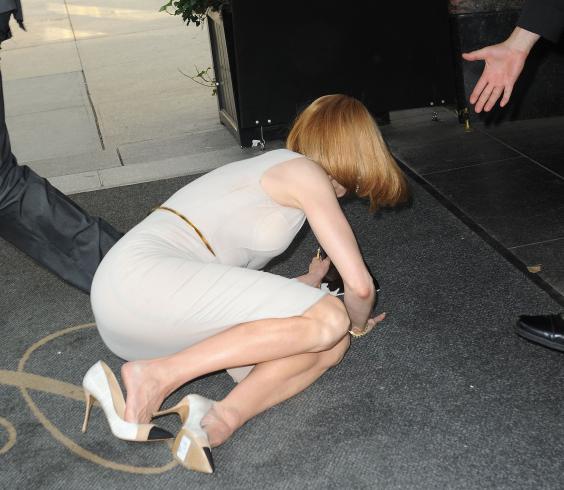 Reuse content