Oliver Sacks, the British-born neurologist and acclaimed writer once described as the "poet laureate of medicine", has died at the age of 82.
The polymath doctor, who was the author of The Man Who Mistook His Wife For a Hat, announced in February that his "luck had run out" and he had terminal cancer. He added that he intended to spend his remaining months living "in the richest, deepest, most productive way I can".
Dr Sacks' long-time personal assistant confirmed that he had died on Saturday at his home in New York, where he had lived since 1965 after being born in London to his surgeon father and GP mother.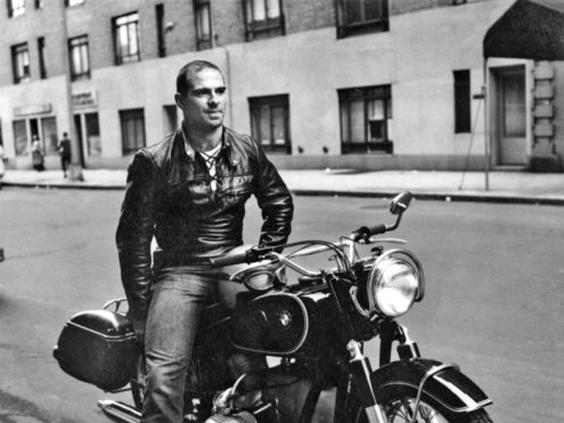 Among those who paid tribute to Dr Sacks, renowned for his ability to straddle academic and artistic disciplines while often combining both in his writing, were the author JK Rowling, who described him as "great, humane and inspirational". Fellow academic Richard Dawkins said he had "greatly admired" him.
Born in 1933 and educated at Oxford University after being a wartime evacuee and a victim of boarding school bullying, Dr Sacks was best known for his books chronicling some of the medical conditions he encountered in six decades of investigating the workings of the human mind.
His 1985 collection of essays based on his clinical notes, The Man Who Mistook His Wife For a Hat, was an insight neurological conditions and the remarkable mental powers of those with disabilities such as autism or Tourette's syndrome.  The book became the basis for an opera but it was Awakenings, his account of how he treated catatonic patients in the late 1960s with a drug to bring them out of their frozen state, that brought his work to a mass audience. Dr Sacks recognised the patients, based in a ward in a psychiatric hospital in the Bronx, as victims of sleeping sickness, the pandemic which swept the world between 1916 and 1927. His treatment with the then experimental drug, L-DOPA, enabled many to enjoy "enduring awakening".
The 1990 film version of Awakenings, which starred Robert De Niro and Robin Williams, was nominated for three Oscars.
Jacqui Graham, Dr Sacks' publicist, said he had been "unique" and always "completely full of love for life". She told BBC News: "He died surrounded by the things he loved and the people he loved, very peacefully… He taught us a great deal, right up until the very end. He always taught us what it was to be human, and he taught us what it is to die."
The author of more than 1,000 journal articles as well as countless letters and clinical notes, Dr Sacks was garlanded with honours, including being made a CBE by the Queen. He was professor of neurology and psychiatry at New York's Columbia University and professor of neurology at NYU School of Medicine.
But it is for his ability to enliven the dry stuff of a clinician's observations with an empathy-laden retelling of his patients' lives that he will be most remembered.
Notable deaths in 2015
Notable deaths in 2015
1/144 Jackie Collins

Jackie Collins, the best-selling author, who sold hundreds of millions of books with her raunchy dissections of power, money, sex and fame, has died from breast cancer on 19 September, aged 77

Reuters

2/144 Brian Close

Brian Close, the former England, Yorkshire and Somerset cricket captain, has passed away on 13 September, aged 84

PA

3/144 Oliver Sacks

Oliver Sacks, the British-born neurologist and acclaimed writer once described as the "poet laureate of medicine", has died on 30 August at the age of 82

4/144 Ralph Milne

Former Dundee United and Manchester United player has died on 6 September, aged 54

Getty Images

5/144 Wes Craven

Wes Craven, the king of low-budget horror films, director, writer, producer, and actor, has died on 30 August, aged 76

Getty Images

6/144 Colin Fry

Colin Fry , the TV medium and spiritualist, who appeared on Most Haunted, Psychic Private Eyes and 6ixth Sense With Colin Fry, has died of lung cancer on 25 August, aged 53

PA

7/144 Yvonne Craig

Yvonne Craig, the actress who played Batgirl in Batman TV series has died on 17 August, aged 78

Rex

8/144 Justin Wilson

Former Formula One driver Justin Wilson died on 24 August a day after suffering serious head injuries when struck by debris during an IndyCar race. He was 37

Getty Images

9/144 Kitty McGeever

Emmerdale actress Kitty McGeever passed away on 16 August, aged 48

Rex

10/144 E'Dena Hines

E'Dena Hines, actress and granddaughter to Morgan Freeman, was stabbed to death on 16 August. She was 33

11/144 Julian Bond

Julian Bond, a civil rights activist and chairman of the Board for The National Association for the Advancement of Colored People, has died on 15 August, aged 75

AP

12/144 'Rowdy' Roddy Piper

Roddy Piper, the actor and wrestling legend, has died aged 61. He passed away at his home in Hollywood.

Rex

13/144 Stuart Baggs

Stuart Baggs, the former star of the Apprentice, has been found dead aged 27, at a property in Douglas, on the Isle of Man

Rex

14/144 Bobbi Kristina Brown

Bobbi Kristina Brown passed away on 26 July, surrounded by her family, seven months after being found unresponsive in a bath tub. She was 22

Getty

15/144 Jules Bianchi

Jules Bianchi, a French Formula 1 driver for Marussia, died nine months after suffering severe head injuries in a crash during the 2014 Japanese Grand Prix on 18 July, aged 25

Getty Images

16/144 Alex Rocco

Alex Rocco, the Godfather and The Simpsons actor renowned for his gravelly voice, has died on 18 July, aged 79

Getty Images

17/144 Satoru Iwata

Satoru Iwata, the Nintendo chief executive who brought 'wealth of imagination to the world' had died on 11 July, aged 55

Reuters

18/144 Omar Sharif

Omar Sharif, the Egyptian actor, best known for his roles in Lawrence of Arabia and Doctor Zhivago has died on 10 July, aged 83

Getty

19/144 Caspar Bowden

Caspar Bowden,the tireless privacy campaigner has died from cancer on 9 July, aged 53

20/144 Jerry Weintraub

Jerry Weintraub, the legendary Hollywood producer, has died of cardiac arrest on 6 July, aged 77

AP

21/144 Ken Stabler

Ken Stabler, the former NFL star has died on 8 July, aged 69

Getty

22/144 Amanda Peterson

Amanda Peterson, star of 1987 rom-com Can't Buy Me Love, was found dead at her home on 3 July, at the age of 43

Rex

23/144 Phil Walsh

Phil Walsh, former Adelaide Crows head coach and AFL player, has died on 3 July, after being stabbed to death at his family home, aged 55

Getty Images

24/144 Bavalan Pathmanathan

Bavalan Pathmanathan, the 24-year-old British cricketer has died after being struck by a cricket ball in the chest during the match on 5 July

Facebook/Bavalan Pathmanathan

25/144 Diana Douglas

Diana Douglas, the American actress, the first wife of Kirk Douglas and the mother of Michael Douglas, has died on 3 July, aged 92

AP

26/144 Val Doonican

Val Doonican, the Irish singer has died aged 88 on 1 July

Getty Images

27/144 Chris Squire

Chris Squire, the Yes founding member and bass guitarist has died on 27 June, aged 67

Dave Kotinsky/Getty Images

28/144 Patrick Macnee (R)

Patrick Macnee, the Avengers TV series star, has died on 25 June, aged 93

Photo by Fox Photos/Getty Images

29/144 Donald Featherstone

Donald Featherstone, the trained sculptor famed for creating the pink plastic lawn flamingo, has died on 22 June, aged 79

AP

30/144 Chris Woodhead

Chris Woodhead, the ex-Ofsted chief has died on 23 June, after suffering from motor neurone disease, aged 68

PA

31/144 James Horner

James Horner, the Oscar-winning composer, who worked on over 100 films, such as Titanic or Braveheart, has died in a plane crash in California on 22 June, aged 61

Getty

32/144 James Ackerman

James Ackerman, an Australian rugby league player, died after suffering serious head injuries in a rugby league match while playing for Sunshine Coast Falcons against Norths Devils in a Queensland Cup game. He was 25.

Getty Images

33/144 Christopher Lee

Christopher Lee, the British actor, who made his name playing Dracula in the Hammer Horror films, often refer to as 'Prince of Terror', passed away in Chelsea and Westminster Hospital in London, on 7 June after being treated for respiratory problems. He was 93

Getty Images

34/144 Ornette Coleman

Ornette Coleman, the alto saxophonist whose avant-garde sound revolutionised jazz music, has died at home in New York on 11 June, aged 85

35/144 Dusty Rhodes

Dusty Rhodes , the WWE legend and Hall of Fame wrestler 'The American Dream' has died on 11 June, aged 69

Picture Perfect/REX

36/144 Pedro Zerolo (R)

Pedro Zerolo, one of Spain's leading gay rights activists, who was instrumental in ensuring that his country became one of the first in the world to recognise same-sex marriage, has died on 9 June at the age of 55

AFP/Getty

37/144 Randy Howard

Randy Howard, the Country and Western singer has been killed in a gun fight in Tennessee on 9 June. The 65-year-old singer was shot by a bounty hunter in Lynchburg

38/144 James Last

James Last, the big band leader who was known for his "happy music", has died on 9 June, aged 86

Rex Features

39/144 Marguerite Patten

Marguerite Patten, the cookery writer who taught austerity-hit Britain how to survive on baked Alaska and quiche, has died on 4 June, aged 99

Getty Images

40/144 Jerry Collins

Jerry Collins, a former New Zealand rugby player, died in a car crash alongside his wife in France on 5 June, aged 34

Getty Images

41/144 Yevgenia Davitashvili (Dzhuna)

Dzhuna, the faith healer to the Kremlin and Russian celebrities, as well as mystic, with real name Yevgenia Davitashvili, who was also rumoured to have treated director Federico Fellini and actor Robert de Niro, has died on 9 June, aged 65

EPA

42/144 Aarthi Agarwal

Aarthi Agarwal, a 31 year old Bollywood actress who was born and raised in New Jersey, has died of a heart attack on 6 June

Facebook/Aarthi Agarwal

43/144 Richard Johnson

Richard Johnson, the British actor, known for The Haunting and Khartoum, has died on 5 June, aged 87

Getty Images

44/144 Charles Kennedy

Charles Kennedy, the former Liberal Democrat leader has died suddenly at his home in Fort William on 1 June, aged 55

AFP/Getty Images

45/144 John Nash

John Nash, the mathematician who won a Nobel Prize – and inspired the Oscar-winning film 'A Beautiful Mind', has died on 23 May, aged 86

getty

46/144 Anne Meara

Ann Meara, the actress, comedian and mother of Ben Stiller has died on 23 May, aged 85

Getty

47/144 Terry Sue-Patt

Terry Sue-Patt, who starred in Grange Hill, has died on 22 May, aged 50

REX

48/144 Evany José Metzker

Blogger Evany José Metzker, the Brazilian journalist and blogger investigating child prostitution ring found dead on 21 May, aged 67

49/144 Ross Dawson

Ross Dawson, the Late of the Pier drummer, has died in a tragic accident on 15 May

Getty

50/144 BB King

BB King, also known as 'King of Blues' has died in Las Vegas on 14 May, aged 89

51/144 Tim Nicot

Tim Nicot, a Belgian footballer, suffered a cardiac arrest while playing for KFCO Wilrijk Beerschot on 8 May, and died in hospital on 11 May, aged 24

Twitter/@KFCO_BW

52/144 Lionel 'Chinx' Pickens

Lionel 'Chinx' Pickens, a 31-year-old French Montana affiliate, was killed on 17 May in what appeared to be a drive-by shooting

YouTube

53/144 Danny Jones

Danny Jones, a rugby league player for Keighley and Wales, suffered a cardiac arrest while playing on 3 May, and died in hospital later that day, aged 29

Getty

54/144 Maya Plisetskaya

Maya Plisetskaya, the Russian ballet legend, has died on 2 May, aged 89

EPA

55/144 Ben E King

Ben E King , the 'Stand By Me' soul singer passes away on 30 April, aged 76

56/144 Michael Blake

Michael Blake, the Oscar-winning Dances With Wolves screenwriter had died on 2 May, aged 69

Getty

57/144 Jean Nidetch

Jean Nidetch, the Weight Watchers founder, has died on 29 April, aged 91

AP

58/144 Jack Ely

Jack Ely, best known for his hit single 'Louie Louie' with the Kingsmen, has died on 28 April, aged 71

Associated Press

59/144 Keith Harris

Keith Harris, the ventriloquist famous for his act with a radioactive-green duck called Orville, has died on 28 April, aged 67

60/144 Sawyer Sweeten (L)

Sawyer Sweeten, the Everybody Loves Raymond star has killed himself on 23 April. He was 19

Getty Images

61/144 Ruth Rendell

Ruth Rendell, the best-selling crime novelist has died on 2 May, aged 85

Rex Features

62/144 Gregory Mertens

Gregory Mertens, a Belgian footballer who was a defender for Lokeran, has died on 30 April, aged 24

Getty Images

63/144 Richard Dysart

Richard Dysart, an actor who starred in LA Law, has died on 5 April, aged 86

AP

64/144 Richie Benaud

Richie Benaud, the former Australian cricketer, journalist and broadcaster, has died on 10 March, aged 84

Getty Images

65/144 Alberta Watson

Alberta Watson, the actress best known for her role in hit FOX series 24 as well as Nikita, has died on 21 March, aged 60

66/144 Lee Kuan Yew

Lee Kuan Yew, the founding father of Singapore who transformed the city state from a malaria-infested backwater into one of the first Asian Tiger economies, has died on 23 March at the age of 91

Getty

67/144 Geoffrey Lewis

Geoffrey Lewis, ther actor and father of Juliette Lewis has died on 7 Aprill, aged 79

68/144 Fredric Brandt

Fredric Brandt, the dermatologist known as the 'King of Collagen', who was one of the first and most enthusiastic proponents of Botox and helped celebrities including Madonna, Stephanie Seymour and Jane Holzer to maintain their youthful appearances, has died on 5 April , aged 65

Getty Images

69/144 James Best

James Best, the actor best known for his role as the hapless Sheriff Rosco P Coltrane in The Dukes of Hazzard, has died on 6 April, aged 88

Rex Features

70/144 Cynthia Lennon

Cynthia Lennon, the John Lennon's ex-wife, has died on 1 April, aged 75

71/144 Robert Schuller

The popular US preacher Robert Schuller, whose weekly Hour of Power services once attracted over a million TV viewers in more than 150 countries, has died in California on 2 April, aged 88

Kevork Djansezian/AP

72/144 Lil Chris

Lil Chris, the pop star, who found fame on reality programme Rock School, has been found dead on 23 March, aged 23

Piers Allardyce/REX

73/144 John Renbourn

Pentangle founder and folk icon has died of 'suspected heart attack' on 26 March, aged 70

Getty

74/144 AJ Pero

A.J. Pero, the drummer who helped make Twisted Sister one of MTV's mainstays, has died on 20 March of an apparent heart attack while touring with Adrenaline Mob, aged 55

ZUMA/REX

75/144 Gregory Walcott

Gregory Walcott, the actor who had a film career lasting more than four decades, in which he made more than 30 movies, working with luminaries such as Steven Spielberg, Clint Eastwood and Jane Fonda, has died on 20 March, aged 87

76/144 Hans Erni

Swiss artist Hans Erni, who amassed a huge body of paintings, stamp designs, sculptures and engravings, has died on 21 March aged 106

EPA/ALESSANDRO DELLA BELLA

77/144 Terry Pratchett

Terry Pratchett, the beloved author of the Discworld series and renowned Alzheimer's campaigner has died aged 66 on 12 March

Getty Images

78/144 Richard Glatzer

Richard Glatzer, who fought ALS while writing and directing Oscar-winning film Still Alice, has died on 10 March, aged 63

ZUMA/Rex Features

79/144 Andy Fraser

Andy Fraser, bassist of Seventies rock band Free, who famously co-wrote classic track "All Right Now", has died on 16 March, aged 62

Rex

80/144 Hijo del Perro Aguayo

Mexican wrestler Pedro Aguayo Ramirez, known as Hijo del Perro Aguayo, has died from a hit suffered in the ring in Tijuana on 21 March. He was 35

AP Photo/Enrique Ordonez-CUARTOSCURO

81/144 Jackie Trent

Singer-songwriter Jackie Trent, best-known for her work with the likes of Frank Sinatra and Dean Martin, had a number one hit in 1965 and co-wrote the theme for Neighbours. She died on 21 March in Menorca after a long illness

Photo by Larry Ellis/Express/Getty Images

82/144 Leonard Nimoy

Leonard Nimoy, the actor, who was best-known for playing the role of logical science officer Spock in the sci-fi TV series Star Trek and subsequent film re-boots, has died at his Bel Air home on 27 February, He was 83

Getty Images

83/144 Florence Arthaud

Florence Arthaud, the French sailor who helped open up sailing for women and won La Route Du Rhum 12 years before Ellen MacArthur, has died in a helicopter crash in Argentina while fillming the TV reality show called Dropped on 9 March. She was 57

Reuters

84/144 Camille Muffat

French Olympic swimmer, Camille Muffat, has died in a helicopter crash in Argentina while fillming the TV reality show called Dropped on 9 March. She was 25

Getty Images

85/144 Alexis Vastine

French Olympic boxer, Alexis Vastine, has died in a helicopter crash in Argentina while fillming the TV reality show called Dropped on 9 March. He was 28

Getty Images

86/144 Windell Middlebrooks

Windell Middlebrooks, the actor best known for playing a straight-talking bouncer in beer adverts, has died on 9 March, aged 36

Startraks Photo/Rex Features

87/144 Nkululeko Habedi 'Flabba'

Nkululeko Habedi, the South African hip hop artist better known as Flabba, has been stabbed to death on 9 March. He was 38

youtube.com

88/144 Dave Mackay

Dave Mackay, the former Tottenham and Scotland midfielder and former Spurs captain has died on 2 March, aged 80

Getty Images

89/144 Mal Peet

Mal Peet, the award-winning children's author has died of cancer on 2 March, at the age of 67

Tim Cuff/Apex News and Pictures

90/144 Boris Nemtsov

Boris Nemtsov, one of Vladimir Putin's most vocal critics, has been shot dead on a street in Moscow on 27 February. He was 55

Getty

91/144 Yasar Kemal

Yasar Kemal , the ground-breaking Marxist Turkish author and activist whp was the first Turkish writer to be nominated for the Nobel prize for literature has died, aged 92 on 28 February

Emrah Gurel/Associated Press

92/144 Ariel Camacho

Ariel Camacho, the Mexican pop star has died in a car crash while on tour on 25 February, aged 22

93/144 Mirjana Puhar

Mirjana Puhar, the former 'America's Next Top Model' contestant Mirjana Puhar was murdered in triple homicide on 24 February. She was 19

94/144 Bruce Sinofsky

Bruce Sinofsky, the Oscar-nominated director and documentary maker of Metallica and Paradise Lost has died on 21 February after suffering complications from diabetes. He was 58

Getty Images

95/144 Clark Terry

The Grammy Award-winning trumpet maestro Clark Terry has died on 21 February, at the age of 94

Getty Images

96/144 Ahmad Givens

The star of VH1's Real Chance Of Love Ahmad 'Real' Givens has died on 21 February, at the age of 33 after a lengthy battle with cancer

Realstallionaire/Instagram

97/144 Louis Jourdan

French actor Louis Jourdan, who starred in the multi-Oscar winning 1958 musical Gigi, has died on 14 February in California at the age of 93

STRINGER-/AFP/Getty Images

98/144 Ben Woolf

Ben Woolf, who acted in American Horror Story, has died on 23 February after suffering a head injury. He sustained the injury on 19 February while crossing a road in Hollywood. He was 34

Getty Images

99/144 Harris Wittels

Harris Wittels, the Parks and Recreation producer and 'humblebrag' writer has died on 19 February, aged 30

Getty Images

100/144 Alan Howard

Renowned Royal Shakespeare Company actor Alan Howard has died on 14 February after suffering from pneumonia. He was 77

Rex Features

101/144 Lorena Rojas

Mexican actress Lorena Rojas has died of cancer on 16 February. She was 44

Gustavo Caballero/Getty Images for Univision

102/144 Gavin Clark

Gavin Clark, the musician best known for soundtracking Shane Meadows' This Is England, his work with UNKLE and British folk outfit Clayhill, has died on 16 February, aged 46

Gavin Clark/Coralie Subert/Facebook

103/144 Lesley Gore

American singer-songwriter Lesley Gore has died of cancer on 16 February. She was 68

Keystone/Getty Images

104/144 Michele Ferrero

Michele Ferrero, the owner of the Italian confectioner that makes Nutella and other chocolate sweets sold worldwide, has died on 14 February, aged 89

EPA

105/144 David Carr

David Carr, the popular New York Times media columnist, has died suddenly at the paper's newsroom on 10 February. He was 58

AP

106/144 Anne Kirkbride

Anne Kirkbride, the actress who played Deirdre Barlow in Coronation Street, has died on 19 January after short illness, aged 60

PA

107/144 Steve Strange

Steve Strange, the New Romantic pioneer and frontman of Visage, has died of a heart attack in Egypt on 12 February. He was 55

Andy Butterton/PA Wire

108/144 Bob Simon

Bob Simon, the US news 'legend' and CBS 60 Minutes star has died in car crash on 11 February, at the age of 73

109/144 Jerry Tarkanian

Jerry Tarkanian, the legendary Hall of Fame basketball coach has passed away in a Las Vegas hospital on 11 February. He was 84

AP Photo/Charles Rex Arbogast, File

110/144 Kenji Ekuan

Kenji Ekuan, the legendary designer whose works ranged from a bullet train to the red-capped Kikkoman soy sauce dispenser has died on 8 February, aged 85

AP

111/144 Lizabeth Scott

Lizabeth Scott, the 'The Queen of Film Noir' who played the femme fatale opposite Bogart, Mitchum, Douglas, Lancaster and Powell, has died on 31 January, aged 92

Getty Images

112/144 Demis Roussos

Demis Roussos, the internationally acclaimed Greek singer, has died on 25 January, aged 68

113/144 Dave Goldberg

Dave Goldberg was one of the US' top football writers and an award-winning veteran of 41 years at The Associated Press. He died on 8 February, 2015, at Northern Westchester Hospital in Mount Kisco, New York. He was 73.

AP Photo/Bernadette Tuazon, File

114/144 Richard Bonehill

Richard Bonehill, the Star Wars actor, who played alien Nien Nunb, has died on 4 February, aged 67

115/144 Geraldine McEwan

Geraldine McEwan, the actress who was perhaps best known for playing Agatha Christie's detective, Miss Marple, has died on 30 January, aged 82

Rex

116/144 Simba Mhere

Simba Mhere, the popular South African television presenter has died in a car crash on 31 January. He was 31

SABC

117/144 Edgar Froese

Edgar Froese, who was best known for his work with ground-breaking electronica band and was the founder of Tangerine Dream, has died suddenly from the effects of pulmonary embolism in Vienna on 20 January, aged 70

Getty Images

118/144 Anita Ekberg

Anita Ekberg, the Swedish-born actress who received acclaim for her performance as Sylvia in Federico Fellini's iconic film La Dolce Vita, has died aged on 11 January, aged 83

Keystone/Getty Images

119/144 King Abdullah

Abdullah bin Abdul Aziz, the sixth king of Saudi Arabia, the monarch and master politician who gained a reputation as a reformer and West ally, has died on 23 January, following a swirl of reports and rumours about his sagging health. He was 90

EPA

120/144 Leon Brittan

Leon Brittan, the former Conservative MP, has died on 21 January after a long battle with cancer, aged 75

Getty

121/144 Greg Plitt

Greg Plitt, a former model, actor and renowned fitness instructor, has died on 17 January after being struck by a train in Burbank. He was 37

Alberto E. Rodriguez/Getty Images

122/144 Dallas Taylor

Dallas Taylor, the drummer best known for his work with Crosby, Stills & Nash, has died on 18 January 2015, aged 66

Getty

123/144 Tony Verna

Tony Verna, the television director and producer who invented instant replay for live sports games, has died on 18 January, after battling acute lymphoblastic leukaemia. He was 81

Creative Commons

124/144 Steven Rogriguez, aka Yams

ASAP Yams, the ASAP Mob hip-hop collective founder has died, aged 26

125/144 Jack Hayward

Sir Jack Hayward, the businessman who gave generously to British causes and transformed the fortunes of his local football club, Wolves, has died on 13 January, aged 91

PA

126/144 Kim Fowley

Kim Fowley, the producer, songwriter, musician, manager and one of rock's most charismatic men who worked with Gene Vincent, Warren Zevon, Kiss, Alice Cooper, Leon Russell and Jonathan Richman and the Modern Lovers over a career spanning decades, has died on 15 January, aged 75

AP

127/144 Brian Clemens

Brian Clemens, the writer and producer who made 'The Avengers' an emblem of the Swinging Sixties and created 'The Professionals', has died on 10 January, aged 83

Getty

128/144 Junior Malanda

Junior Malanda was a defensive midfielder for German football club Wolfsburg and the Belgium Under-21 international side. He has died in a car crash in Germany on 10 January, aged 20

Getty Images

129/144 Andraé Crouch

Andraé Crouch, the 'father of modern gospel music' recorded by Elvis, Madonna and Michael Jackson, has died on 8 January following a heart attack, aged 72

130/144 Rod Taylor

Rod Taylor, the actor with suave yet rugged good looks best known for his lead roles in 'The Birds' and 'The Time Machine', has died on 7 January, aged 84

Getty Images

131/144 Ray McFall

Ray McFall, the accountant who took over the Cavern club and gave the Beatles the break that set them on course to rule the world, has died on 8 January, aged 88

Getty

132/144 Lance Percival

Lance Percival, comedy performer whose topical calypsos helped make 'That Was The Week That Was' a satirical smash, has died on 6 January, aged 81

Rex Features

133/144 Julio Scherer Garcia

Julio Scherer Garcia, one of Mexico's most important and influential journalists of the past half-century, has died on 7 January, aged 88

AP

134/144 Stéphane Charbonnier

Stéphane Charbonnier, known as Charb, was the Charlie Hebdo satirical magazine's editor and chief cartoonist, who has died on 7 January in the massacre at the offices of the magazine. He was shot by the extremist gunmen who targeted the office. He was 47

AFP

135/144 Jean Cabut

Jean Cabut, known as Cabu, was the Charlie Hebdo satirical magazine's cartoonist, who has died on 7 January in the massacre at the offices of the magazine. He was shot by the extremist gunmen who targeted the office. He was 76

AFP

136/144 Bernard Verlhac

Bernard Verlhac, known as Tignous, was the Charlie Hebdo satirical magazine's cartoonist, who has died on 7 January in the massacre at the offices of the magazine. He was shot by the extremist gunmen who targeted the office. He was 57

EPA

137/144 Georges Wolinski

Georges Wolinski, known as Tignous, was the Charlie Hebdo satirical magazine's cartoonist, who has died on 7 January in the massacre at the offices of the magazine. He was shot by the extremist gunmen who targeted the office. He was 80

AFP

138/144 Philippe Honoré

Philippe Honoré, was the Charlie Hebdo satirical magazine's cartoonist, who has died on 7 January in the massacre at the offices of the magazine. He was shot by the extremist gunmen who targeted the office. He was 73

EPA

139/144 Bernard Maris

Bernard Maris, was the Charlie Hebdo satirical magazine's columnist and economist, who has died on 7 January in the massacre at the offices of the magazine. He was shot by the extremist gunmen who targeted the office. He was 68

Getty Images

140/144 Elsa Cayat

Doctor Elsa Cayat, was the psychoanalyst, who often wrote for Charlie Hebdo satirical magazine and who has died on 7 January in the massacre at the offices of the magazine. He was shot by the extremist gunmen who targeted the office. She was 54

Grazia

141/144 Khan Bonfils

Khan Bonfils, the actor who appeared in a James Bond film and as a Jedi master in the Star Wars: Episode 1 has collapsed and died during a rehearsal for an upcoming theatre production on 5 January, aged 43

Olivia Bell management

142/144 Gasan Magomedov

Gasan Magomedov, the 20-year-old midfielder with Russian side Anzhi Machachkala, has been shot dead in his car. Magomedov has died on 4 January, from his injuries, on the way to hospital after his car came under automatic gunfire

Corbis

143/144 Stuart Scott

Stuart Scott, the ESPN anchor and reporter whose catchphrases became part of the American popular sports vernacular for the past two decades, has died on 4 January after a lengthy battle with cancer. He was 49

AP

144/144 Mario Cuomo

Mario Cuomo, the three-term governor of New York who was once the hero of the liberal wing of the Democratic Party, has died in New York on 1 January, aged 82

AP
His website notes that The New York Times referred to him as "the poet laureate of medicine", while the 1973 cover of the first edition of Awakenings, quoted the eminent British literary scholar Frank Kermode saying: "This doctor's report is written in a prose of such beauty that you might well look in vain for its equal among living practitioners of belles lettres."
For his part, Dr Sacks, who counted among his fascinations a passion for motorbikes, was unstinting in his celebration of the infinite variation of human beings and his "gratitude" for life. He recently wrote: "I cannot pretend I am without fear. But my predominant feeling is one of gratitude. I have loved and been loved; I have been given much and I have given something in return; I have read and travelled and thought and written… Above all, I have been a sentient being, a thinking animal, on this beautiful planet, and that in itself has been an enormous privilege and adventure."
Reuse content