The "irreplaceable" British actor Roger Lloyd-Pack, best known for playing Trigger in classic UK comedy Only Fools and Horses, has died. He was 69.
His agent, Maureen Vincent, said he died of pancreatic cancer at his London home on Wednesday night, surrounded by his family.
After a career spanning almost 50 years across stage and screen, Lloyd-Pack was also known for roles in The Vicar of Dibley and Doctor Who.
His recent film roles included Barty Crouch in 2005's Harry Potter and the Goblet of Fire and a role in Tinker, Tailor, Soldier, Spy.
He was also a staunch socialist, often spotted at political marches and rallies for nuclear disarmament and left-wing causes.
Upon the news, Graham Linehan - creator of Father Ted and The IT Crowd - tweeted: "Very sad news about Roger Lloyd-Pack. Trigger was an ancestor to (Father Ted's) Father Dougal and I'm glad I once had a chance to tell him so."
And John Challis, who as car dealer Boycie appeared alongside Lloyd-Pack for years in "Only Fools", said: "I spoke to Roger two days ago. Roger said it was a bit awkward to talk at that particular moment. It is very sad and very distressing.
Farewell, Trigger: Roger Lloyd-Pack's Career In Pictures
Farewell, Trigger: Roger Lloyd-Pack's Career In Pictures
1/16 A rare image of Roger Lloyd Pack at the start of his career The Naked Civil Servant 1975.

2/16 A young Roger Lloyd Pack as Jimmy Ryan in TV show Moving in 1985.

3/16 In his most famous role as Trigger in Only Fools And Horses.

4/16 Always one for a whiskey and a wisecrack: Roger as Trigger in Only Fools And Horses.

5/16 In Oliver Twist, 1999.

6/16 Starring opposite a young Caroline Quentin in Bouncing Back, 1983.

7/16 Looking menacing in TV series Knight School in 1997.

8/16 Far more clean-shaven was Roger in Dandelion Dead in 1994.

9/16 Roger as the gun-toting 'The Chief' in 1990

10/16 Celia Imrie as Julie Vernon and Roger Lloyd Pack as Eddie Vernon in The Food Of Love, 1991.

11/16 He starred opposite Martin Freeman in Margery and Gladys in 2003.

12/16 Right through his career, Roger knew how to rock a Trilby. Again in Margery and Gladys, 2003.

13/16 He was no stranger to the stage, either. Roger starred in Shakespeare's Richard III in 2012.

14/16 Looking regal as the Duke of Buckingham in Shakespeare's Richard III, 2012.

15/16 Reunited with his Only Fools And Horses co-stars John Challis and Sue Holderness in 2004.

16/16 Roger starred in several films in his later career, including Harry Potter: The Goblet Of Fire.
"My thoughts are with his family. He was a remarkable man and he'll be missed. Roger is irreplaceable. It's a very sorry day."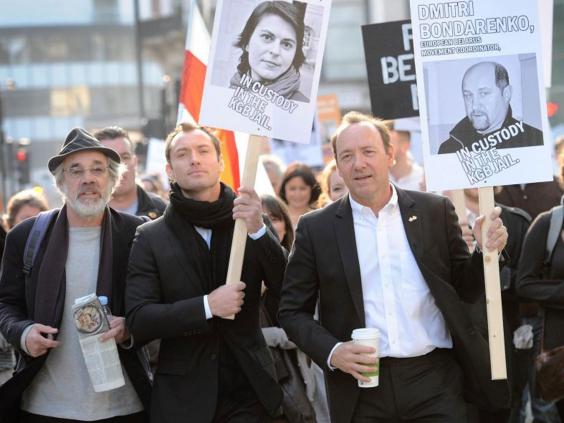 The Apprentice's Lord Sugar added to the tributes, tweeting that Trigger was "one of my favourite TV characters," and actor James Corden tweeted: "So sad to hear about the passing on Roger Lloyd Pack. What an incredible actor and person. May he rest in peace."
Lloyd-Pack was born in Islington, north London in 1944, son of Hammer horror actor Charles Lloyd-Pack. He will be remembered for one of British comedy's most popular running jokes: Trigger's insistence on calling Only Fools and Horses' Rodney "Dave."
But, in reference to the breadth of Lloyd-Pack's work, his friend Clive Merrison tweeted: "I suppose the Trigger thing is inevitable but there was much more to his work than that."
Video: Only Fools and Horses - Del Boy falls through the bar
Reuse content