Nicola Sturgeon was tasked with managing Scotland's "Yes" campaign as the SNP's Deputy Minister.
Now, with Alex Salmond having handed in his resignation last week, Sturgeon is unarguably the frontrunner for his job.
"His are big boots to fill, but if given the opportunity to lead, I will wear my own shoes - and they will certainly have higher heels," she said. "I will be my own person and set my own course."
Her political career has been steady. She became a member of the SNP at just 16 and entered politics when she was 29 as a Glasgow regional MSP.  Following the resignation of John Swinney in 2004, she pledged to stand as SNP leader, but withdrew when "mentor" Alex Salmond entered the runnings. Instead, she was invited to join him as his deputy, forming a double act that led to her becoming Deputy First Minister in 2007 and Salmond First Minister.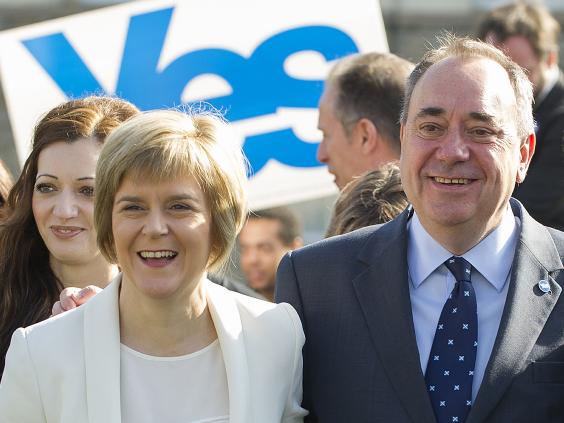 She is known for being a serious, sensible individual, who is famously private. Here is all you need to know about Nicola Sturgeon:
Law came first, politics followed...
Sturgeon studied law at Glasgow University, before working as a solicitor at the city's Drumchapel Law Centre. She was elected as a Glasgow regional MSP at Holyrood Parliament when she 29.
She is literally married to the SNP...
Her husband Peter Murrell is the current chief executive of the SNP. The couple got married in 2010 and live together in Glasgow, having met at an SNP youth weekend in Aberdeenshire which Murrell had organised. "Being in the same kind of line of work has its up sides and its down sides," she told The Daily Record in 2012. "The up side is that Peter understands what's going on and why I am late home all the time.
"The down side is that you just end up talking about it all the time and you never leave it outside. But I think we manage OK."
In pictures: Alex Salmond's campaign for Scottish independence
In pictures: Alex Salmond's campaign for Scottish independence
1/9 The campaign for independence

Alex Salmond stepped down as Scotland's First Minister and the leader of the SNP after the country voted no to independence

Getty Images

2/9 The campaign for independence

Alex Salmond said he accepted 'the democratic verdict of the people'

PA

3/9 The campaign for independence

First Minister of Scotland Alex Salmond chats to school children at Strichen Primary School in Strichen

PA

4/9 The campaign for independence

Scotland's First Minister Alex Salmond delivers his final independence speech to supporters in Perth

EPA

5/9 The campaign for independence

On the last day of campaigning before the polling booths open, the SNP leader has written to voters in a final attempt to convince them to vote for independence

Getty

6/9 The campaign for independence

It was decided to give Alex Salmond, free of charge and for nothing, an extra year in government

AFP

7/9 The campaign for independence

Alex Salmond and Alistair Darling taking part in a live television debate in Glasgow on 25 August

Getty Images

8/9 The campaign for independence

Alex Salmond during the live television debate with Alistair Darling at the Royal Conservatoire of Scotland on 5 August in Glasgow

Getty

9/9 The campaign for independence

Scottish First Minister Alex Salmond presents the White Paper for Scottish independence

Getty Images
She was given the unfortunate nickname of "nippy sweetie"…
…For being too serious in the earlier stages of the career. However, she handled the title with aplomb by jovially handing out sweets to journalists at her 2004 manifesto. Fiona Hyslop, long-term SNP activist and Scotland's culture secretary – described her as "guarded" "very sensible - but good fun".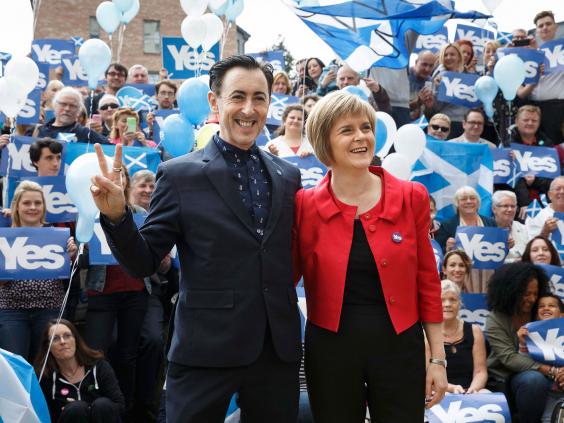 Her handling of the 2009 swine flu crisis in Scotland gave rise to her cool, collected reputation...
"That was quite scary," she – as then SNP health secretary - admitted in 2012. "We might have been facing something that was absolutely catastrophic – the first cases were up here and the first people who died were here, and we were very much in the eye of that storm. You just didn't know what you were dealing with.
"At the beginning I was wondering if I could cope, but you do – you get on with it. But it's probably the hardest thing I've had to deal with."
She can relate to the lead of Borgen, who becomes the first female prime minister of Denmark...
No hidden agenda there then. In 2013, Sturgeon even interviewed actress Sidse Babett Knudsen, who plays the Danish show's lead - fictional Prime Minister Birgitte Nyborg - for STV's Scotland Tonight.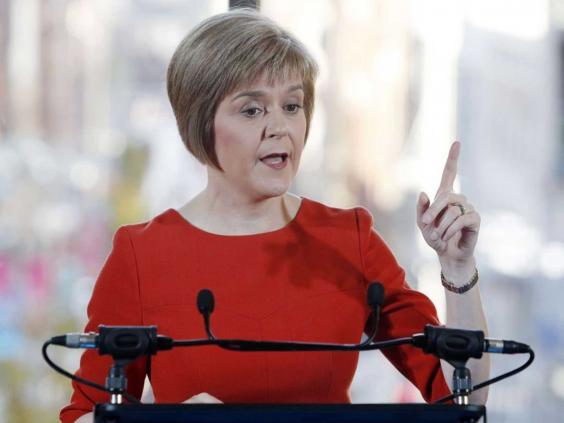 She was inspired by Margaret Thatcher...
Growing up in North Ayrshire town of Irvine in 1970, she was influenced to enter politics by Britain's female Prime Minister. "Thatcher was prime minister, the economy wasn't in great shape, lots of people around me were looking at a life or an immediate future of unemployment and I think that certainly gave me a strong sense of social justice and, at that stage, a strong feeling that it was wrong for Scotland to be governed by a Tory government that we hadn't elected."
She is far from a domestic goddess...
"I don't cook," she said in 2012. "Dinner would be interesting if I was to try to cook it. I have had lots of disasters and I now prefer not to try, but Peter is a good cook and he enjoys it. I am hopeless."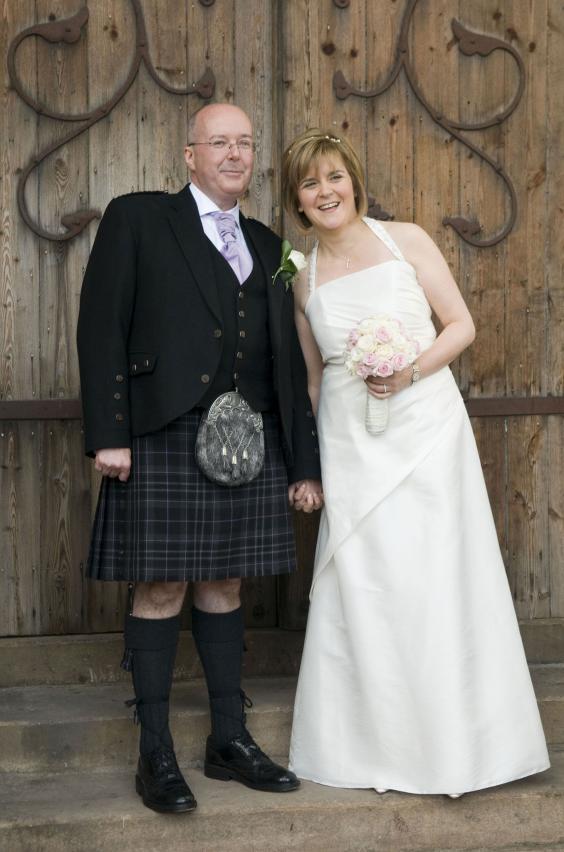 She finds the hardest aspect of being a woman in politics is the scrutiny on how she dresses...
"Everyone has an opinion on what you wear and how you look that guys just don't have to put up with at all," she told The Daily Record.
"It's important in politics to look professional, but you've got to be comfortable, too. I'm not naturally a smart-dressing type. I'm more at home in jeans. I don't think about party affiliations when it comes to colour. The SNP colours are yellow and black, but they're really difficult to wear.
"My favourite colour is red, and if I wear that someone will definitely say to me, 'Those are Labour colours.' But I like red and Labour doesn't own it."
But, however, she does love buying shoes...
"My passion for shoes and books make walking down the high street in Edinburgh difficult," she moaned. "I am always buying shoes – not too expensive, though, because I am very hard on them. I blame it on the cobbles in Edinburgh."
Even Alex Salmond admits she's helped toned down his "bruiser"...
"She's given me some pretty stern advice on that occasionally," he said on Woman's Hour.
"Lots and lots of male politicians can forget that there's a bit more to politics and life than enjoying the cut and thrust of debate - and Nicola's a very strong corrector sometimes of my love of the cut and thrust."
She gamely completed the ice bucket challenge...
Sturgeon was nominated by her then-boss Alex Salmond. She put forward Nick Clegg, Scottish Labour leader Johann Lamont and her colleague, Scottish Sports Secretary Shona Robison - the latter two of whom accepted.
Reuse content