Barack Obama claimed he was the President who was the closest to being Jewish, according to his former advisor David Axelrod.
Obama, who is the first black US President, is alleged to have said: "You know, I think I am the closest thing to a Jew that has ever sat in this office. For people to say that I am anti-Israel, or, even worse, anti-Semitic, it hurts."
Axelrod was chief advisor to Obama during his 2008 presidential campaign. Jewish news source JDupdates reports that Axelrod made the claim during an interview about US-Israel relations.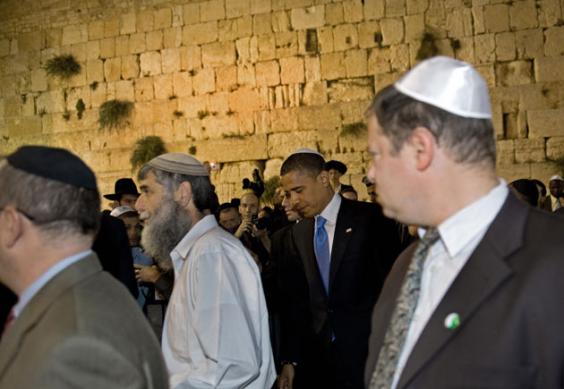 While Obama is not Jewish, he has a secular Jewish half-brother, Mark Obama.
Israeli journalist Ilana Dayan interviewed Axelrod, as well as US Ambassador to Israel Dan Shapiro, and former US Special Envoy for Israeli-Palestinian negotiations Martin Indyk about what happened behind the scenes during negotiations between the US and Israel.
Axelrod was critical of Israeli Prime Minister Benjamin Netanyahu, hinting that he was more interested in being a public figure than helping the Israeli people.
"The world of politics everywhere is divided into two categories: the first and more common is the people who run for public office because they want to be somebody.
"A smaller group is made of respectable people who run for public office because they want to do something – something positive. Shape the future in a positive way. I think Benjamin Netanyahu completely falls in the first category.
"He is a great politician. He knows what he needs to do to get through the next election. But it seems to me that Israel has to think about what they need to do to get through the next generation."
Dayan also probed Obama on the proposed nuclear deal with Iran and the thorny relationship between himself and Netanyahu.
"When I'm with Bibi, we have good conversations," Obama said. "They're tough, they're forceful. We disagree, but I enjoy jousting with him. I do."
He added: "I think that so often these issues get framed in personal terms because it's easier."
Obama took part in the interview to communicate to allay Israeli fears about the Iran deal.
Reuse content