While Charles Manson is busy avoiding being displayed in a glass coffin by his now ex-fiancée, Peter Sutcliffe is managing his own mortality within the confines of Broadmoor hospital.
The Yorkshire ripper apparently met with funeral directors to plan his own send-off, The Sun reports, because "he knows he may not have long left".
The report adds to recent speculation over the poor health of the notorious serial killer, after Broadmoor denied that Sutcliffe had suffered a heart attack and was "close to death".
"It's been quite extensively reported that he has been ill for some time now and in and out of hospital," a source told The Mirror.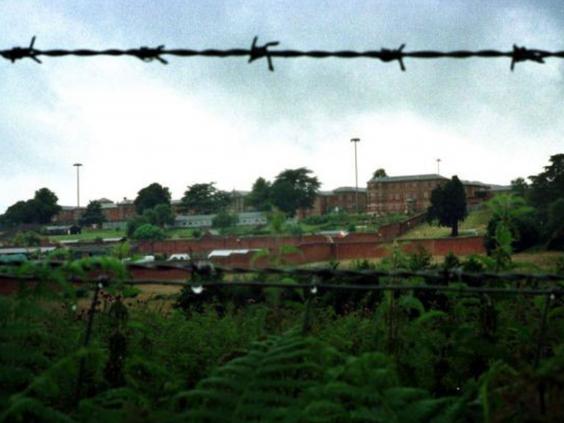 He also suffers from diabetes, and recently underwent a hernia operation.
The tabloid claims that Sutcliffe, 68, contacted Holmes and Family funeral directors, whose office is three miles away from the high security hospital in Berkshire.
He apparently wishes for the ceremony to be performed in line with his Jehovah's Witness beliefs.
Inside Broadmoor Hospital
Inside Broadmoor Hospital
1/7 Broadmoor

Broadmoor Hospital in Berkshire

ITV

2/7 Broadmoor

TV Monitors in Broadmoor's Security Control Room. One showing an alarmed fire door has been opened

ITV

3/7 Broadmoor

The secure visitors suite

ITV

4/7 Broadmoor

Dorset House in Broadmoor

ITV

5/7 Broadmoor

Gate 58 Part of Zonal Fencing within the Hospital's main perimeter Fence

ITV

6/7 Broadmoor

A heavy-duty door of a bedroom with a peep-hole for staff to observe a patient from

ITV

7/7 Broadmoor

A glimpse into a patient's bedroom at the Broadmoor Hospital

ITV
Sutcliffe was handed 20 life sentences for brutally murdering 13 women in the North of England between 1975 and 1980, and attempting to murder seven others.
Police believed his killing spree started after he was conned out of money by a prostitute and her pimp.
However, Sutcliffe later claimed the voice of God had commanded him to undertake the killings.
Reuse content