As the only woman on a credible ticket in Afghanistan's presidential elections next month, Habiba Sarabi is courting the ire of the world's most dangerous extremists. But she has become so used to death threats that she is almost blasé about her personal safety.
"Of course, to be in politics as a woman is a risky task," she says, calmly. "But we have to take the risk, otherwise we cannot achieve our goal. We cannot expect that everything can be soft or everything can be clear on our way."
The threats have become part of her existence since she was minister for women in Hamid Karzai's government, and later as the country's first female provincial governor. Standing as the second vice-president for Mr Karzai's favoured candidate, Zalmai Rassoul, is hardly running for the top job. But her presence on one of the leading presidential campaigns is a source of anger to the Taliban, who have pledged to do everything in their power to disrupt the elections on 5 April. It is not just being a woman in politics that makes Dr Sarabi a target but the fact that she is Hazara – an ethnic group that has historically been downtrodden in Afghan society.
Standing up to the Taliban is something this woman started doing long before she got into politics. A trained haematologist and pharmacist, Dr Sarabi, 57, was working at a university in Kabul before the Taliban seized power. She fled to Peshawar in Pakistan in 1996, reluctantly leaving her husband to look after their home and relatives in Kabul. She wanted to make sure her daughter got an education, but once there she also became passionate about ensuring that other Afghan girls got a chance to learn.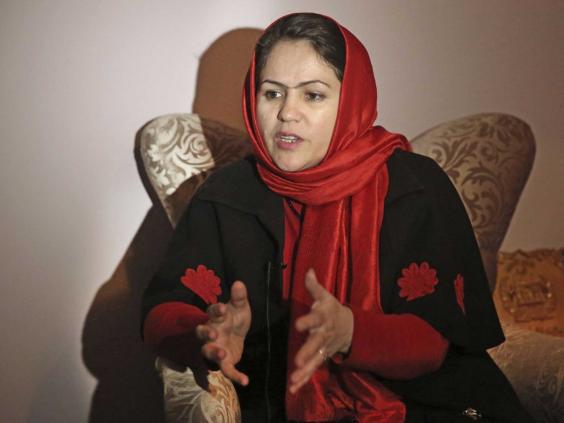 Hiding under a burqa, she sneaked back over the border to organise a clandestine network of schools for women and girls. At the height of her work, she was co-ordinating more than 80 literacy courses across Afghanistan as well as programmes in refugee camps in Pakistan. "It was very tough. I was coming and going in a burqa so the Taliban could not recognise me, or see that I was an educated person. Most of the time I wear glasses, and it was very difficult to wear glasses under the burqa, so I struggled. Everything was black in front of me."
This work propelled her into politics. "The situation for women pushed me to fight for women's rights and become a women's activist," she says. "We lost everything, that's why I wanted to fight to get back everything we had lost."
Despite her hatred of the Taliban's attitudes, she, like most of those involved in the presidential race, believes that conciliatory talks with the movement are necessary to bring an end to war in the country. "Everyone in the world likes peace and the Afghan people are not an exception. The first thing we should go ahead with is negotiation [with the Taliban]. If the negotiation cannot work, of course we have to select another option. But with this election and our achievements in the last 10 years, we hope that the Taliban cannot take power in this country any more."
Fawzia Koofi, another prominent female politician in the country, has expressed a fear that negotiation with the Taliban will result in the undoing of progress for women. But Dr Sarabi is more optimistic: "If the Taliban are able to take power, it will affect the rights of women and politics in Afghanistan, but I'm sure the people of Afghanistan can fight against the Taliban, and we have the international community supporting us.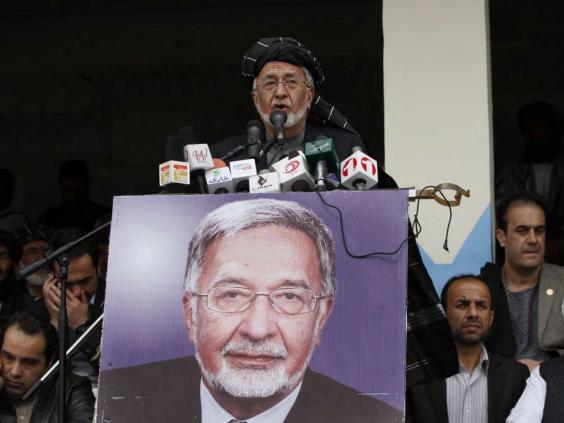 "If the security situation gets worse, it will impact on all of our achievements. Not just women's rights, but everything: infrastructure, education, the health system. But we do have hope that history cannot be repeated again."
She disapproves of Mr Karzai's refusal to sign an agreement for the ongoing presence of American troops, saying "it is his own idea", and is effusive in her support for Nato troops.
"They have done a great job here in Afghanistan," she says of their withdrawal. "But it's also natural that at some time they had to go back home. If they could stay longer we could be more happy, but 10 years is a long time."
Her childhood has made her determined to improve things for the next generation. As a girl, she was beaten and sidelined by her father, who made no attempt to hide his preference for her four brothers. "My achievements were ignored by my father when I was growing up. If I came first in the class it was not noticed. But my mother was always supporting me," she says.
With her own children, she wanted to break the pattern of neglecting daughters. She has a daughter and two sons, all of whom are now studying or working abroad. She is fiercely proud of them all but particularly effusive about the achievements of her daughter, who is in America doing a PhD in economics, having already completed a masters in development management. "She is very smart," she says.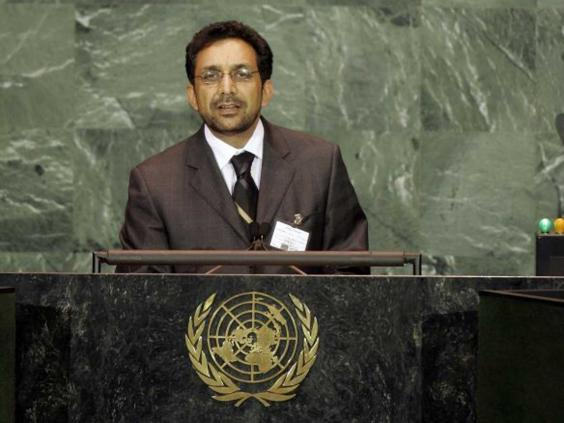 Her presidential candidate, Mr Rassoul, is currently third in opinion polls, though some believe his position may improve now that he has the backing of the outgoing president. Mr Rassoul's first vice-presidential candidate is Ahmad Zia Massoud, who has already performed the same job in Mr Karzai's initial government. His brother was the Afghan national hero Ahmad Shah Massoud, a famous Tajik warlord who was killed by the Taliban two days before the 9/11 attacks. In most of the election posters, Dr Sarabi's face pokes out behind the two men's, her hair modestly covered in a blue scarf. But in Panjshir, posters have been spotted featuring just the two men, an indication that even this enlightened campaign is aware that the public may not yet be ready for a woman in high office.
When asked if she would ever think of running for president, she laughs. "I'm afraid I would be too old when that time comes," she says. "With the current situation of so many extremists in our country, I don't think it will be possible for maybe 20 or 25 years, and I'm afraid I will be too old by then."
Not someone to be long defeated by something as trifling as old age, however, she begins to rethink. After a pause, she says: "Actually, yes, if was able to, I'd love to run."
Reuse content