One joke that has been doing the rounds in Parliament is that when the result of the Labour leadership contest is announced, it will be Trotsky for leader with Stalin as deputy.
We know how that working relationship ended the first time – with Trotsky dead, an ice pick in his brain.
Follow the latest on our live blog
Tom Watson does not think the joke works; he was at pains to point out in a recent interview that Jeremy Corbyn is no Trotsky. And despite a family link to the old Communist Party of Great Britain, he would demur at being cast as Stalin.
Yet the man elected as Labour's new deputy leader is a formidable machine politician and fixer, and no fan of New Labour. Many Blairites will never forgive him for his part in levering Tony Blair out of Downing Street, or for helping to secure the party leadership for Ed Miliband.
He has not flinched from taking on powerful opponents, notably Rupert Murdoch, yet he also has a track record for quitting abruptly when fed up.
Having been a reasonable defence minister, instrumental in securing posthumous pardons for soldiers shot for cowardice during the First World War, he suddenly quit in September 2006, when it became known he had signed a letter calling on Tony Blair to resign.
Blair – who was in no doubt that Watson had been put up to it by Gordon Brown – bluntly announced that if Watson had not resigned, he would have been sacked.
Watson, however, was never what Blair would call New Labour. He belongs to an older Labour tradition, union based and pragmatic. If he had been a generation older, he would have fitted comfortably into the Labour Party of James Callaghan.
Born Thomas Anthony Watson in 1967, in Sheffield, he was named after his great-grandfather, a Yorkshire miner. His grandmother, Elsie Watson, was a communist who stayed in the party until the collapse of the Soviet Union.
His parents were both Labour. His father had various odd jobs, as a binman and bread delivery man, until he began a new career in 1970 as a social worker in Kidderminster, where Watson grew up.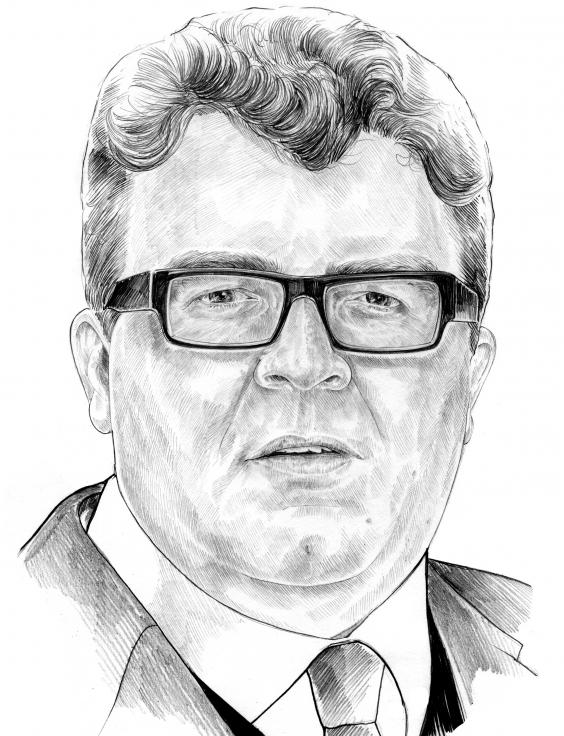 In November 1984, aged 17, Watson landed his first job as a £5,400-a-year librarian at the Labour Party's Walworth Road headquarters – hired on the strength of being the only candidate who had seen the job advertised in the in-house journal, Labour Weekly, and because he knew how to use a word processor.
By chance, on his first day at work, he shared a lift with Neil Kinnock and Roy Hattersley, but was too awestruck to speak to either.
His teenager's knowledge of the music scene proved useful when the party teamed up with the singer Billy Bragg and his left-wing management to launch Red Wedge, an attempt to use music and youth culture to attract votes in the run up to the 1987 general election.
Labour leadership: The Contenders
Labour leadership: The Contenders
1/2 Jeremy Corbyn

Jeremy Corbyn started off as the rank outsider in the race to replace Ed Miliband and admitted he was only standing to ensure the left of the party was given a voice in the contest. But the Islington North MP, who first entered Parliament in 1983, is now the firm favourite to be elected Labour leader on September 12 after a surge in left-wing supporters signing up for a vote.

PA

2/2 Andy Burnham

Andy Burnham started out as the front-runner in the leadership election, seen as the candidate of the left until Jeremy Corbyn entered the race. The former Cabinet minister has found himself squeezed between the growing populism of Corbyn's radical agenda and the moderate, centre-left Yvette Cooper, not knowing which way to turn. It has attracted damaging labels such as 'flip-flop Andy', most notably over his response to the Government's Welfare Bill. He remains hopeful he can win enough second preference votes to take him over the 50 per cent threshold ahead of Corbyn.

PA
After leaving Hull University in 1992, he worked for the AEEU engineering union. Although it has since been absorbed into Unite, it was then a powerful voice on the right of the union movement, wielding its block vote to defeat the likes of Jeremy Corbyn on issues such as unilateral nuclear disarmament.
Watson left on being elected MP for West Bromwich East in 2001, several months before the left took control of the AEEU.
Despite Watson's personal history being so steeped in the Labour Party, his disappointments with it almost led to his exit from the political fray altogether.
Brought back as a Cabinet Office minister by Gordon Brown, he resigned again, in June 2009, and was planning to pull out of Parliament at the 2010 election. His 11-year marriage was falling apart, and he was enmeshed in a debilitating legal dispute with the Murdoch newspaper empire over allegations involving the disgraced former Downing Street spinner, Damian McBride.
Then, during what he thought would be his last few months as an MP, he volunteered to fill a vacant place on the Commons Culture,  Media  and Sport select committee. Days later, a story broke that the News of the World had paid the head of the Professional Footballers' Association, Gordon Taylor, £700,000 in legal costs and damages, after hacking his phone.
Thinking he had nothing to lose, Watson threw himself into the task of trying to uncover just how far phone hacking had permeated the press.
Inevitably, it made him a target for the unforgiving Murdoch newspapers – but where others who have fallen foul of the News International empire have seen their careers destroyed, the scandal made Watson's name.
While he was pursuing that campaign, an email dropped into his inbox that flattered him by saying: "You are the guy who took on Murdoch. You are our last hope." The writer was a retired social worker who alleged that years earlier a paedophile ring with connections high up in the establishment had been able to operate unpunished.
Watson found the source believable, and raised the matter in the House of Commons to prod the police into action.
The investigation of alleged historic crimes still goes on – and some innocent people have been caught up in it.
Last month, the former Tory MP Harvey Proctor accused Watson of complicity in a "witch-hunt" and dared him to stand outside Parliament, where he would not be protected by parliamentary privilege, and state the names of those people he was accusing.
It was a curiously misdirected attack; there is no evidence that Watson had a role in setting the police on to Proctor. He has never made names public, though one of the people whose names he passed to the police, Charles Napier, was sentenced last December to 13 years in prison.
His interest in campaigning restored, Watson decided to stand again as an MP in 2010 and retained his seat albeit with a reduced majority.
During the leadership campaign that followed Labour's defeat, he moved into action to persuade fellow supporters of Ed Balls, who came third, to cast their second preference votes for the younger of the Milibands. The outcome was so close that those six MPs were enough to clinch it for Ed against his brother David.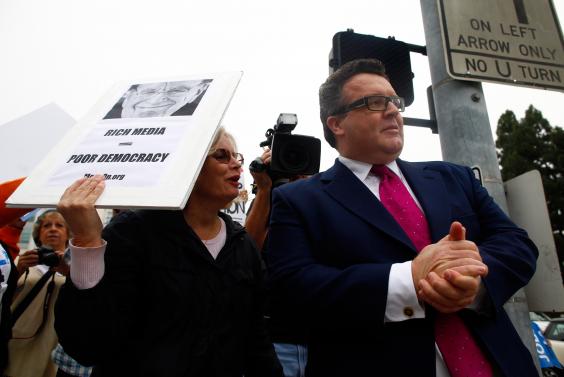 His reward was to be put in charge of planning the next election campaign, but in summer 2013, he resigned again – following the highly publicised vote-rigging accusations made during the candidate selection process in Falkirk.
Although he did not say so publicly, he thought Miliband had made a mistake when suspending the local party's original, Unite-backed candidate, making their working relationship impossible.
After deciding to campaign for his own position in the future of the party, Watson was not sufficiently left-wing to get the kind of backing from Unite that has boosted the Corbyn campaign, though three smaller unions have declared for him in as deputy leader.
His main assets have been his ability to organise, which led him to collect 62 nominations from MPs – well ahead of any other deputy leadership candidate – and his status as the candidate grassroot members have heard of, addressing around 100 hustings and meetings across the country.
One thing that he had not done going into the final week of the campaign was have any private discussion with Corbyn about what has now happened - flung together at the top of a fractured Labour Party. It will not be an easy partnership – but this time, quitting will not be an option.
A life in brief
Born: 8 January 1967, in Sheffield.
Family: Father was a social worker. Separated after 11 years from Siobhan, with whom he has two children.
Education: King Charles I School, Kidderminster, and the University of Hull.
Career: President, Hull University Students' Union, 1992; West Bromwich East MP 2001 to present; resigned as a defence minister, 2006;  CMS select committee 2009-12; deputy party chair 2011-13; deputy leader 2015.
Reuse content