Richard Branson showed the world his private Caribbean holiday island (and business HQ) last night, leaving millions of viewers reeling.
Almost three million people watched as the super-rich Virgin founder revealed his A-list holiday destination, which he bought for £120,000 in 1979 and is now work £60million, on BBC2's fly-on-the-wall documentary Billionaire's Paradise: Necker Island.
Branson said that he tried to ban relations between guests and staff but that lasted for a week at the £40k-a-night holiday resort, which is a favourite among household names, including Harry Styles. "That is not the way the island would run very well," Branson said.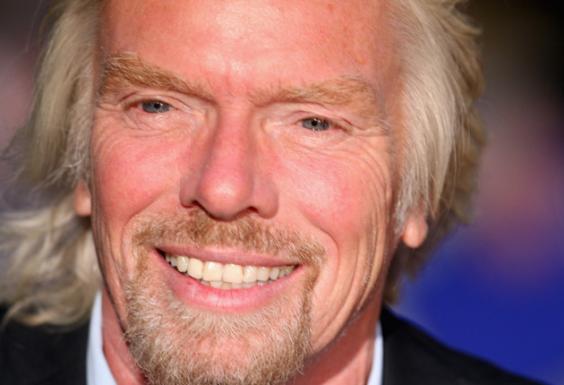 The documentary showed a picture of Branson kitesurfing with a naked woman wrapped around him, hinting at his holiday destination's carefree atmosphere and relaxed dresscode.
Branson, who is worth an estimated £3billion, works in flop-flops and T-shirts with his two blonde assistants by a turquoise pool, doesn't believe in office attire.
Staff wear board shorts or bikinis to work, and accountant Millie spoke of her delight at being a naked "hot girl" for guests to eat sushi off at a recent party.
On Twitter, however, many questioned Branson's policy of keeping Western employees on luxurious Necker itself, while Caribbean staff stayed in neighbouring island Virgin Gorda.
Former BBC presenter Shaheera Asante tweeted:
Mixed feelings watched #NeckerIsland doc,segregated staff, all blonde-expats in control, hope cleaner gets a house 4 kids! @richardbranson

Shaheera Asante (@BfabAfrica) January 7, 2015
@richardbranson #NeckerIsland is everything I hate about class segregation and materialistic money lovers. Get with the real world. #bbc2

; lauren walsh (@lauren_jade06) January 6, 2015
The segregation is disgustingly a real divide between the actual people who from the area&the europeans with the " good" jobs #NeckerIsland

; Simone (@simmy_ray) January 6, 2015
In the programme, Branson repeatedly said he liked to keep the identities of A-list guests a secret, but did show off pictures of Princess Diana and sons William and Harry frolicking in the sea.
The resort was struck by a fire in 2011, and guest Kate Winslet rescued Branson's 90-year-old mother from the disaster.
Reuse content