Professor Richard Dawkins is demanding an apology from those who criticised Sir Tim Hunt over a leaked EU report he claims gives vital context to comments the Nobel laureate scientist made about his "trouble with girls" in laboratories.
Sir Tim left his position at the Royal Society and University College London (UCL) after telling an audience of female science journalists at the World Conference of Science Journalists in South Korea he found it difficult to work with girls.  
He also reportedly said: "Three things happen when they are in the lab: you fall in love with them, they fall in love with you, and when you criticise them they cry."
His remarks were condemned as sexist and unhelpful and he resigned shortly after the backlash. He also apologised publicly for his comments.
Now, an account by a European Commission official printed in The Times expands on the comments he made during the conference.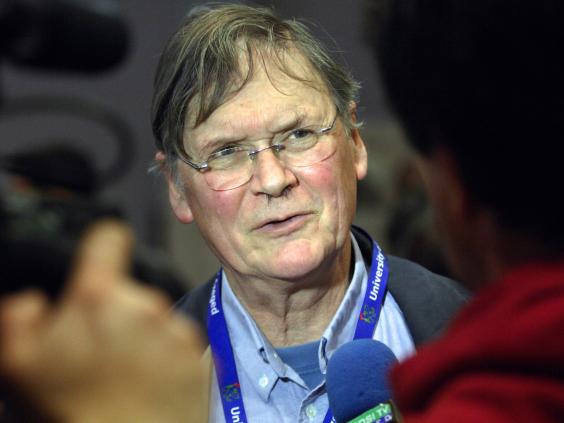 The official quotes Sir Tim as saying: "It's strange that such a chauvinist monster like me has been asked to speak to women scientists. Let me tell you about my trouble with girls. Three things happen when they are in the lab: you fall in love with them, they fall in love with you, and when you criticise them they cry. Perhaps we should make separate labs for boys and girls?
"Now seriously, I'm impressed by the economic development of Korea. And women scientists played, without doubt an important role in it. Science needs women and you should do science despite all the obstacles, and despite monsters like me."
The official also claimed that Sir Tim did not "thank women for making lunch", as was previously reported.
Dawkins said his phrase "now seriously" was "deplorably omitted" from reports in the media about his remarks.
Leaked transcript: Tim Hunt joked against himself as a "sexist", then said "Now, SERIOUSLY … science needs women." http://t.co/RF2MScFwrt

; Richard Dawkins (@RichardDawkins) June 24, 2015
He told The Times: "This phrase […] is the final confirmation that Tim Hunt's remark was light-hearted banter against himself.
"Without wishing to join a reverse witch-hunt to root out the individuals responsible, I can't help hoping Sir Tim will receive an apology."
Dawkins had previously denounced the "feeding-frenzy" surrounding Hunt after his remarks emerged and argued he had been forced out of his position thanks to a "witch hunt".
Connie St Louis, a lecturer in science journalism at City University who broke the story, denied that he said "now seriously", telling The Independent: "He didn't even say it, more importantly because that would have changed the context of all of what he was saying.
"I think there are a couple of things that are important here. One – he went on the Today programme the next day at 9am his time in Korea and he said he was joking. As soon as he landed he resigned, he knew what he had done and said.
"What I don't understand is what this backlash is about. I don't understand why Dawkins and others are doing this. It appears from UCL's press release that he offered to resign, but frankly, it's not the problem, the problem is the lack of women and diversity in science which nobody is addressing.
"If great Nobel laureates and Richard Dawkins want to do something useful they should take up the banner for women in science instead."
UCL released a statement on 15 June describing Sir Tim's resignation as a "personal decision" and "a sad and unfortunate outcome of the comments he made in a speech last week".
"Media and online commentary played no part in UCL's decision to accept his resignation."
A spokesperson for UCL declined to comment any further when contacted by The Independent. The Royal Society said it would not be commenting further on the matter at this stage.