Samantha Cameron sent messages via intermediaries at a shop in Chipping Norton to Rebekah Brooks after David Cameron reportedly "threw her to the wolves" during the phone hacking scandal, an excerpt from the former Tory donor Lord Ashcroft's book has claimed.
More claims about the Prime Minister's private life from the former Conservative party treasurer's unauthorised biography, co-written with journalist Isabel Oakeshott, were published in the Daily Mail on Tuesday.
These excerpts described the gatherings of wealthy elite members of the Chipping Norton set, including the Camerons, Brooks, Jeremy Clarkson and reports of their weekends in the Cotswolds together. 
Excerpts published on Monday detailed extraordinary allegations about Mr Cameron's time at Oxford University, including the lurid claim that the Prime Minister had inserted his genitals into the mouth of a dead pig during a bizarre initiation ceremony for the Piers Gaveston society.
Lord Ashcroft's biography claims the Camerons were close friends with Brooks and her husband Charlie, and would go for dinners and horse riding trips together.
David Cameron's biggest controversies
David Cameron's biggest controversies
1/8 Pig-gate

A book released by Conservative peer Lord Ashcroft alleged that an MP and Oxford contemporary of David Cameron had allegedly seen a photograph of Mr Cameron performing a sex act on a pig while at university. Downing Street did not comment on the allegations and the peer said they could have been a case of mistaken identity

David Hartley/REX Shutterstock

2/8 'Swarm' of migrants

In July 2015 David Cameron referred to refugees coming into Europe from the Middle East and North Africa as a "swarm". He was criticised for using the language, which critics said was dehumanising

Getty

3/8 Child tax credits

In April 2015 David Cameron was asked whether he'd cut child tax credits. "No, I don't want to do that," he said, saying that he rejected reports that he would. Shortly after the election the Government unveiled cuts to child tax credits

EPA

4/8 Cycling to work

As leader of the opposition David Cameron was regularly photographed cycling to work. In early 2006 he was photographed cycling but with a driver in a car carrying his belongings. It was suggested at the time the cycling was just for show and that having two vehicles on the road instead of one was wasteful

Rex

5/8 Andy Coulson

David Cameron employed former News of the World editor Andy Coulson as government communications director from 2010. After stepping down from the post due to coverage of the phone hacking affairs, Mr Coulson was later found guilty of conspiracy to intercept voicemails. He served a short prison sentence

AFP

6/8 His personal windmill

Early in his leadership of the Conservative David Cameron made an effort to change the party's image by making eco-friendly gesures. As one of these gestures, the future PM put a wind turbine on his house. However, the turbine later had to be removed after neighbours condemned it as an eyesore and the council's planning committee said it had been put in the wrong place

Getty

7/8 Funeral selfie

David Cameron was pictured posing for a 'selfie' with Danish PM Helle Thorning-Schmidt and Barack Obama at Nelson Mandela's funeral. Some in the press criticised the prime minister for showing in an inappropriately low level of respect for the gravity of the occasion

AFP/Getty Images

8/8 Eating a hotdog with a knife and fork

The Prime Minister was pictured eating a hotdog with a knife and fork in the run up to the 2015 general election. He was accused of being "posh". "I had a very privileged upbringing... I've never tried to hide that," he said

Reuters
However, the book claims Mr Cameron turned his back on Brooks and Charlie when they were arrested on phone hacking charges. Brooks, the former editor of The Sun and the News of the World, was cleared of all charges relating to the hacking the scandal and returned to her former job as chief executive of News International in September. Her husband was also cleared of all charges.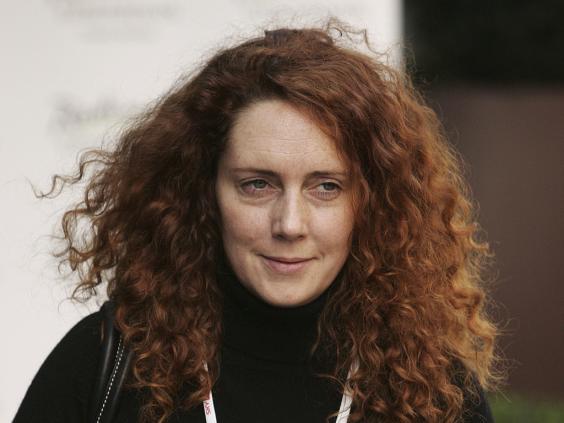 An extract reads: "Yet from the moment she and her husband were arrested, the Prime Minister deserted them, terrified of the political implications of being seen in their company. She expected and needed his support — or at least his silence. Instead, he threw her to the wolves, saying if he were in charge of News International, he would have accepted her resignation.
"Cameron's betrayal was devastating. Samantha tried to soften the blow by sending conciliatory messages through intermediaries in a shop in Chipping Norton — but for a long period, Brooks was deeply angry.
"Although Samantha invited the couple to her birthday party at Chequers last year, they didn't feel it would be right to accept. Torn apart by the phone-hacking saga and the divorce of several of its leading lights (Elisabeth Murdoch and Matthew Freud; Jeremy Clarkson and wife Frances), the Chipping Norton set last year came up with an ironic new name: 'The Upset'." 
Lord Ashcroft makes clear in the book his own "beef" with Mr Cameron, after he was overlooked for a position in Mr Cameron's cabinet in 2010. He has denied suggestions that his book is a way of "settling scores" after this.
A spokesperson for Downing Street told The Independent: "We are not commenting on the book at all." 
Reuse content