Star Trek star Nichelle Nichols, who played communications officer Nyota Uhura in the original series, has been taken to hospital after suffering a minor stroke.
The 82-year-old actress and director suffered a "mild stroke" while at her home in Los Angeles on Wednesday night, and underwent testing to determine the severity of the episode, a spokesperson said.
"Please keep her in your thoughts," Zach McGinnis of Galactic productions wrote on Nichols' Facebook page.
McGinnis said in an update that Nichols has had a CAT scan and an MRI since the stroke.
"The CAT scan came back negative and we are awaiting the results from the MRI.
"Currently she is awake, eating, in good spirits and able to have full conversations. Her right side has shown minor signs of mobility loss but she is not showing any signs of paralyses," McGinnis said, adding that Nicholls and her team appreciate all of the "love and support" shown by her fans.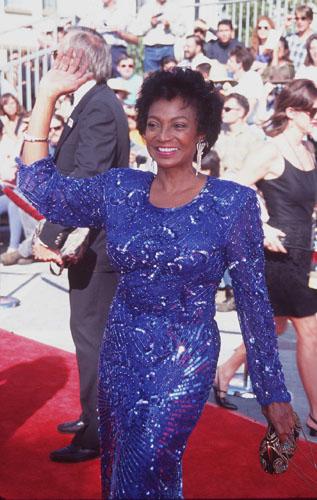 Nichols had recently been conducting a tour with fellow Star Trek actors George Takei, who played Hikaru Sulu, and Walter Koenig, who played Pavel Chekov, appearing at Philadelphia Comic Con among other events.
Nichols was a trailblazer for African-American actors on screen, recognised for playing a character that was not a maid or a servant in the 1960s. The kiss shared by her character and William Shatner's Captain Kirk was one of the first interracial kisses shown on national television.
Martin Luther King Jr once told Nichols he was her "biggest fan" and convinced her to stay on Star Trek when she had decided to quit after the first series.
"I told [Dr King] how I'd miss it all. He asked me what I was talking about, and told me that I can't leave the show. We talked a long time about what it all meant and what images on television tell us about ourselves," she told the Wall Street Journal.
Reuse content