Stephen Hawking, argued to be the most intelligent man on the planet, thinks that Ed Miliband is the best person to be Prime Minister.
The physicist who was the subject of Oscar-winning film The Theory of Everything, has confirmed he is voting Labour and has backed Cambridge candidate Daniel Zeichner.
"We're really pleased and we hope that people will take note," said Zeichner
"I think he fully appreciates the huge investment that the last Labour government made in science and you can see that in a lot of the buildings and laboratories around Cambridge.
Election Analysis: The Key Voters
Election Analysis: The Key Voters
1/6 Settled Silvers

These are the comfortably-off over-60s, still in work or drawing a decent pension – or both – who are enjoying their entitlements such as the Winter Fuel Allowance, free bus passes and free TV licence. They are worried about immigration and Europe. Both the Conservatives – who are pledging to keep benefits for wealthier pensioners – and Ukip want their votes

Micha Theiner

2/6 Squeezed Semis

Slightly older than the Harassed Hipsters, they are the second key group for Labour's family-focused election strategy. They are married couples on low to middle incomes who own unpretentious semi-detached homes in suburban areas. In 2001, these were the Pebbledash People sought by the Conservatives. Now the pebbledash is gone and a modest conservatory has been built at the back

Micha Theiner

3/6 Aldi Woman

In 1997 and 2001 she was Worcester Woman – a middle-class Middle Englander shopping at Marks & Spencer and Waitrose. Today, the age of austerity means she still goes to Waitrose for her basic food shop but cannily switches to Aldi for her luxury bargains such as Parma ham and prosecco. Identified by Caroline Flint, she is a key target of both Labour and the Conservatives

Micha Theiner

4/6 Glass Ceiling Woman

In her thirties or forties, she has an established career under her belt, perhaps in the "marzipan layer" – one position below the still male-dominated senior executive level. She is now, according to Nick Clegg, forced into making the "heart-breaking choice" between staying at home to bring up her children and going to work and forking out for high-cost, round-the-clock childcare

5/6 Harassed Hipsters

One of the two key groups identified by Labour as crucial to hand Ed Miliband the keys to Downing Street. Well-paid professional couples, often with children, they live in diverse urban and metropolitan areas rather than the suburbs. More comfortably off than most swing voters, they are time poor – struggling to balance raising a young family with busy work schedules

Micha Theiner

6/6 Neo-Greens

These are mainly first-time voters, though some are in their twenties – students and digital-age generation renters helping to fuel the "Green Surge". Idealists, but with no tribal loyalty to any party, they are anti-austerity, middle class, living in urban areas. Despite studying at university or recently graduated, they are struggling to find decent jobs and want cheaper housing and a higher minimum wage

Micha Theiner
"And many other scientists understand the city needs a Labour government to get the kind of investment we need again."
This has to be the best endorsement in the (brief) history of time. #GE2015 pic.twitter.com/akYxOSltnR

CambridgeYoungLabour (@camyounglabour) April 23, 2015
Hawking has previously spoken out against the privatisation of the National Health Service.
He described the NHS as "Britain's finest public service".
---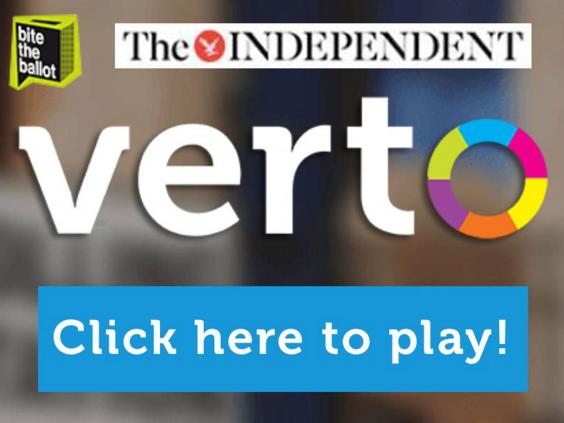 Are you undecided about who to vote for on 7 May? Are you confused about what the parties stand for and what they are offering? Take this interactive quiz to help you decide who to vote for...
---
In 2013, he said: "Only last summer, I caught pneumonia, and would have died, but for the NHS hospital care. We must retain this critical public service, and prevent the establishment of a two-tier system, with the best medicine for the wealthy, and an inferior service for the rest." Hawking has been politically vocal in recent years, refusing to attend a conference in Israel in protest against the state's treatment of Palestinians in 2013.